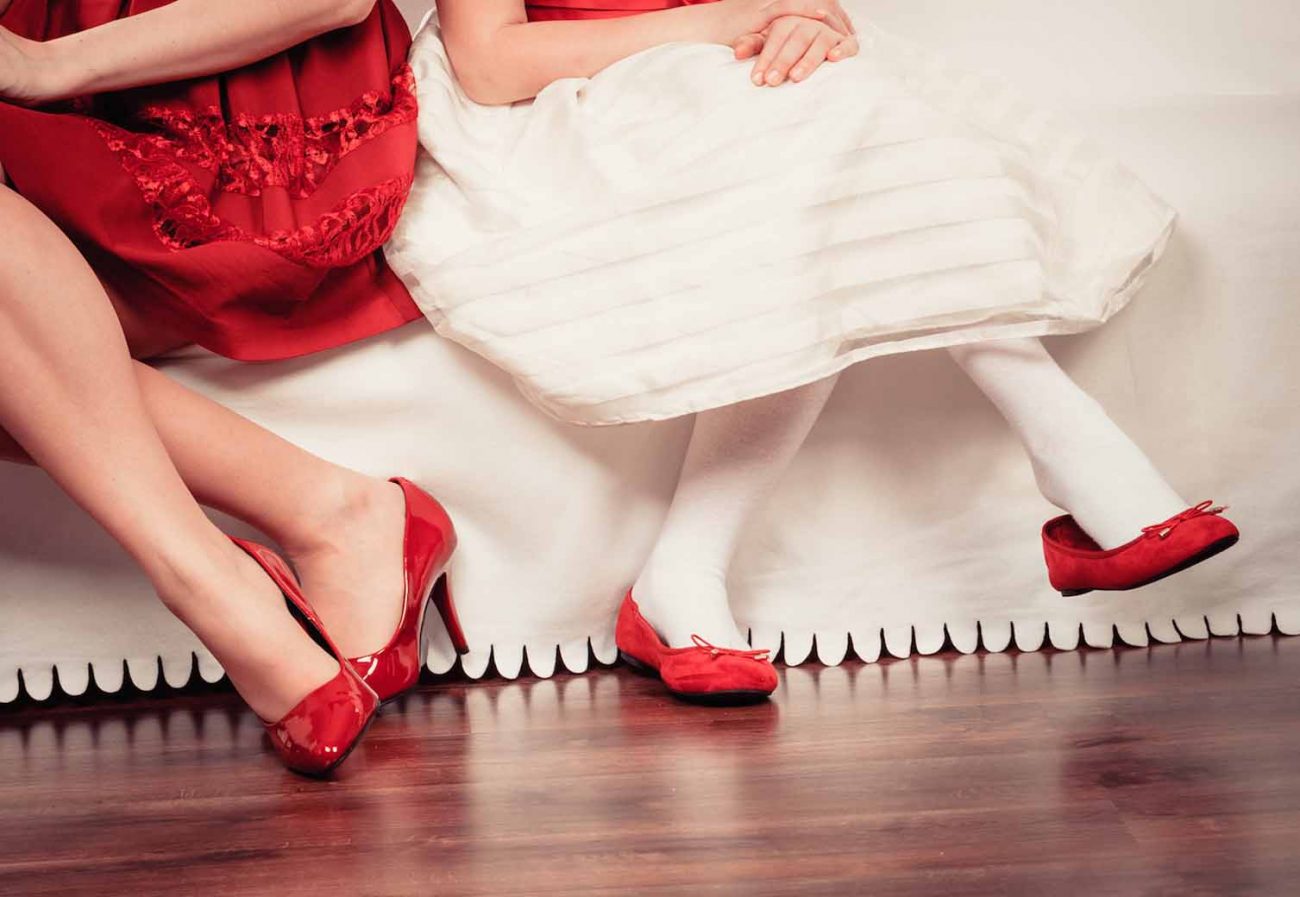 It's the tried and true Christmas song that is making its way through our speakers this holiday season—"Santa Baby." We love it and just can't get enough. It seems as though every artist from Taylor Swift to Madonna wants a turn to flirt with Santa. He's an old man wearing a red jumpsuit and furry boots, eats way too many cookies, and has a record for breaking and entering, but, hey, to each her own.
"Santa baby, slip a sable under the tree for me
Been an awful good girl
Santa baby, and hurry down the chimney tonight"
As we sit on Santa's lap he will ask, "Have you been a good girl?" We bat our eyes and strut our stuff as we "think of all the fun we missed… the fellas we haven't kissed" and show Santa that we've "been an awful good girl."
"Good Girl" Checklist
We start to think that we are "good girls" when we compare ourselves to other girls around us because "I look better than her! I don't dress like that or talk like that or act like that." So, I am doing "good."
Some of the things on our list of "good girl" activities might include:
Going to church.
Not partying.
Reading our Bible.
Only listening to Christian radio.
Teaching our kids about Jesus.
Doing an advent calendar during Christmas.
Giving some clothes to the homeless shelter.
Keeping a tidy house.
Oh, and we even did a Christmas art project with the kids with real glue, scissors, and glitter… and we didn't complain about the huge mess!
And then, of course, we have to list all of the activities we abstained from—you know, the "sacrifices" we have made (one less show a week on Netflix, a few less trips to TJ Maxx, etc.). Santa, look at me! I've "been good for goodness sake!"
We keep a checklist of good kid activities and wear shirts that tell people we are in the good kids club. Often, we wrongly tend to put God in the same category as Santa. But God cannot be seduced by our good deeds.
It's easy to think like a child at Christmas—if I'm really good this year, then God owes me something (happiness, joy, blessings, forgiveness, etc.). Yet the Scriptures teach us that God owes us nothing. In fact, if God owes us anything, it's simply punishment and spiritual death for our sins. Because of our sin against God, we don't deserve heaven and God's blessing, but we deserve eternal separation from Him (Romans 6:23).
It's easy to think like a child at Christmas—if I'm really good this year, then God owes me something… Yet the Scriptures teach us that God owes us nothing.
God is not making a list and checking it twice to find out who's naughty and nice. There is no need for Him to make this list because the Bible tells us that by default everyone is on the naughty list. "There is no one righteous, not even one" (Romans 3:10). There are no "good girls."
Good kids are like unicorns, they simply do not exist. Our answer as we stand before our holy and perfect Judge cannot be, "I have been so good! Where is my crown? Look at my resume? Aren't I worthy?"
We Don't Deserve Christmas
Regardless of how extensive and thorough our righteous "list" is that we present to God, He remains thoroughly unimpressed. No amount of flirting will win His approval. You cannot "Santa Baby" your way into a relationship with Him. No amount of zeal, performance, or effort can match the standard that He requires—perfect righteousness (Matthew 5:20, 48).
Oh, and apparently, Santa "sees you when you're sleeping, He knows when you're awake, He knows if you've been bad or good…" I hate to be a Scrooge but Santa just doesn't have that kind of power. Santa is not all-knowing.
God knows all things! He sees straight through all of the "pretty" exterior and right into our ugly hearts. He knows our every desire and thought! My thoughts have the potential to scare the "Jingle Bells" out of Old Saint Nick!
But God is not surprised by our sin, this is why He came.
Good kids are like unicorns, they simply do not exist.
"You better watch out; You better not cry; Better not pout I'm telling you why, Santa Claus is coming to town…" Jesus came to town once already, and He is coming again. Why did He come? He came for the pouters and criers. He came for the weak, broken, frail, needy, and sinful. Unlike Santa, He did not come for the good boys and girls. After all, there were none to be found. He came for those of us on the naughty list.
None of us were good boys and girls who left milk and cookies for Jesus; the only thing we left for Jesus was the very sin that nailed Him to a cross. Jesus doesn't want your milk and cookies; He wants your heart. Jesus didn't come down a chimney wearing a red suit because we'd been so good; He went up to a cross—covered in red blood—because we'd been so bad.
So this Christmas, let's not bat our eyes while seeking to show God our superficial goodness. If you're naughty, run to Jesus. He will cover you with His perfect righteousness and fill you with His love.
Naughty kids find favor in the eyes of God when they are hidden in Jesus Christ. I want you to have that gift this Christmas—it's the greatest gift of all.
Jesus doesn't want your milk and cookies; He wants your heart.
—
For more on faith and the Christmas season, start here:
The Anticipation and Longing of Advent
The Holidays and My Martha Heart 
10 Life Lessons From Christmas Classics
Special Gifts for Her that Will Make a Big Impact, Too
9 Easy Holiday Recipes for People Who Hate to Cook
Don't miss these popular articles:
If You Wait for Marriage, Will Your Sex Life Be Boring?
Chutes and Ladders—Are You Trying To Work Your Way to God? 
Ask Dr. Zoe – How Can I Move on After Pregnancy Loss?
50 Weird Things That Make All Women Happy
How Do I Know What Defines Me?
#gritandgracelife

You'll love this podcast episode from This Grit and Grace Life: How to Handle Real-Life Struggles That Challenge Your Faith – 112!