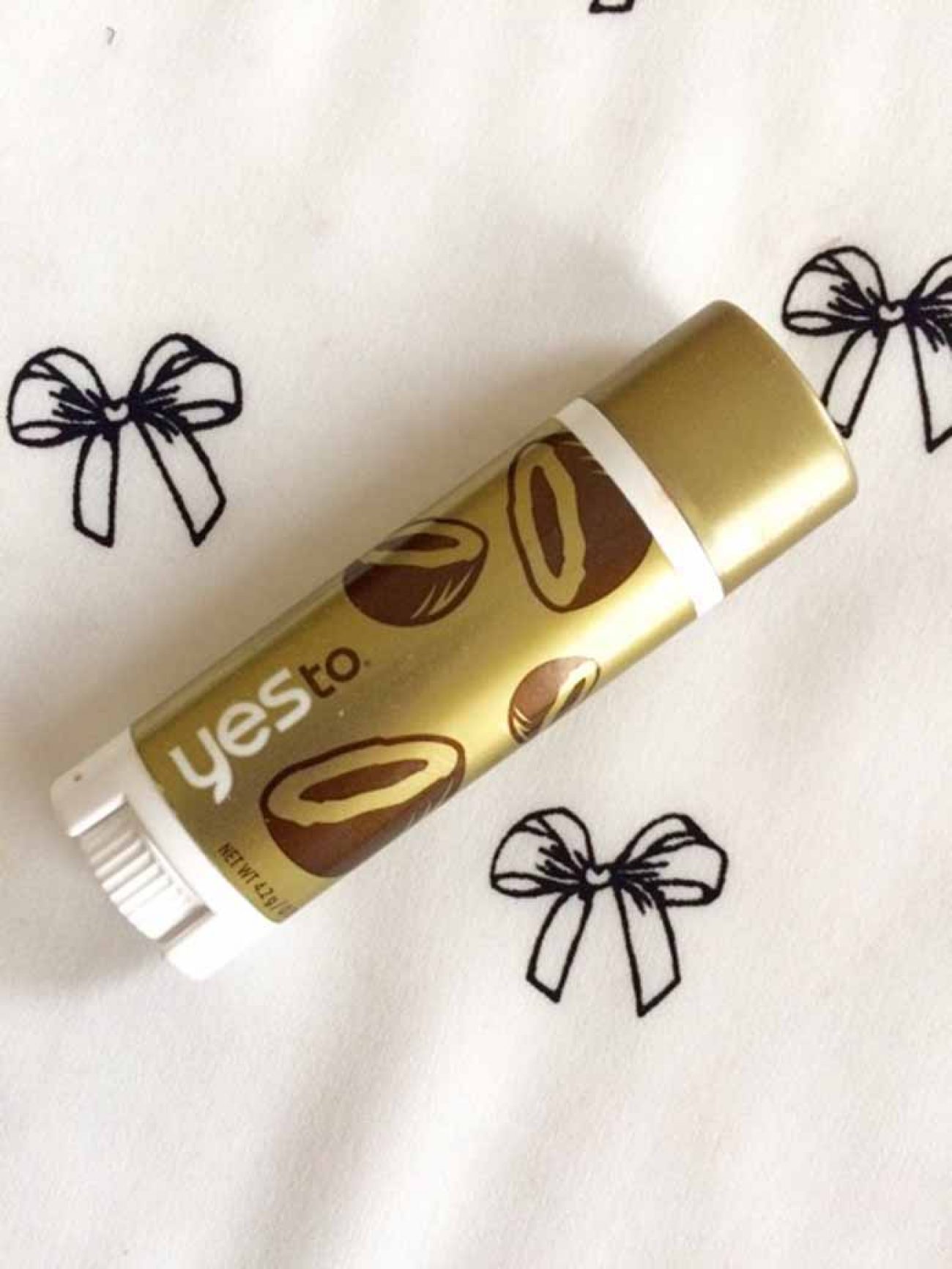 I've tried it all, it seems. I love makeup and "girly stuff"! I'll be sharing my product reviews for you and would love your feedback on what I should try, too!
Today I'm looking at Yes ToTM Coconut Lip Balm.
I'm about 65% of a "crunchy" gal… So, I'm always on the lookout for natural beauty products that work great and don't break the bank. I love lip balm and use it every day. I've used other Yes ToTM products, and have really liked some of them. When I saw this coconut lip balm I decided to give it a whirl. I don't know if I can say this and still be considered 65% granola, but… I'm not a huge fan of Burt's Bees. There I said it. I do own one or two of their lip balms, but they aren't my favorite. I know, I know—all the cool kids love Burt's Bees. But, in my defense, Clorox bought Burt's Bees and reformulated many of the products. They're just not as good now IMO. But, I digress.
Back to Yes ToTM Coconut Lip Balm. This stuff is the goodness! It has shea butter, olive oil, jojoba, beeswax & coconut oil. If you don't like the scent of coconut, you might want to skip this one. It feels good going on, stays with you, moisturizes well, and smells like the beach to me! Hooray! Another pro is that the design of the product container is an oval, instead of being round! You know what that means, friends? It doesn't roll off the table! Brilliance!
I give this product a 5 out of 5! Booyah!
—
For more makeup reviews, check out Stila Double-Ended Blending Sponge or IT Cosmetics Superhero Volumizing Mascara
#gritandgracelife