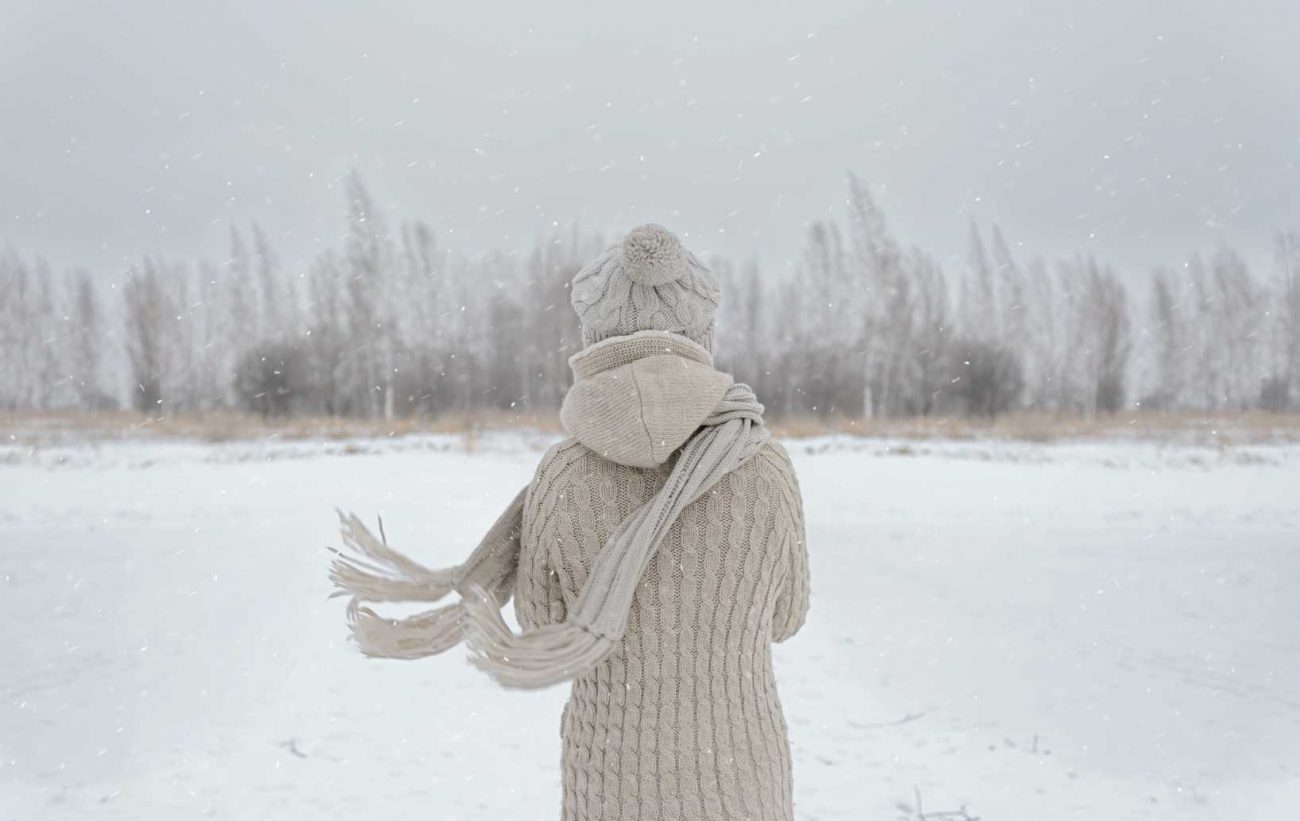 My husband died in early spring. When the holiday season approached that year, I was still trying to learn to breath again; successful some days, and some not so much.
The last thing I wanted to think about or execute was Christmas, which he and my daughter and I had joyfully looked forward to, planned together (and in pairs, planned lovely surprises for each other), and thoroughly enjoyed every year. I couldn't muster a single thought about Christmas without my heart seizing and the tears flowing.
I began spending hours plotting a way to escape, fantasizing about hopping on a cruise ship so I could be floating somewhere benign and very far from home on the entire week of Christmas. I pondered Christmas in New York; we'd never been there and nothing would be familiar. I thought that would provide a really cool experience for a 13-year-old girl who obsessively loved Christmas displays and shopping.
It all sounded doable until one day in late November when she said, "Mom, we have to do Christmas exactly the same as we always have."
I'm pretty sure I stopped breathing again.
I knew I couldn't do Christmas exactly the same. I truly couldn't. But for my sweet daughter, who had handled her dad's death with great strength and held me countless times while I cried, I knew I had to do it sort-of, kind-of the same.
So I compromised. We stuck to a lot of our traditions. We went on holiday light tours and attended Christmas parties at friends' homes and at church. My parents spent the night on Christmas Eve and were with us to open presents on Christmas morning, just as they had since she was a toddler. I opened my doors to a houseful of people on Christmas Day, just the same as in past years.
I knew I couldn't do Christmas exactly the same…But for my sweet daughter, who had handled her dad's death with great strength…I knew I had to…
But I made a few changes, too. For me, Christmas is all about the birth of Jesus. My emotions weren't glued together enough to sit in church on Christmas Eve without my husband beside me. That was a sweet tradition for the three of us; afterward we would join my parents at our home to nibble gourmet food and open a few gifts around the Christmas tree.
I just couldn't do it. So my parents graciously accommodated my bleeding heart and instead we all went out for dinner at a favorite restaurant. On Christmas Day, rather than preparing a traditional holiday dinner (my husband always cooked the turkey) for our family and best friends, I held an open house, covered the counters in Costco appetizers and desserts, and invited everyone who had held us close throughout the year.
The next year I had to skip church again, but I went back to welcoming just family and our best friends for Christmas dinner. It took a few years to establish some new traditions, get comfortable with altered ones, and resume some old ones that I needed to find peace with, like Christmas Eve service.
Many of us have experienced, or are experiencing, trauma during the holidays. It's impossible to look at Christmas the same when you have had your world turned upside down by something like a death or divorce.
If you recently lost a parent, or you are undergoing treatment for cancer, or your husband is in the hospital with heart failure, you may not be able to view Christmas—or do Christmas—the way you did last year.
Even regular life events, like suddenly having your grown children fly in on Christmas Day instead of waking up and stumbling towards the Christmas tree in their PJ's at 6 a.m., can wreak havoc on your already over-extended holiday emotions. It's hard to fully embrace Christmas in the midst of heartbreak, especially if you or your kids are super glued to long-standing traditions.
Here are a few tips to help you find ways to celebrate when you really just want to escape:
1. Don't be afraid to change.
You can alter some schedules and events, but focus on making special time for those you love. Ask for what you need, but also ask for what others want. Figure out ways to compromise and make necessary changes together as a team.
2. Ask for help and, if you are alone, ask for company.
I was desperate to not crash and burn that first Christmas Day, and having a houseful of people to feed and talk to and clean up after helped me get through a painful afternoon. And to be honest—I told everyone I needed them to come.
3. Try to create new traditions that fit with your new family structure.
If your kids now have to switch houses from you to their dad mid-way through the holiday, look for ways to make lasting memories during the time you have with them. Focus on what you have, not what you don't. (Click here if you need some ideas for new traditions to start!)
4. Do only what you can.
If you or a family member is seriously ill, you can't possibly do everything you've done in past Christmases. Pick one or two things you and your family loves the most, whether it's Christmas Eve service or the opening of presents around the tree, and make that as special as possible. Skip what isn't necessary.
5. Cry. You will need to.
There is no way on earth to get through Christmas without a beloved spouse or child and not hurt, not miss them, not wish they were there. When the tears dry, do something holiday-ish, like putting on Christmas music and baking cookies. The first three years that I strung outdoor lights by myself, I cried through the entire process! But when they came on after dark, I was glad I did it. I enjoyed them every night with my daughter, and that was worth the tears.
It's impossible to look at Christmas the same when you have had your world turned upside down by something like a death or divorce.
—
Read more of Clare's story in The Seesaw Aftermath of Losing My Husband to Suicide
True beauty is found in a woman's strength. Check out our podcast, What Makes a Woman Strong (Might Surprise You), to hear how we define strength and beauty.
For additional articles on the holidays that you're sure to love, see The Best Way to Co-Parent During the Holidays, Instagram Envy During the Holidays: Beware of the Pitfall, 5 Tips for Enjoying Your Holiday in the Midst of Get-Togethers, and Can We Be Grateful for the Tough Stuff?
#gritandgracelife