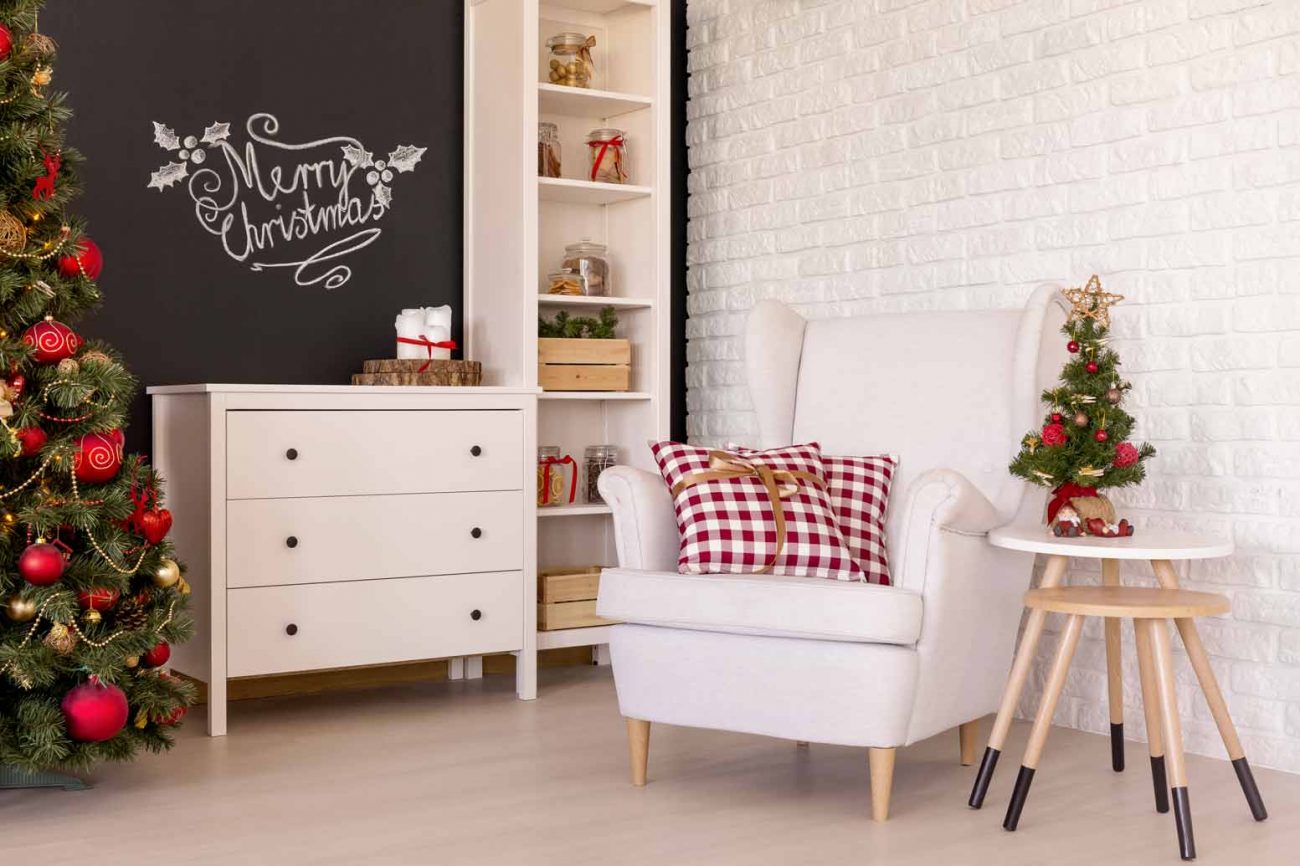 Can you believe we're midway through fall and the holidays are right around the corner? If you're like me, the only bad news is that you haven't even started decorating or bought any holiday gifts yet. Coming to this realization, I started panicking because the idea of having to try and do last-minute shopping and find things that are in my price budget is my worst nightmare. (Can you tell I've had bad experiences in the past?)
If you've found yourself in the same predicament, then I'm glad to share the solution: Etsy. This website is a place where small business owners and shops can sell their handmade and vintage products. All of the items are a wide range from home goods to food and more, all found on Etsy.com.
Here are 3 of my favorite shops that sell holiday décor and gifts for your family:
Pixie Dust Louisville
This lovely shop is owned by Sam Covington and located in Louisville, Kentucky. Sam is a mom of four and a lover of all things rustic. At her shop, you can find quality handcrafted wood décor and furnishings for your home which she hand paints herself. Pixie Dust Louisville is the ideal place to find beautiful handcrafted pieces to decorate your home all year round, including the holidays!
You can get signs that read anything from "Football and Fall Y'all" all the way to Christmas sayings such as "Glory to the Newborn King" and "Shake Your Flakes." All these signs are in a reasonable price range that won't break the bank. Her shop also features amazing wood furnishings such as fireplace mantles, entryway tables, toy chests, and my personal favorite, wine racks! You can browse through her store on Etsy here.
Mini Bubbling BB
This fantastic shop is owned by Silvia Altreche and can be found in Colorado Springs, Colorado. Silvia and her husband create and produce all the products in their shop and often find their inspiration from their 7-year-old daughter. This shop specializes in handmade bath and body products such as bath bombs, soaps, and bath salts. All of their products are extremely affordable if you're on a budget this holiday season.
They have everything from cute and spooky bath bombs for Halloween to adorable snowman bath bombs for Christmas. Their pumpkin bath bombs are also perfect for Thanksgiving! These bath bombs would be a great party favor or something sweet to give your guests at the end of your Thanksgiving dinner! Lastly, if you've got someone who needs a little help relaxing, the perfect gift would be their Massage and Aromatherapy Soap Bar. To find more goodies to treat your friends and family, check out the shop here.
Wildflower Studio Art
This creative shop is owned by Brianna and is located in Minneapolis, Minnesota. Brianna was a cake decorator before opening her own shop where she creates handmade art affordable for any homeowner. Some of the items she creates include: art prints, canvases, pillowcases, decorative pillows, blankets, bath mats, and she can even create art for dog begs too! If you're struggling to find the perfect decorative pillows for the holidays, Brianna has got you covered. With over 60 designs to choose from, you can select the perfect pillow to decorate your home or give as a gift. She even sells outdoor pillows too!
So, if you enjoy a gathering around a firepit or like to sit out on your porch to enjoy the fall weather, this shop is right up your alley. Wildflower Studio Art has great choices that are comfortable and can fit into your holiday budget. Some of her pillows can also be customized. From designs like "Happy Turkey Day" to the word "Fall" featuring a piece of candy corn as the "A," you can find the best design to suit your home for the holidays. To explore Brianna's awesome art and designs click here.
These three shops are guaranteed to help you find the perfect gift or touch for your holiday decorating. The fun doesn't stop there; these shops also feature tons of products and items that are for year-round decorating and gift-giving. It's the ultimate win-win, all featured on Etsy. Plus, it's shopping that can be done right from the comfort of your own home, but you're getting products from all over! If you're a busy bee and can't seem to find time to go shopping, I highly recommend checking out these great shops. Happy holiday shopping, ladies!
—
Don't miss these popular articles:
The Bachelorette: A Romantic Culture in a Feminist World
5 Slogans From AA That Will Make Every Woman Wiser
This is How to Fight Fairly with Grit and Grace
Why Putting Others First Will Make You More Successful
To the SAHM Who Struggles Because Her Man Works a Lot
Anatomy of a Strong Woman
Skillet's Korey Cooper Talks About Marriage, Motherhood, and Rock 'n' Roll
You'll love this podcast episode from This Grit and Grace Life: Stop the Holiday Hustle: Celebrate More, Stress Less – 064!
#gritandgracelife