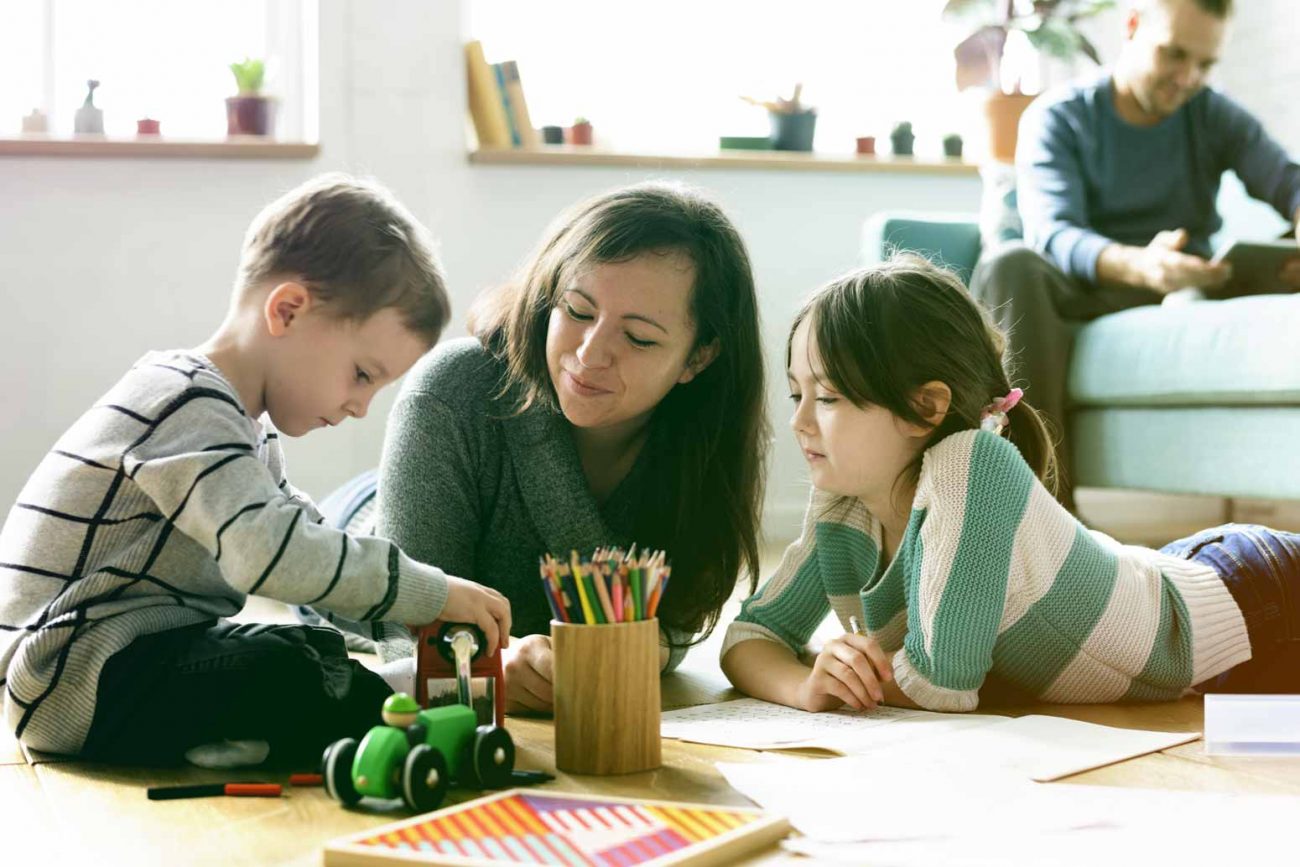 As a child psychologist, I am concerned about the fear we are instilling in our children. All last week, I literally spent every session reassuring my patients and educating them about how fear is counterproductive. When I came home to greet my precious babies, I was struck by their angst. I have little children… so how did I know they were anxious? Their behavior. They were acting out, disobeying, and being downright obnoxious. Clearly they had heard things, despite me purposely not talking about it at home. My older patients in middle school and high school were sharing tales that were so far-fetching—this person's dad had it and was purposely walking around people or this kid just got back from Italy and half of his family is gone. I had one patient tell me all schools around the world were closing for the next year—wishful thinking, my child, wishful thinking.
However, as I share this, where did their exaggerated tales or crazy behavior stem from? The adults in their lives. Whether we have directly overshared or are walking around mindlessly, our anxiety has morphed into our children. They are reacting to the pressure they are feeling from us, their adults and guides to this world. So how do we help diffuse that panic feeling for our children?
Relax yourself. Work on your own rational thinking. Remind yourself that you are doing everything you can to protect your family and that a calm mind boosts your immune system. (Read another article I wrote that further explains this, here.)
Talk about it calmly and rationally. Explain to your child what is happening in an age-appropriate way.
Small Children
Explain there is a virus that we do not know a lot about so we are washing our hands and being "germ fighters." Make it fun and lighthearted, as if they have super powers in how they wash their hands and keep themselves clean.
Older Children
Explain that other countries did not take it seriously fast enough so we are being proactive to shut things down so it does not spread. Debunk their myths and the exaggerated stories they are hearing from friends.
High School Children
Let them watch a few minutes of the news with you and then talk it through so that you can empower them to think rationally with you. Remind children that the one thing that has been consistent is that children, on the whole, are not contracting coronavirus. Thank God!
Make It Positive
Turn this situation into a positive one. Hey, this means we get to have more fun together. We can play games, watch movies, read books, and play in our yard. We get to use our imagination and do cool things. Turn to Pinterest for ideas. I literally just received a letter from Scholastic stating that they have created online curricular activities to help continue your child's learning while you are at home. This situation is going to help you understand your child's academic strengths and weaknesses. You, as a parent, have the perfect opportunity to teach them and help them grow stronger.
Praise Them!
Yes, praise them for showing others grace during this time. When they are kind to their sibling, notice it and tell them. When they did the school work without a fuss, make sure they know you appreciate it. Teach them to be proud of their own successes—ask them at the end of the day, "What do you think you did well?" When your teen spent time off his phone, notice it and thank him. When your daughter shut off a YouTube video to spend time with you, let her know you loved it.
Build Your Relationships
Use this opportunity for quality time. Put away your phone, your iPad, and shut off the TV. Spend time talking with your children about life. Go for walks together because fresh air is good for the immune system. Use this as an opportunity to build your relationships. Show your children that you have the grit to get through this as a family.
Parents, you have the opportunity and the best job out there. You get to be the one that helps your child process big life experiences and emotions in a calm way. You get to model good coping skills and rational thinking. You get to help them feel confident and powerful about what is in their control: washing hands, keeping clean, and having fun. Use your grit to power through these next few weeks as we all stay aware of our surroundings and work to make healthy choices. And don't forget to show yourself and your children grace as we make mistakes and are not perfect, especially when we are out of our routines of school and work.
Keep up to date with all the content we have related to coronavirus here!
—
Looking for more encouragement in life struggles? Start here:
Is the COVID-19 Pandemic Causing You Anxiety? Read This
7 Easy and Natural Methods to Boost Your Immunity
Ask Dr. Zoe – Anxiety: What is Normal, When Do I Seek Help?
Are You Frozen in Your Struggle? This Grace Offers Hope
Skillet's Jen Ledger Shares How to Have Faith Over Fear
Don't miss these popular articles:
How My Little Black Dress Made a Powerful Impact
Ask Dr. Zoe – Is This an Unhappy Marriage or Mid-Life Crisis?
These Faith-Based Podcasts Will Encourage Every Mom
The Bachelorette: A Romantic Culture in a Feminist World
7 Questions You Need to Ask Before a Second Date
Ask Dr. Zoe – Handling a Step Child's Jealousy
Dear Caregiver: You Don't Have to Be a Superhero
#gritandgracelife
You'll love this podcast episode from This Grit and Grace Life: How to Feel Your Emotions in a Healthy Way With Dr. Zoe Shaw – 075!