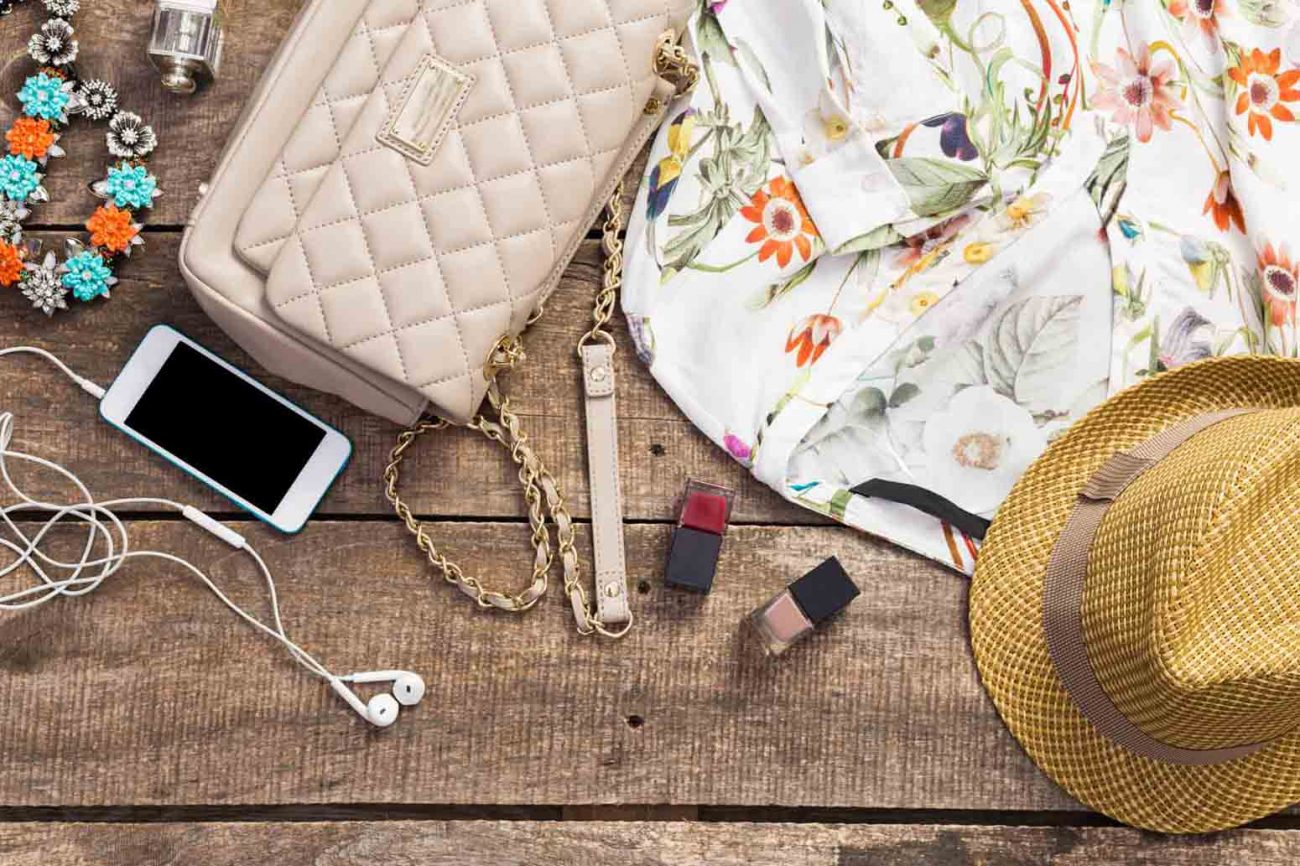 So, it's time for an updated wardrobe. Oh, darn. What a tragedy. Yes, that is 100% sarcasm. What could possibly be a better gift to you, your confidence, and your closet than new clothes that you love, fit right, and make you feel good?
A gift to you and your closet, yes. A gift to your wallet, not so much. Replacing your clothes can become a costly endeavor if you're not prepared to do a little bargain shopping. But, to make life a little easier on you and your budget, here are some of the things I learned when giving my wardrobe a makeover.
1. Make a list of what you want to buy!
I live many lives through my attire. I have the job life, the work-out life, and the going to the movies, dinner, or concerts life. My style goes from one side of the spectrum to the other depending on what type of life I'm thriving in that day, or hour. So, if you have the pieces in mind that you want most hanging in your closet, you'll limit yourself when you go shopping because that's not the perfect little black dress or the right-fitting jean jacket.
2. Evaluate your current situation.
What do you have to work with? What still works; what doesn't? What did you never love in the first place? My rule of thumb: try the item on. If you wouldn't buy it in the store again right now, find it a new home. Get rid of what you only wear if it's laundry day. Don't waste precious space with drawers full of t-shirts from high school that you never wear or those sweats with the holes in embarrassing places. Emotional attachment to clothing is just silly. Jam out to the Frozen soundtrack and let it go!
3. Invest in basics.
And rock them! No matter what your style, there will always be key pieces that you can make work several times over. Some people think I never wear the same clothes twice. Well, I don't. I mix and match all of my clothes because I never buy anything if I can't think of multiple ways to wear it with other pieces I already own.
4. Know your measurements.
When shopping online, a common mistake or frustration is the fear that something won't fit right. You can reduce some of the stress by knowing all your measurements ahead of time. That way the size charts won't feel like you're interpreting another language.
5. Shop for right now.
Can't wear it? Don't buy it. Who else has a closet full of fragments that we bought in the store because we justified our purchases by saying…
"I'll buy it now and lose 10lbs later."
"It's on sale; I can't go wrong."
"If I buy this, I'm going to need THIS to go with it."
Suddenly our shopping experience becomes a Confessions of a Shopaholic's version of If You Give a Mouse a Cookie. So, be patient with yourself, Cinderella's closet wasn't replaced from rags to riches overnight. Purchase the things you genuinely want in strides and don't let it snowball into disorganized chaos.
No matter what you're wearing, what you want to buy, or what your style, a strong woman takes her lessons from Annie and knows, "It's what you wear from ear to ear and not from head to toe that matters. You're never fully dressed without a smile."
—
Looking for more closet inspiration? Check out:
3 Questions You Should Consider Before Buying New Clothing
Everything You Need to Know About Le Tote Fashion Rental

Don't miss these popular articles:
What If You Stopped Being So Afraid?
What to Do When He Didn't Propose (But Should Have)
The Most Devastating Words You Can Say as Mom
4 Reasons Why Being Selfish Is Best for Everyone
Are Meal Kits Worth It? A Review of The Most Popular Boxes
#gritandgracelife
You'll love this podcast episode from This Grit and Grace Life: Simple (and Funny) Advice for Your Grit and Grace Life – 074!