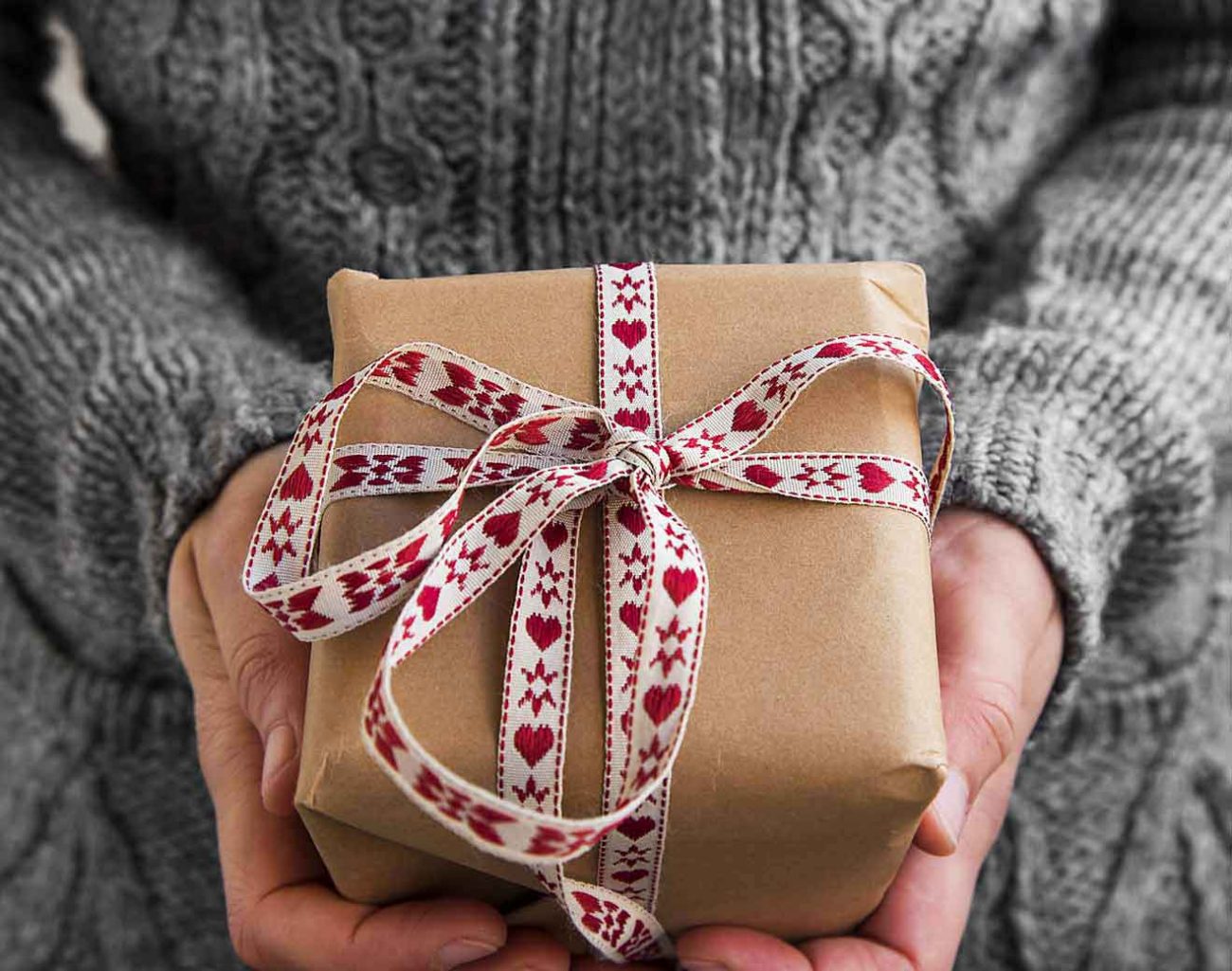 I get hives every time I hear holiday Muzak.
No, that is not a typo. I meant MUZAK. Not music.
Muzak, that wonderfully irritating yet mildly soothing background music played on repeat in retail establishments everywhere. That's the one I mean. I break out in hives the moment I hear it.
I also am physically incapable of walking past a display of folded sweaters without re-folding the ones left in disarray. And I break out in a stone-cold sweat at the first Black Friday bargain flyer to cross my path.
Yes, I know this makes me sound crazy. But I'm not. What I am, however, is a retail veteran. I spent years working long shifts, late shifts, and Black Friday busters on the other end of the register. I worked through my fair share of "Day After" sales (trust me when I tell you that these are where the worst of humanity comes out to play) and have the chops to prove it.
And this is where the hives come in.
Can I tell you something? Retail work, especially during the holidays, is hard. It's hard in so very many ways, most of which fall under that dreaded "unless you've done it you can't understand it" category. It's physically hard. Like, back-breaking, feet-aching, sore-knees hard. Working for 10-hour shifts, standing on hard floors, and walking the aisles is difficult work. You walk away from a shift, especially during the holiday season when everything is magnified and doubled, and your body hurts. There is no way around this.
But that's not really the hardest part. It stinks, yes, but it's also not exclusive to the holidays and it's not exclusive to retail.
The hardest part is emotional. It's how you feel at the end of the day.
Holiday retail work is hard because you're invisible at best, just a face behind the counter who is merely a blip on a busy shopper's radar. Most often treated as more of an inconvenience than a pleasantry, the person behind the register barely registers with us as we chat away on our phones during check out or happily scroll through the 'gram rather than make eye contact.
Imagine this, customer after customer. Imagine it.
This is the reality of retail. It spans the gamut from Walmart to Saks Fifth Avenue (where I spent my retail days). It knows no class, no economic barrier. The story remains the same.
Holiday retail work is hard because you're invisible at best, just a face behind the counter who is merely a blip on a busy shopper's radar.
As a retail vet, I witnessed a near fistfight over a pair of discount Manolo Blahniks. I watched more than one person openly steal. I cleaned out dressing rooms with human waste in them (true story). I folded pair after pair after pair of jeans, pulling them from the gigantic piles on the floor because shoppers didn't care enough to put them back. I was yelled at, screamed at, and talked down to. I was once even propositioned.
But that's a story for another day.
But the funniest thing about this post-retail stress disorder, the best part about all of it, is that despite the aches and pains, the disregard and the invisibility, I still count these days among my best and have warm fuzzy memories of my time on the retail floor.
When I think back on my retail years, I don't think about the bad days or rude customers. I think about my retail family, I think of the people I worked alongside, the people I call friends. I think of the battle wounds we shared, the way we would laugh at the craziness, swap stories, and encourage each other. I think of how we would build each other up, stick up for each other, and give grace when it was needed. We were a close-knit group of retail warriors.
We were a family.
The bond of this retail family is unique. It is strong. I've worked in many different stores and had a myriad of experiences, but one thing remains the same. The bond of the workers, though you might never see it, is strong. Maybe because it's so hard, maybe because it is a battle to get through those long days, but it happens and the connection is thick and strong in the family.
This bond transcends culture and age. It is a connection that doesn't depend on outside commonalities. We were a ragtag bunch of all ages, all stages, all walks of life. My favorites were from Japan and Iran, the Bronx, and the deep, deep South. I was a young white girl from rural Maryland yet somehow found myself adopted by a large group of Jewish grandmothers at one store and a Persian seamstress at another. The bonds don't make sense out on the street, but the life we shared on the retail floor was real and it mattered.
I think of how we would build each other up, stick up for each other, and give grace when it was needed. We were a close-knit group of retail warriors.
I don't know if I've ever laughed as hard as I laughed those late nights when we would close the store. It was always tedious, cleaning up department after department, waiting out the stragglers who seem to have no regard for closing hour. But we made it fun, this family of ours. We had our own language, we knew when someone needed backup on a testy transaction without a word and we worked seamlessly to support one another. We laughed. We cried. We were there for each other. And no matter how hard it was, we had each other's back.
I'm not sure things will ever change in the retail world. As long as there are door-busters there will be people going crazy over door-busters. As long as there are couture shoes going half off and TVs being sold for a few dollars, there will be retail horror stories traded by the people who live through them. This is the way of the world.
Unless Amazon has anything to say about it.
It's a lifelong bond.
But what I do know from my years on the retail floor is that it's the people around us who make the difference. It's the friends we make and the family we cherish that create the memories. Our situations will change and they might not always be ideal, but the community we create is what makes it worthwhile.
The friends I made on the retail floor, which was 15 years ago, mind you, are still my friends today. They can still make me laugh through hard times. They still are some of my favorite people ever. There is a special bond created when you travel through rough waters with someone. The inside jokes and the pick-me-ups and the shared battle scars, they create relationships and cross generational and cultural lines. These are the friends who become family. These are the people who have your back, support you, and understand how much it actually hurts to get verbally assaulted by a customer because there are no more Manolo pumps in a size 7.
This is family, it's a bond. And these people, they've got a place in my heart that will never fade. It's community. It's life shared together, through extraordinary and, yes, sometimes even ridiculous situations. But no matter how hard those days were, and how hard they are for the people still working through the retail rush of the holidays, I can bet that it's the people, it's always the people, who make it worthwhile.
And for the rest of us, the "civilians" just trying to get through one more shopping trip, one more stop, remember that the person who is helping you is just that, a person. They too are tired and maybe weary. You have no idea the battle they are facing or whether this is their second job just trying to make ends meet (this happens more than you know). One kind word of encouragement can make or break their day. Smiles and eye contact seem so elementary and so small, yet they matter.
Your smile, your kind words might be the only ones they get today. They matter more than you know.
—
Want to read more about meaningful relationships? Start here:
What Avengers: EndGame Taught Me About Female Friendship
You Don't Have to Be Strong All by Yourself
To the People Who Make the Holidays Happen
Simple Ways to Build Small Town Community in the Big City
Grace Is Not Weakness; It Requires Strength
Want to Be in Style? Spreading Kindness Is Always Beautiful

Don't miss these popular articles:
Commitment— the Road Forward in a Relationship
Why I Decided to Pick Up My Son for the Last Time
Making Peace Not War With the Elf on the Shelf
When My Family of 5 Leaves the House (60 Simple Steps)
4 Reasons Why Being Selfish Is Best for Everyone
#gritandgracelife

You'll love this podcast episode from This Grit and Grace Life: 10 Truths for Every Strong Woman's Grit and Grace Life – 100