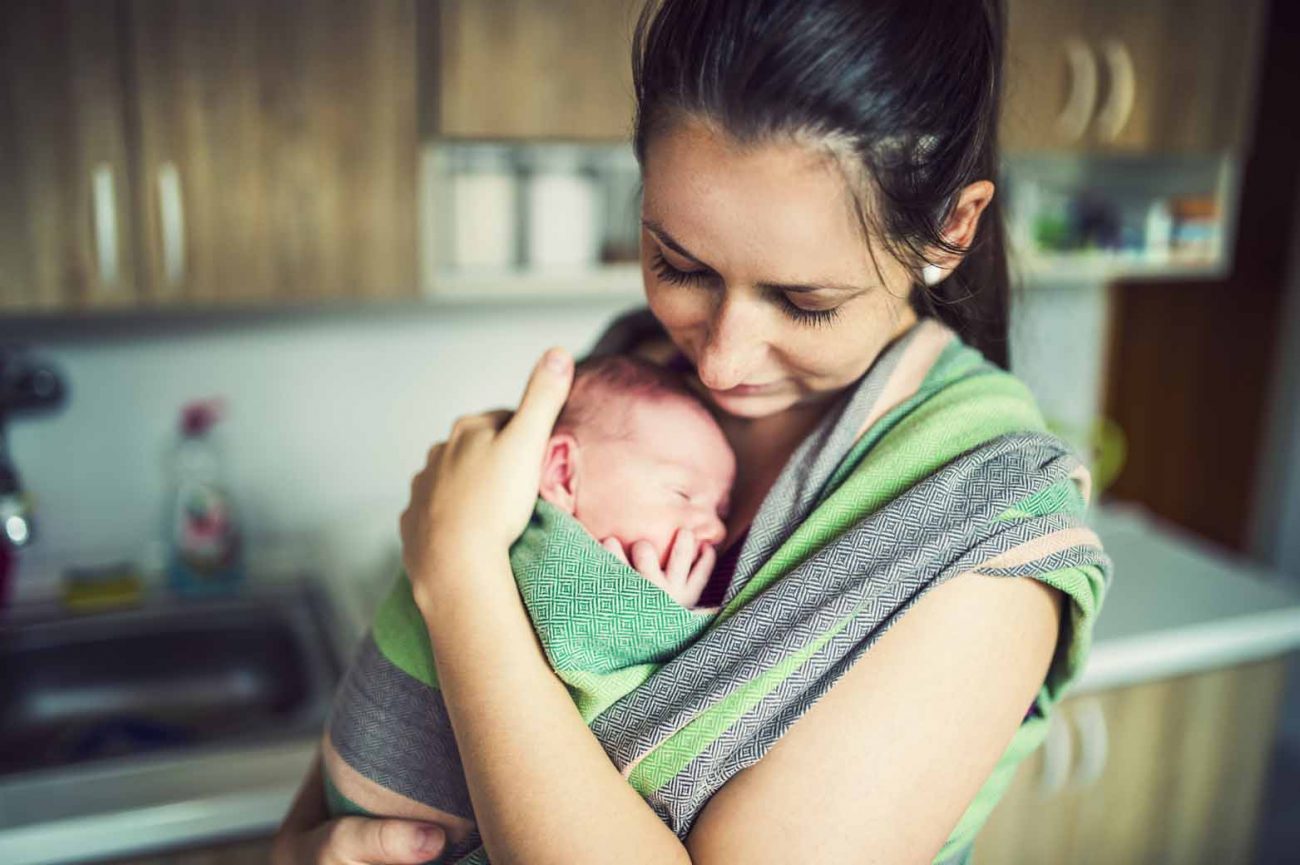 After having a baby, your normal routine falls to the wayside for a few weeks (months). The first things to go are pretty obvious, like sleep and real meals. Next are the household chores like laundry and dishes. Let's be honest, it's easy to fall behind on this stuff even without a baby! But after a little one comes along, there are even more things you neglect—often about yourself—that take some time to get back into. I'm realizing all of this again since having my third child. Here are a few things I've been neglecting for the past six weeks:
Showers. It seems a little gross to be neglecting these, but honestly, if there is a free half hour, a mom will probably nap (or sneak out to get a latte) instead of shower.
Beauty routines. Careful steps to put on makeup, fixing your hair before leaving the house, and nail polish? Say goodbye. I currently have weeks-old, chipped nail polish on my fingernails and I only slap on mascara—maybe—every fifth time I leave the house. My hair gets washed every couple of days, and brushed… only after getting out of the shower. Oops.
Haircuts. This is one of the biggest bummers for me. I have short hair, so I like to get it done about every six weeks, otherwise it gets super shaggy and seems as though I'm testing out a new (horrible) hair style. It's been about nine weeks since my last haircut, so I don't even want to see the back of my head in the mirror at this point. Ignorance is bliss.
Food. I don't mean eating it. I'm talking about simply making sure you have some of it… and it's not rotten. Who has time for grocery shopping when you have a new baby?
Friends. I've been trying to do well here, but I'm sure I've slipped. I know that I've sent a few texts. That's something, right? And several friends have brought us meals, those blessed souls. It's nice to see a familiar face who isn't asking me to change their diaper or feed them ice cream.
Knowledge of the outside world. Hey, is there some kind of election coming up? What sport is in season? I can't even remember the day of the week…
Mom Life Prayers. Where I usually try to be very intentional about choosing something to pray for, my prayers have recently become limited to pleads for help and sleep. For example, "Dear Lord, please let us have a few more diapers stashed around here somewhere." Or, "Please God, let the baby stay asleep." Or my personal favorite: "Thank you, Lord, for my kids! And now, thank you for bedtime!"
—
Hey Moms, you will relate to Running on Empty, Mom? and will enjoy No I Don't Have Tourettes, I'm a Mother and Things a Mom Can Do When She Sleeps All Night
#gritandgracelife