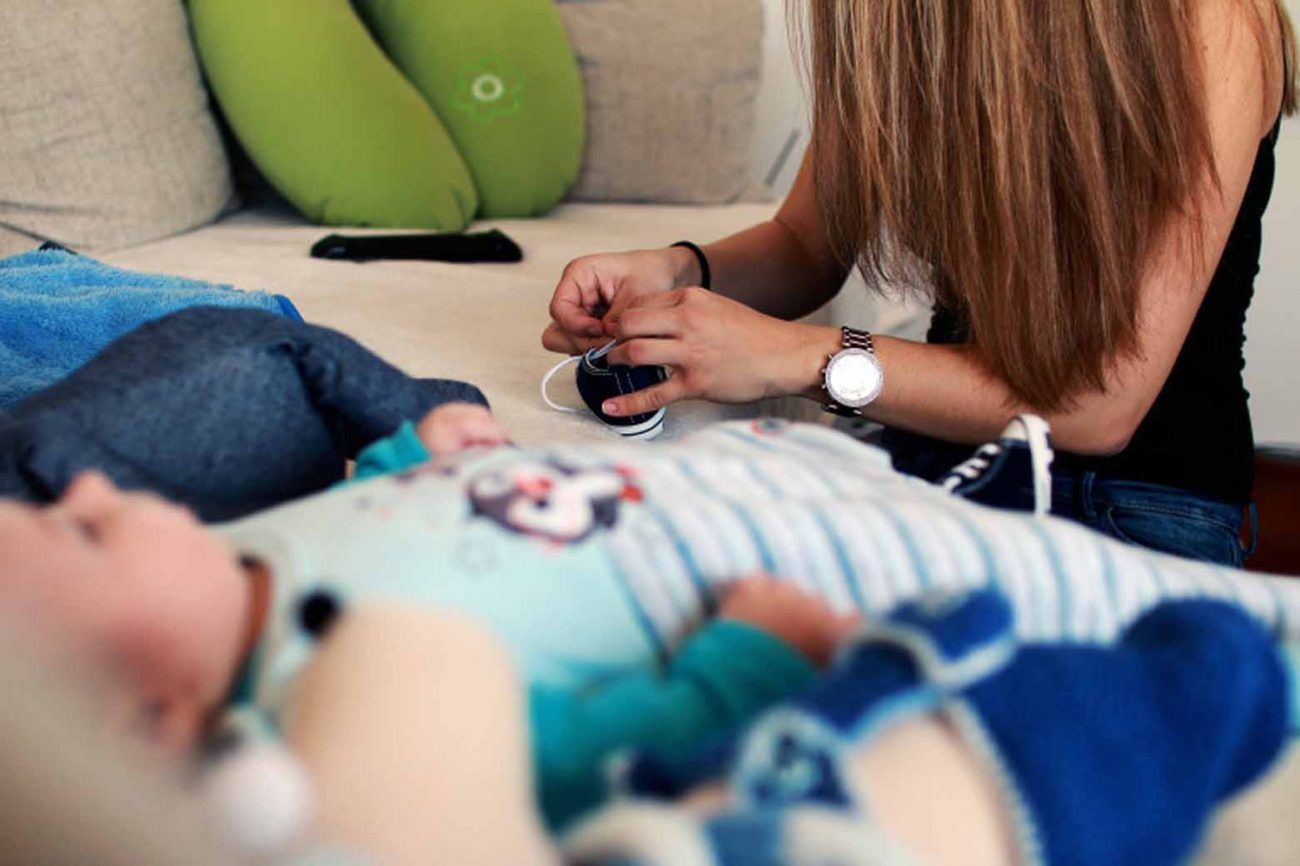 With three kids under four—including an infant—getting ready to go anywhere is a big job. Here's a glimpse into the process. Maybe you can relate!
1. Announce that it's time to get ready to go.
2. Ask threenager to put on her clothes.
3. Snatch up toddler from running away and take him to get his clothes on.
4. While walking away, ask Hubby to change the baby's diaper.
5. Remind threenager to get dressed.
6. Get toddler into clean diaper and clothes, amid shouts of protest and attempts to jump off the changing table.
7. Suggest to threenager that she should dress appropriately for the weather (a.k.a. it's July, so no, she may not wear those furry boots).
8. Ask threenager to stop wailing and please put socks and shoes on.
9. Catch escaping toddler and cram his pudgy feet into socks and shoes.
10. Succumb to toddlers request for sandals instead.
11. Let him put on his sandals by himself.
12. Calm him down when he gets frustrated over not being able to do it himself.
13. Help him get his sandals on.
14. Ask threenager to please wear something cooler.
15. Check to see if Hubby changed the baby's diaper.
16. Usher threenager and toddler out the door.
17. Put threenager into car seat because it's better to have her locked in somewhere.
18. Retrieve toddler from neighbor's yard.
19. Put toddler into car.
20. Retrieve threenager's doll she dropped on the floorboard.
21. Retrieve toddler from driver's seat. (He's fast.)
22. Put toddler into car seat, finally certain that he isn't running away.
23. Close the car door.
24. Breathe.
25. Listen for screaming inside the car.
26. No screaming? Go inside and check on the status of Hubby and baby.
27. Change baby from his brother's pants to his own that fit him.
28. Put baby into car seat.
29. Take car-approved snacks to toddler and threenager, who are now screaming.
30. Go back inside and fill sippy cups.
31. Make a bottle for the baby.
32. Put on my own shoes.
33. Grab a tube of mascara to apply when stopped at a red light.
34. Locate a bag (any bag) to put diapers, cups, and a bottle into.
35. Go outside.
36. Remember the wipes.
37. Go inside to grab wipes.
38. See your coffee cup, and grab it.
39. Go outside.
40. Remember you were grabbing wipes, not coffee.
41. Go inside to grab wipes.
42. See your baby's favorite chew toy; grab that.
43. Put your hand on the doorknob, and remember the wipes.
44. Grab wipes.
45. Go outside.
46. Realize that you haven't seen Hubby in a while.
47. Go back inside to find Hubby in the bathroom.
48. Go outside to wait on Hubby.
49. Threenager has finished her snack and wants more.
50. Since Hubby isn't outside yet, go get more snack.
51. See your purse by the door, and thank the Lord you had to go back inside because you would have been without it.
52. Grab the purse and the snack, and go back outside.
53. Give the threenager more snack.
54. Give the toddler more snack, because he is now angry that the threenager got more snack and he didn't.
55. See Hubby walk out the door.
56. Thank you, Jesus! Everyone is finally out the door.
57. Get in the car.
58. Crank it up, and turn on some preemptive Taylor Swift.
59. Pull out of the driveway.
60. Hope for the best.
So, if you ever wonder why we didn't attend your event, or why I said we couldn't go to a play date that was only for an hour… Now you know. I love you, but this is why.
—
Relatable? Read more entertaining and encouraging motherhood articles here:
This Mom Is Sending out an SOS That Will Make You LOL
Why Every Mom Needs to Have a Meltdown
Is it Time to Stop Entertaining Your Kids?
How These 15 Minutes a Year Can Change Your Motherhood
Every Mom Needs Her Own Highlight Reel, This Is Why
Don't miss these popular articles:
I Lost My Mom and Found My True Strength
How Do I Know What Defines Me?
A Woman's Grit Is Her Biggest Asset for Success
Your Battle Is What Makes You Beautiful
Your Bad Kid Doesn't Make You a Bad Mom
#gritandgracelife
You'll enjoy this episode from This Grit and Grace Life podcast: Rest Easy Moms, Here Are the Things That Matter – 102!