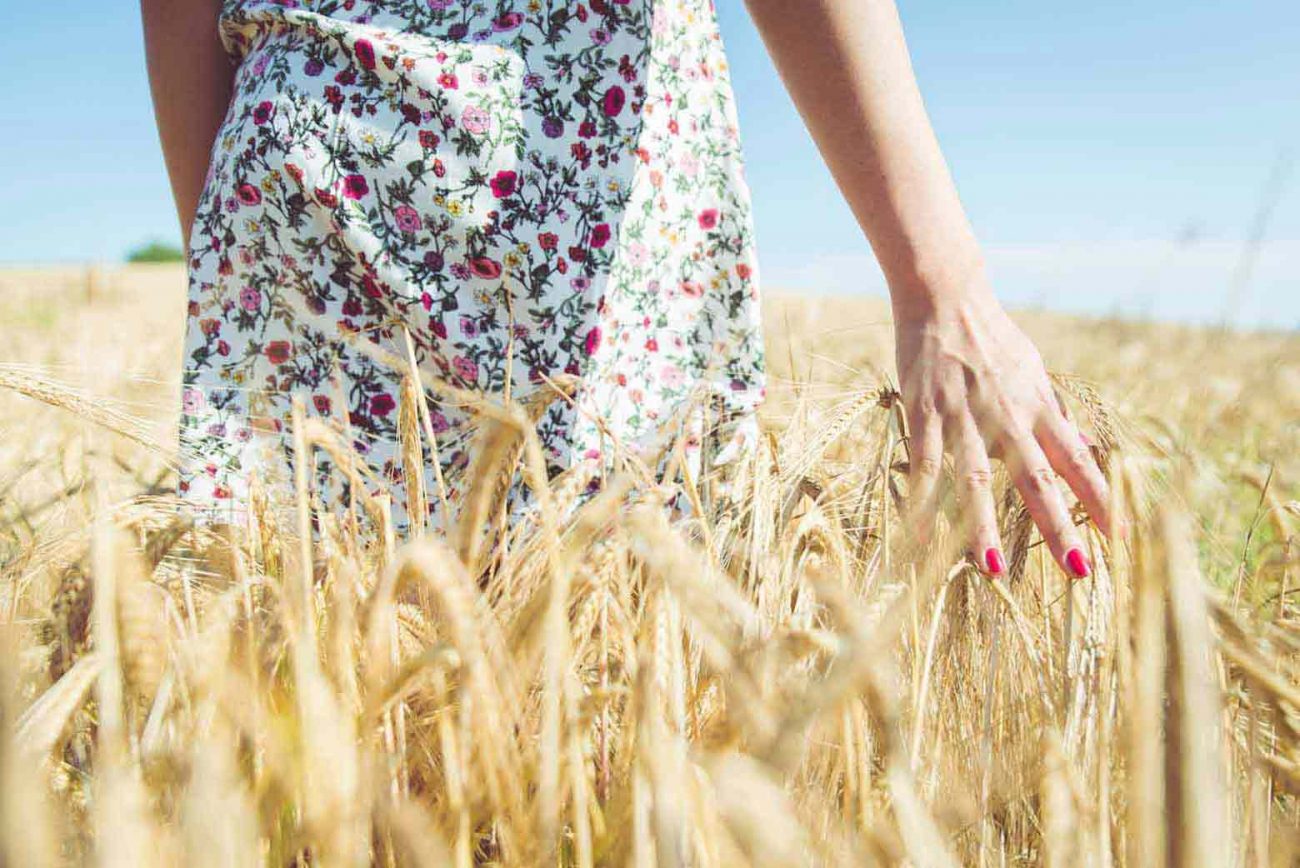 My daughter recently reached out and extended an offer for breakfast at Stella G's Cafe. My daughter wanted to know if I would accompany her to the dermatologist for her Botox treatment after our meal. Anyone who knows me is quite aware that I never decline an invite to Stella G's. It is the best restaurant in our quaint, rural town located in northern New Jersey. The food is delicious and has a creative flair. Then, considering whether or not to attend her underarm Botox treatment, "hmm" I thought, "this could be interesting to watch since I have never experienced how Botox is done."
When we arrived at Stella G's I ordered my favorite breakfast meal—the oatmeal raisin pancakes—and my daughter ordered the same meal. My mind was in a perfect peace enjoying the atmosphere of Stella G's, the taste of my oatmeal raisin pancakes, and the company of my daughter. Until numbers, percentages, and mathematical equations were brought into the conversation by my daughter. She is studying Quantitative Methods.
We sat in the cafe enjoying our pancakes and catching up on our weekly girl talk. My daughter let me know that her Quantitative Methods course had started to become quite interesting. Quantitative Methods isn't just mathematical equations, but so much more, she uttered. The numbers are based on percentages. My daughter explained that the techniques are no more complex mathematically than the concept of percentages. Then she reached over to grab a napkin and started to do equations on absolute, relative values and percentages. My daughter showed me on the napkin that numbers are not only important because they are pervasive, but they are pervasive because they are important. Each percentage stands for something and when people measure results in percentages they tend to see things differently.
So, I asked my daughter a question, "If I have lived 19,500 days and the average person lives approximately 30,000 days, then what percentage of my life have I already used or have left?" My daughter's answer startled me. Once I digested that I have lived close to 70% of my life, the flood gates opened and the chatter in my head would not stop. My thoughts had entered through the gate of insanity where anxiety and panic flooded me like a tsunami for the day.
The waves hit in an instant as the tsunami of questions, questions, and more questions kept coming. How do I keep pushing myself and make a difference with the time that I have left? How can I maintain my outlook on life when I face uncertainty? How do I use feelings of despair and defeat to push me to new heights?
How can I look through hopeful eyes with no biases or concealed agendas like I did when I was a child? With so little time left, how do I answer all these questions and put my life into action? At this point I knew it would be a mentally challenging day for me, so I screamed, "Xanax! Come!"
Once I digested that I have lived close to 70% of my life, the flood gates opened and the chatter in my head would not stop.
We finished our meal and were off to the dermatologist for her Botox treatment. "Mom, when he puts the needles under my arms, can you hold my hand?" My daughter asked. "Yes," I said to her. They called her name and we entered the room. My daughter said, "Dr.Li, this is my mom, Phyllis Everette. She is here to hold my hand because the needles hurt when you put them in."
Well, I have to say the brochures around the office captured my attention and the chatter in my head about how to make my life meaningful somehow disappeared. I am now asking the doctor about tummy tucks, fat transfers, and Botox cosmetics. Go figure! My daughter blurts out, "Mom why are you asking these questions? You don't need any of that done. If you want to take inches off your stomach, then just work out." The dermatologist confirmed her statement.
In that very moment I realized my thoughts were shifting from one thing to another. I realized it can be hard to see things with a real perspective within the distractions of everyday life. I am no different from anyone else. I want to be beautiful for as long as I can and even after that.
I realized it can be hard to see things with a real perspective within the distractions of everyday life.
When my daughters treatment had ended and we started our journey back home, oblivious to my thoughts over the last couple of hours, my daughter thanked me for spending the morning with her. She also thanked me for providing her with the life tools needed to keep her centered in what is truly important as she barrels through her life challenges. She thanked me for teaching her the importance of prayer, giving back, loving, and converting her hardships in life into valuable lessons and encouragement for others. Needless to say, after that, the chatter in my head receded and I was able to see the world around me with a different set of lenses.
When we embrace the gift of the moment, then we experience God, the people around us, and even ourselves in a new way and that is exactly what had happened to me.
The bottom line is that at the end of each day, I always want to look back and take stock. How have I been today? What have I learned today? What can I be grateful for today? Whose life have I touched today? Once I answer these questions, knowing that I have used all of the talents I've been given to the fullest, then I think it is okay for me to entertain the idea of Botox cosmetics.
So, when I think of pushing past 19,500 days and making each day count, then it's not as dreadful as I thought. Why? Because I understand that the most important thing a person can have in life is purpose. Purpose to love, to give, and to live as best as possible into what's intended for your life … then, the devotion you have in your heart will get you up and motivated each day, knowing you are significant and indispensable.
As I take inventory of my life, I know it took 19,500 days for me to discover this reality. Now, the work in front of me is to execute my contributions each day to the fullest. With confidence, I know I can continue to live each day as intended—powerful and purposeful. The recipe is very simple.
—
You'll also like How to Get Honest About Your Dreams and Thrive, Keep Fighting; There's a Plan for Your Life and What Defines You?
#gritandgracelife