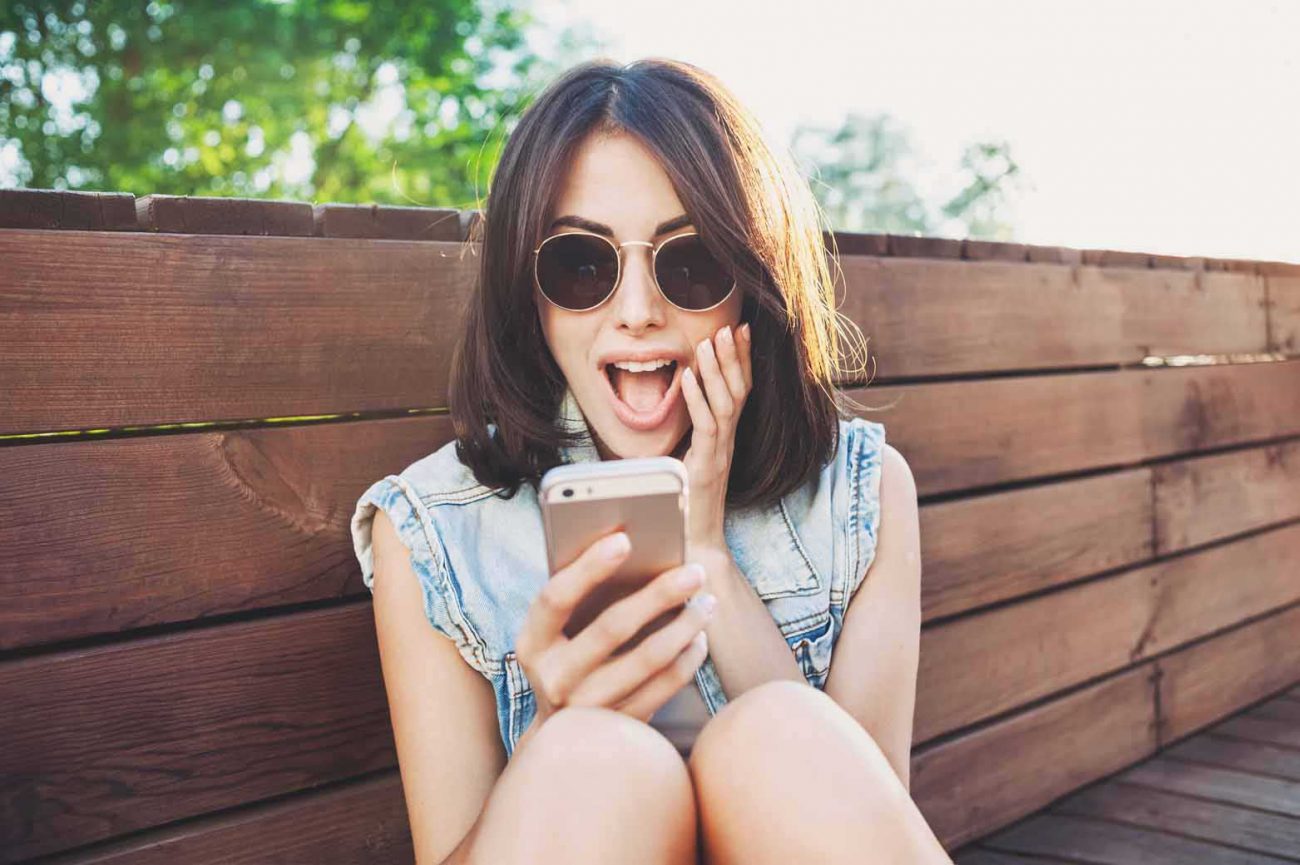 Let's be realistic. I'd love to sit here and write about how to avoid the nightmare of online dating. It's scary, can be depressing, and unbelievably frustrating. When we feel like we have tried everything else, we turn to the internet. The world wide web of boys is not for the faint of heart. You've got to be a warrior. Set in your ways, unafraid of being honest, selective, and very cautious.
If you're ready to give it the best foot forward try, make sure you've played a couple of rounds of thumb wars with your friends, because you're going to be doing a lot of swiping. No matter what site you're on, whatever app that you've downloaded, they're basically all the same.
So, here are some of my observations and suggestions before you begin:
1. Always be honest. First with yourself, then with them. Know what you want, what you're looking for, what you're interested in, and then your boundaries.
2. Be prepared. There are a lot of things guys are going to say, offer, and request. Online is an easy place to be more bold and brash. Don't take it personally. But don't think you need to settle.
3. Be open-minded. Focus on the guy that is willing to tell you about himself more than the one willing to "show" you. Watch their wording and their temperament.
4. Don't feel rushed or pressured. If you feel like he is pushing you for something you're not comfortable with yet, then (refer to #1) and walk away from something already unhealthy.
5. Go with your gut. If you feel like something is off, you're probably right.
6. Use a different screen name. Create one that's different from your Snapchat or your Instagram name. Most importantly, for your protection. Second, it'll say a lot about a guy who cares to know your actual name.
7. Watch where they're from. I got a marriage proposal from a man in Dubai (as a first message.)
8. Meet in public. Always go for something short. A cup of coffee somewhere is a whole lot easier to get through than an entire movie or dinner you want to get out of before the appetizer is even served.
9. Have a sense of humor. It's a vital requirement if you want to keep your calm, your sanity, and your faith in humanity after some encounters.
10. Don't be disappointed. If you don't get a response, or if you get your hopes up and it doesn't work out. The number of responses you do or don't get does not determine your value.
Finding a man who is truly interested in building a real relationship online is as close to the needle in the haystack cliché as you can get. So just keep in mind that while looking for the knight in shining armor, you will come across some imposters dressed in aluminum foil costumes. Good luck ladies, and happy swiping!
—
For more online dating advice, catch our podcast episode, Single? How to Thrive in the Online Dating World with Kristin Fry – 037!
You'll also like 4 Truths About Being Friends With Benefits, 5 Guys Your Mother Warned You About, The Reality of STDs: Hard Conversations You Need to Have, 7 Things to Look for in a Man, 10 TV Couples That Make Us Believe in Love Again, and Establishing Healthy Boundaries in the Grit and Grace Life.
#gritandgracelife