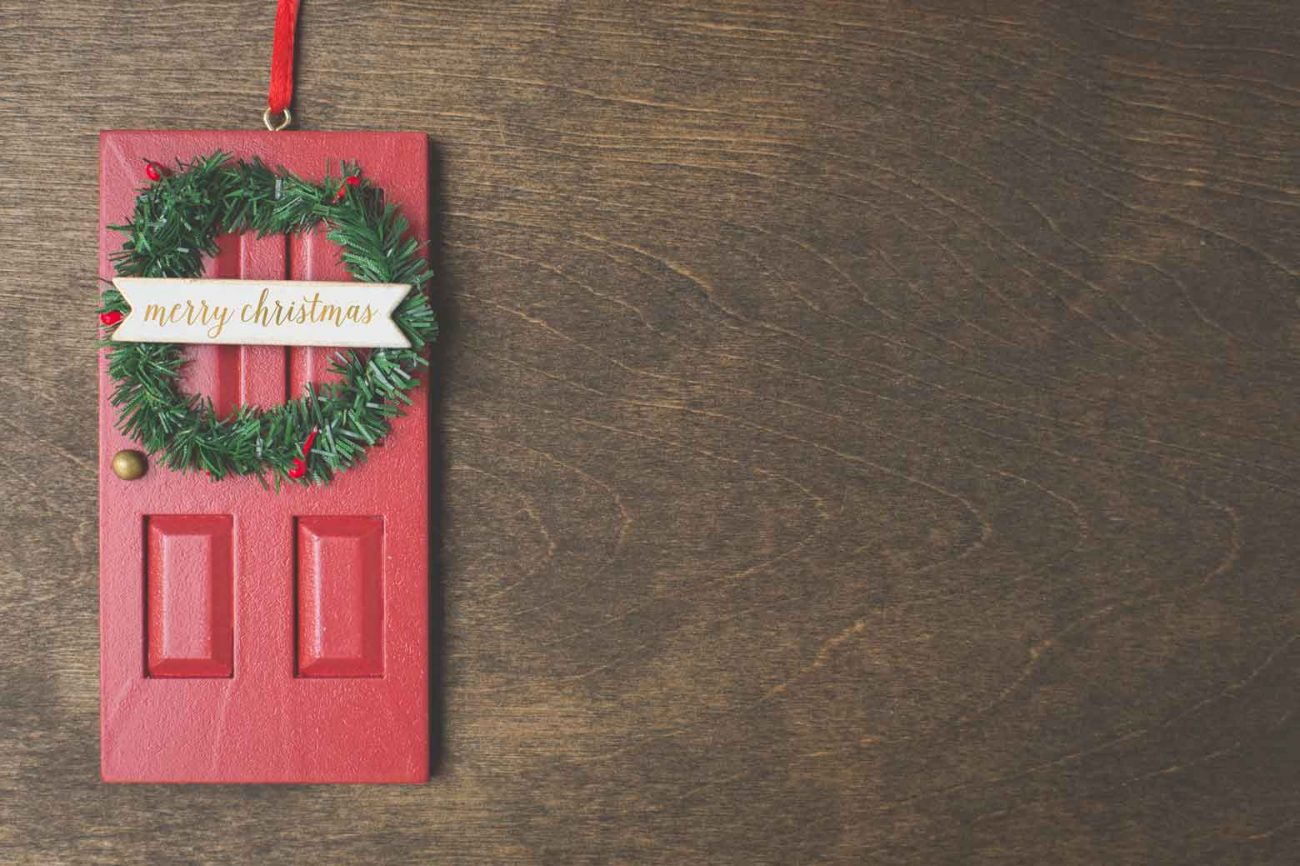 "Christmas makes people cheery" I heard the woman reply to her daughter that was scoffing about the fact that Target had dropped in their holiday displays promptly after Halloween. She's right. I feel all cheery inside. I start salivating thinking about holiday food traditions and get oddly excited about after-dinner naps. But we need to remember, the holidays aren't cheery for everyone. Perhaps someone close to you has recently been through a divorce and as per the courts is spending her first holiday away from her children. Or you might have a friend who has recently lost a spouse unexpectedly. There are ways to remedy their sad feelings without asking them to put on a fake, happy smile.
I read once that the feelings of nostalgia that come on, specifically in the holiday season, can be both good and bad for our psyche. There was one year we invited a young mother and her three children who had fled the abusive father. We started sharing stories about Christmas and grumbling about who would get the turkey leg when the youngest girl leaned over to me and said, "I don't like Christmas. That's when my father threw me out a window." And he indeed had. A window on the third floor, and she survived. That was the year I realized the holidays were not just for cheer and good food and silly games. The holidays can serve a greater purpose if you open yourself up to being a part of something bigger.
Growing up, I cannot remember a single year when we did not host someone who was not a relative for Thanksgiving or Christmas. German friends brought spaetzle, a young Austrian au pair spoke about her boyfriend a little too much, and one year I even announced that I was bringing a homeless man I met in the city to dine with us.
The holidays can serve a greater purpose if you open yourself up to being a part of something bigger.
As I grew and watched my family invite these people into our homes, I realized they were all just normal people…but what many would call vagabonds, ruffians, the lost. To me, they were friends. People to share stories with, to learn from, to share laughter with. This is the magic of the holidays. This is where cheer can serve a greater purpose. I've said a lot to set this up, but wanted you to know the reason behind my "rule book for the holidays." As I grew up and became an adult myself, hosting my own "Friendsgiving" meals and making my own turkeys, I found myself employing the same tactics as my family did to bring those with no family or friends to dine with us and share in our cheer.
To host your own holiday meal, or party, follow these steps below, and the lonely, lost, and wandering will surely feel at home with you…
1. Look up.
In this age we are all so glued to our phones that we don't recognize the loneliness around us. New neighbors? Invite them. Co-worker who avoids the "what are you doing for the holidays?" conversations? Invite her. A friend who has recently lost a spouse, especially her. Random homeless guy? Why not? (But do make sure everyone in your home agrees and feels safe). And I know I bad-mouthed our phones, but you'd also notice in your daily scroll through Facebook there's someone out there subtly dropping hints that they're lonely this holiday season. Invite them too.
2. Don't stress.
When I share with some of my friends that I invite strangers or acquaintances into my home for "family" events like these, some get overwhelmed at the thought of having to entertain these people they barely know. Here's a secret: if you stop looking at it like entertaining, and more like hosting a long-lost friend…it'll go far better for you. A lot of your lonely friends and co-workers merely just want to feel seen and included. No fancy meal required. Everyone who comes to our home quickly realizes they can find their own drink and take a nap on the couch alongside the children. If all else fails and you're way too overwhelmed, order in! Some grocery stores and markets offer order ahead meals for the holidays. Take the stress off of the food and focus on the people.
As I grew and watched my family invite these people into our homes, people many would call vagabonds, ruffians, the lost…To me, they were friends.
3. Be aware.
Remember I mentioned the little girl sharing why she hated Christmas? I'm sure you all read that in shock, and that's how I felt too, but there was no way of knowing. If you're inviting a guest you know has recently lost a loved one, or experienced abuse, prep your spouse and your children. No need to make a big fuss over the person, or their situation, but far better to not specifically bring it up. Also in this step, I should add, being aware also means paying attention when your neighbor comes running in the house screaming. It could be something serious, or it could just be that she accidentally got out of the car with it in gear and it rolled backwards straight across the street and into the other neighbor's living room. No joke. It's the story we share every year now.
4. Be yourself.
Holiday hosting doesn't have to feel like a Hallmark movie. Your crazy uncle will probably still show up drunk and your brother will likely say something inappropriate to upset his girlfriend. Children will break things and the stuffing will get burnt, but this is the beauty of inviting people into our homes. To see we're just like them. And while they may be in the midst of a hard season, feeling lonely and confused, we've all been there too. Being yourself, sharing your stories, showing visitors your secret hideaway when all the extroverts get to be too much is all a part of loving people at the holidays.
5. Leave the room.
Allow those whom you invite in to have the space that they need. The mother who was fleeing the abusive relationship? She broke down in tears and fell asleep exhausted in my mother's arms as we made beds for her children that night. The homeless man? He was also subsequently invited to my Christmas white elephant gift exchange and the things he chose? A silly gas mask we found at a thrift store. Not for the gas mask, but for the bag it came in. It would come in handy carrying food he found in the garbage cans outside. You never know what people are going through (even if you think you do). You never know what emotions the holidays will bring up, but sometimes it's just good to be there. To let people feel and do that in a safe place like your home.
I could provide many more tips, but I believe it's best to give you the starters and let you create your own style of holiday hosting. It doesn't have to be scary or intimidating. It's just an opportunity to get to know someone's story, to remind that strong woman who she really is, and to face all of it with a little grit and a little grace.
—
You'll also like Stop Look and Listen to People Passing By, How to Make Relationships More Important in Your Life, How to Enjoy the Holidays, When Heartbreak Tries to Steal Your Joy, 7 Organizations to Support (That Might Help You Complete Your Gift List), and 9 Ways to Give the Gift of Experiences to Your Kids
#gritandgracelife