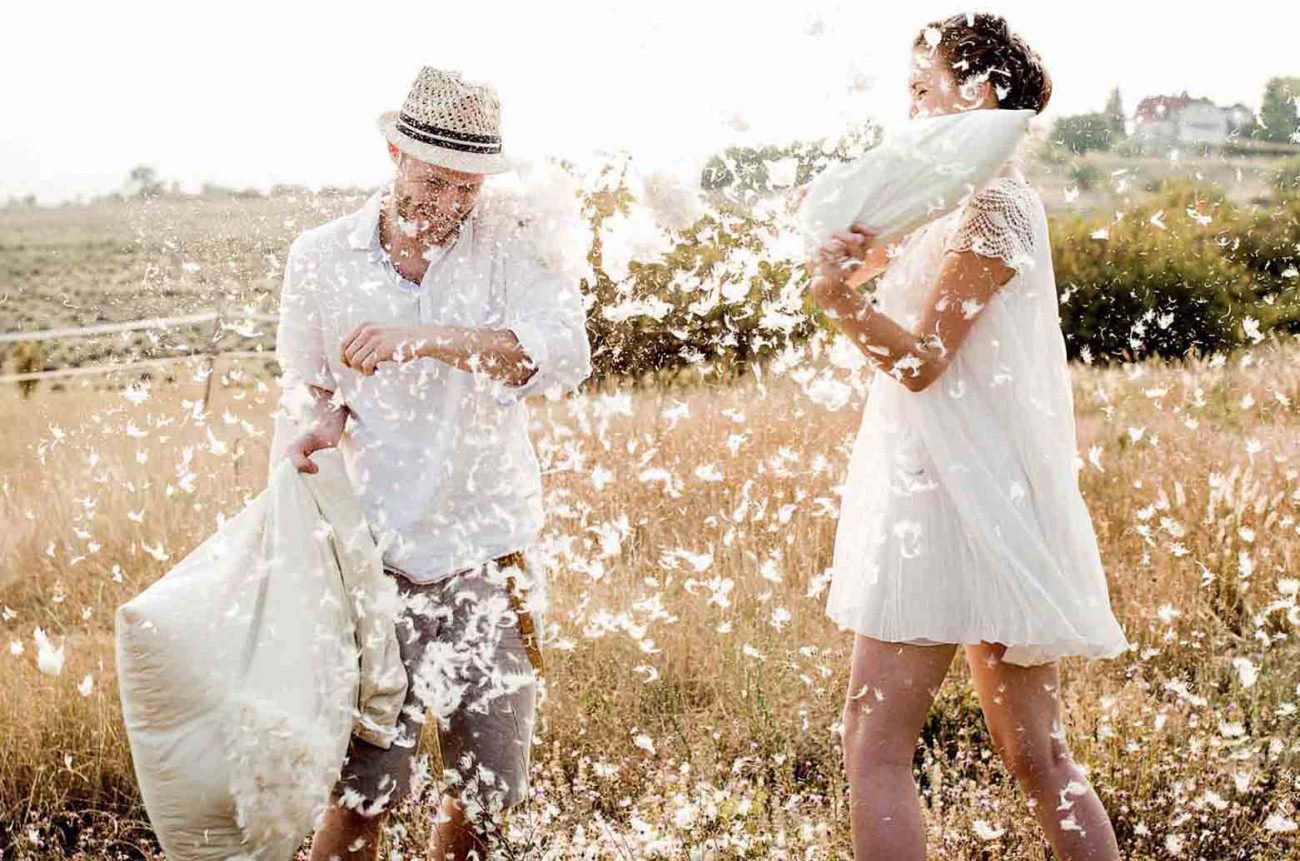 Not that long ago, I was a silly, young girl, head over heels for a boy I just met. Not long ago, that boy was a breath of fresh air to a girl who'd sworn off dating for a while. Not long after that, the boy and girl decided they'd get married. And buy a house. And have kids. And never sleep again.
Really, eight and a half years (since we met) isn't long in the grand scheme of things. But it feels like an eternity sometimes, when I think of what's happened since then. When I think of the places we've traveled, jobs we've had, people we've grown closer to or drifted apart from—it feels like a lifetime already lived. There's so much water under that bridge that we'll have to raise it for anything else to happen.
But every now and then, there are glimpses of the silly, young girl and the boy who was a breath of fresh air. For instance, last week, Hubby and I had a lovely date night planned: going to a nice restaurant in the neighboring city where Hubby attended college and then going to a concert. Long (frustrating) story short, dinner at the nice restaurant didn't work out, and we were a little too pressed for time to try and make new plans. We ended up at a pizza and beer joint, where we ordered dinner by the slice at a counter, and ate in a dirty booth.
Not that I have anything against pizza and beer (I love it! Promise!), but it wasn't what we had in mind. We were dressed up and ready for a fancy meal. But you know what? We had a great time. We had been to that pizza joint a hundred times when we were dating, with or without friends, and it was a fun little throwback to our younger, freer selves.
You know what else? After a couple of hours of music and dancing, before heading back home to responsibilities and paying the babysitter, we visited the location of our first "hang out." (I'm hesitant to even call it a date.) We ended up right there in another dirty booth, at the Jimmy John's on the edge of his college campus, eating Gargantuans just like the old days. We giggled and flirted and touched our feet under the table, with butterflies in our tummies, remembering who we had been eight and a half years ago. We reminisced about those old times and talked about how we love where we are right now, even when it's hard.
I looked right across the table and into the eyes of the boy I loved. And I was thrilled to see that my husband looked just like him.
—
If you liked this post, read Romancing Your Man for more ideas on keeping your marriage fresh & fun; or This Old Couch: How Our Sofas Tell Our Marriage Story to reminisce on your love story!
#gritandgracelife