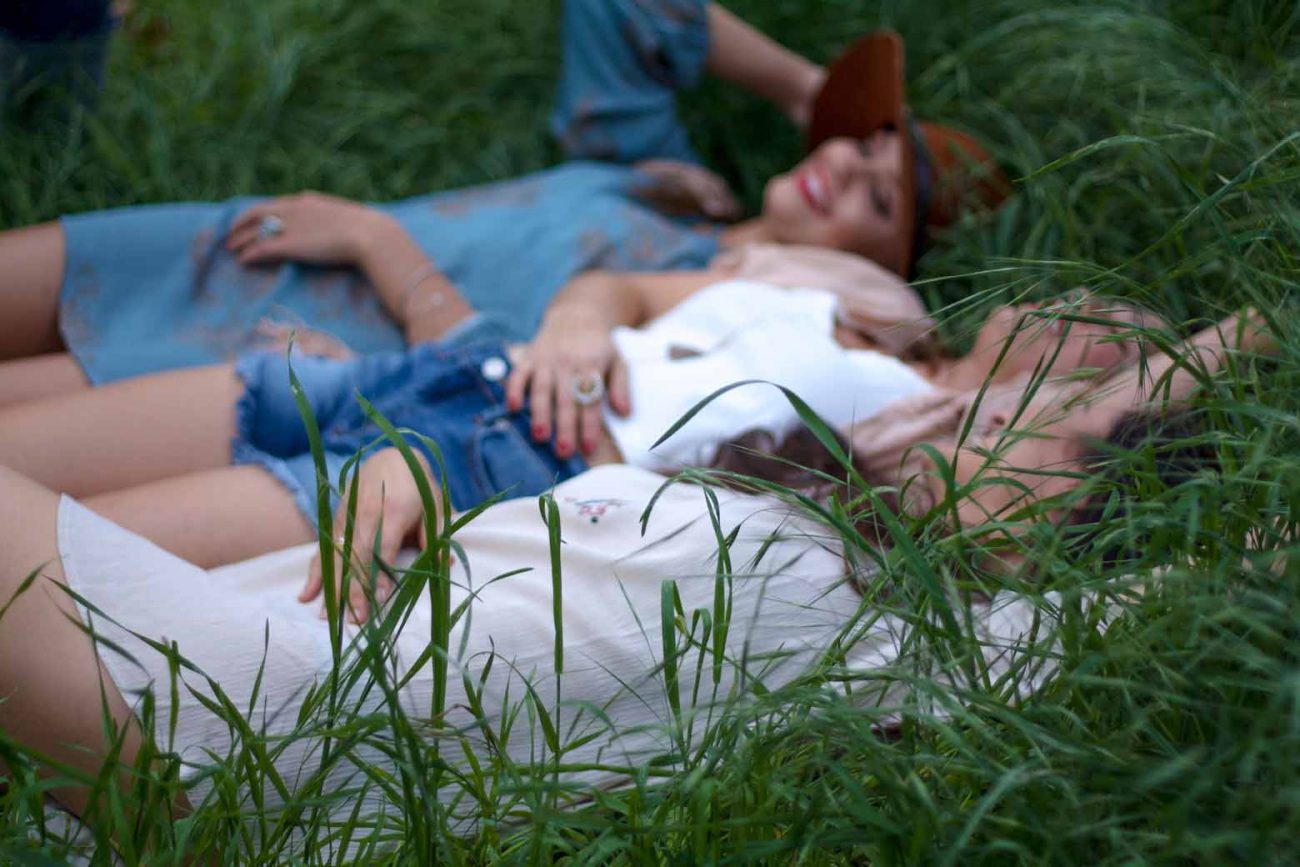 Girl time is a necessity. Whether you are married, dating, or single, spending time with your girlfriends is a must! Just like for men—spending time with their bros is a must. But, one thing that can be hard when planning a girl's night out is protecting your pocketbook. For me, this is important. So, with that in mind, check out the list below.
Here are 8 inexpensive girls' night out ideas:
1. Go watch the sunset and have a pot luck dinner—picnic style!
You can each bring a cooler with some treats and sit on a big blanket while you enjoy nature and catch up.
2. Go see a matinee movie!
I know this isn't at night, but you could see a movie you want to see at a lower cost. Some theaters offer discounted tickets on certain weeknights as well. Where I live, there are free Movie-on-the-Lawn events starting in the summer, so you can watch a movie projected on a screen in a public area!
3. Meet for appetizers or dessert and coffee instead of dinner!
Enjoy the atmosphere of going out without breaking the bank. Make it adventurous and find a new spot. Go Spanish tapas style by ordering a few menu items and share!
4. Window shop!
One of my friends and I meet at the mall and just browse stores together. We set up a budget and help each other stay accountable by not spending more than we want. It's a fun experience and you get some exercise by walking around. To mix it up, wander through a book store and people-watch.
5. Have a girls' night in!
Have each person bring a different board game and choose together which one you want to play. Or, find a new recipe and cook it together. You could also make it an arts and crafts night or a spa night!
6. Speaking of free—look for free events in your area!
Whether it be a concert or a night at a museum, you can search for free events in your area in an app or website like Eventbrite or check out community events on your city's website.
Here are 8 inexpensive girls' night out ideas!
7. Give back to your community!
One thing that does not cost a penny is community service. Get your girlfriends together and decide on an activity where you can donate your time. Whether it be a soup kitchen or visiting a local nursing home or animal shelter, it could be a bonding experience you share together as friends. Plus it always feels good to give back and help others!
8. Be active! 
Of course, be discerning about what activities you do at night. Wherever you go, make sure the area is well-lit. But, you could go walking on a trail or beach or go for a bicycle ride! One thing I used to do all the time is play tennis at night. It was a blast and a great time to be active since it's cooler at night.
I know that cutting costs and saving money can be difficult, but it also gives you an opportunity to be creative and do something non-traditional. Whether you end up using an idea on this list or come up with one on your own, the most important thing is being able to spend time together and get your much-needed girl time!
—
You'll also like 9 Qualities That Make a Great Friendship, In Need of Mom Friends? 7 Ways to Reach Out, Why You Want to Be a Bucket-Filler Kind of Friend, How to Make Relationships More Important in Your Life, Take a Moment to Stop and Listen, and Coffee & Conversation: How to Connect With a Friend
#gritandgracelife