(Listen to the audio version of this article here.)
Our daughter was away at college when our son graduated from high school. With a job lined up in Northern California, I drove him south across the Oregon border to help get him settled. On our last evening together, we went grocery shopping. Do you see how much it costs to eat in the manner to which you've become accustomed? But I don't say this out loud.
The next morning, I hugged him good-bye and then turned my car north. Melancholy rode with me in the passenger seat—past Shasta Lake and into the green mountains of Oregon.
From birth until they sprouted wings and cleared the runway, I enjoyed every chapter of our children's growing-up days. Even the teen years. Well… not every day of the teen years because there were those days when they weren't speaking to us. But the challenging seasons also held ridiculous amounts of fun.
Naturally, I Felt Like I Wasn't Done
I walked into our quiet home and down the hall to our son's room that stood empty except for the graduation gown hanging in the closet. I absentmindedly gathered a few items from elsewhere in the house. A plant for the top of the old trunk. A few books for the lonely shelves above his desk. A splash of throw pillows for the bed. With a fresh coat of paint and some new sheer curtains, we would have a second guest room.
From birth until they sprouted wings and cleared the runway, I enjoyed every chapter of our children's growing-up days.
The heart tug I felt wasn't so much about having an empty nest. It was about not being finished with what God commissioned me to do. Of all the things He entrusted to me, at the top of the list was my husband and our children. And I wasn't finished with the kids. I needed more time.
But wait… do you realize how ridiculous that sounds?
From my perspective now, what I would like to say to my younger-mom self is this: "It was never your job to complete the transformation of your children into who they were ultimately intended to be. That's God's job. And it takes a lifetime."
God Will Complete the Good Work
The Apostle Paul wrote a letter to believers in ancient Philippi: "…being confident of this, that he who began a good work in you will carry it on to completion until the day of Christ Jesus" (Philippians 1:6).
Do you hear that promise? No matter how many times we crash as moms, God is the one who began the good work in our children through us. And He is the one responsible for completing it. Our part as women is to love and nurture our kids, to teach them about Jesus and pray with them, to feed and clothe and set safe boundaries, to love their father if he's in the picture.
Motherhood: A High and Holy Calling
My kids are now married. And as much as I enjoyed each chapter of their growing-up years, this one is my all-time favorite. This adult-friendship stage. It's fun to watch them parent their kids (and dogs). It's enjoyable to sit long around a dinner table and have adult conversations with my brood, which now includes children-in-law. I don't see them very often because they live far away. But when we get together, we always pick up right where we left off.
My husband, Gary, died of cancer four years ago. When the kids were in town for their father's Celebration of Life service, they conspired together behind my back. Before heading home, my son and his wife took me to dinner. "Mom," they said (speaking for my daughter and son-in-law, as well), "we think you should take early retirement. We think you should keep blogging. And get back into speaking. And here's how you can do that."
Whereupon they presented three options that would allow me to retire early and write full-time. I never want to take for granted that I have children who believe in the beauty of my dreams.
Be encouraged, moms of toddling crumb-crunchers. Don't dismay, moms of kids who tell you about their science projects the night before they're due. Be reassured, moms of those teens who have mastered the eye roll quite well.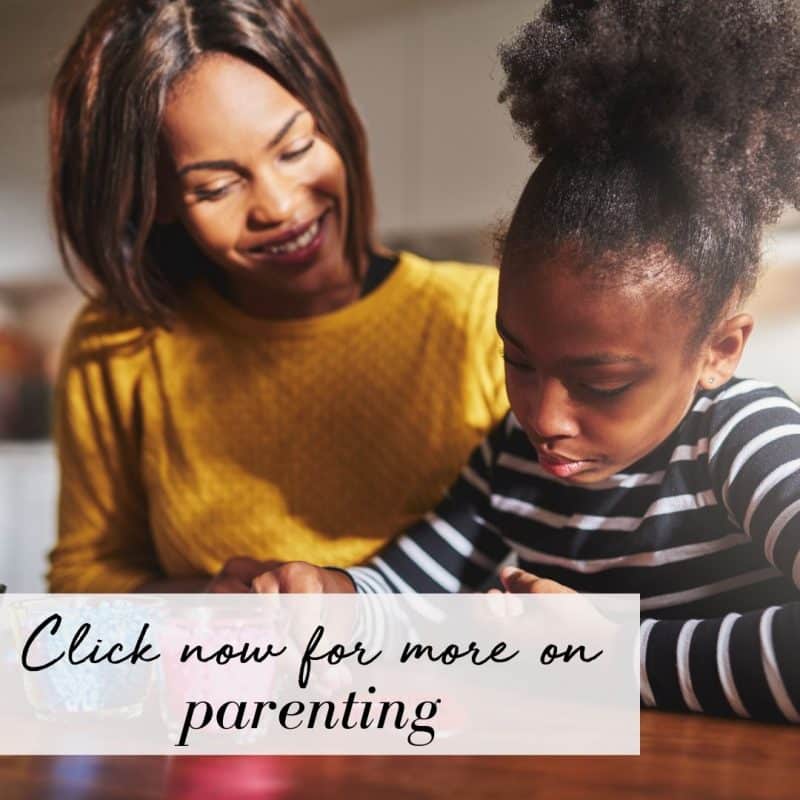 Crumbs and science projects and eye rolls will pass. But what we build into the lives of our kiddos—the bedtime stories, the camp-outs and theme parks and museum visits, the tree forts and Lego towers, the baking of cookies and cheering them on from the sidelines of soccer games and chess tournaments and violin recitals, the love and consistency and safe boundaries, the praying and eating dinners together and the conversations around those same dinner tables—these things will endure.
While we don't do the long hours, low pay, sleepless nights, and thankless tasks for a pay-off, the reward for me has been this: these children and their spouses have become adult friends. And these adult friends are rearing their kiddos to love Jesus.
These people dearly love me; they believe in my ministry vision and are part of my cheering section.
But most importantly, moms with children still at home, the reward is knowing we get to partner with the Creator of the universe as we consistently—not perfectly, but with grit and grace—follow Jesus in loving and nurturing and guiding our children. And God will complete the process.
—
Mamas, worried about raising responsible, smart, successful kids? You'll love this podcast episode from This Grit and Grace Life: How to Raise Responsible Kids: Tips for Every Age – 087