Grit and Grace Life is a community of women who have come together to share life lessons learned and wisdom gained. Our goal is to help women navigate each day, tackling all things big and small, knowing that as they do, they will discover their strength.
We are a collective–from all ages and stages–walking together and passing on our stories with the answers we've found through the joys and challenges of our lives. Here to provide hope and encouragement, with insight and real-life solutions valuable to every woman in every situation and every season.
Our faith is paramount to who we are and what we do. Our desire is to gently guide women to God, as He has gently guided us. We vulnerably share our deepest hurts that have found healing and hope through this relationship we hold dear.
Through our articles, videos, social media channels, and "This Grit and Grace Life" podcast, we offer you the encouragement you need to build strength in your own Grit and Grace Life.
We are glad you are here.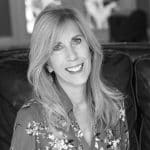 Several years ago, I found myself in the second chapter of the book of Titus. While it was a bit challenging to admit that I was now the older woman tasked to teach the younger, I realized life had taught me a lot.
I spent many years in Christian Music, serving as a personal manager, video producer, and record executive. I worked with musicians to build a cultural bridge that would offer faith to a society that desperately needed it, all the while learning a lot about human nature, hurt, and hope.
Although I had my own life experience to draw from, I knew others should share theirs too. So, in 2015, I began seeking strong women whose life made them understand the value of building relationships, nurturing children, pursuing careers, finding self-worth, and so much more. Ones who wanted to build a new bridge as I did.
We are a strong, diverse community of every stage and place in life. We share hearts and wisdom, laughter and laments, learning from one another how to tackle life using our greatest strengths, Grit and Grace.   Darlene Brock