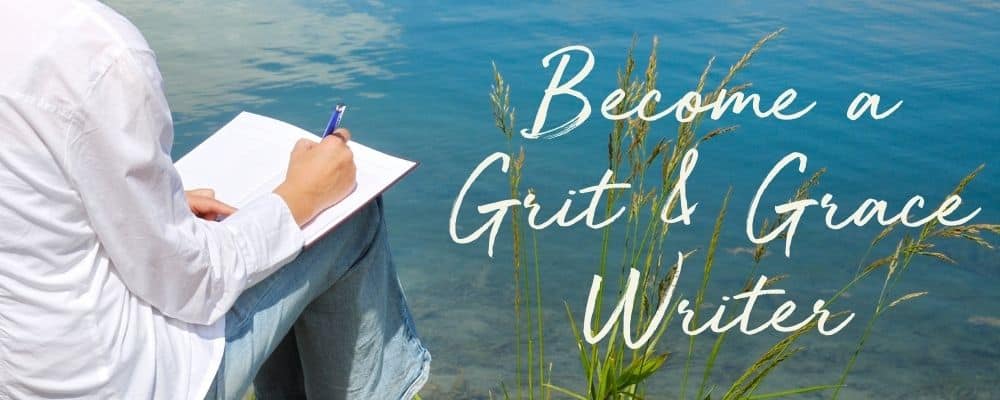 We're so glad you're interested in joining the Grit & Grace Life writing community! Outlined below is a brief description of each content category we offer, an explanation of the type of writers we're looking for, and guidelines for submissions. After you familiarize yourself with this information, click at the bottom to begin the process. We can't wait to hear from you!
Life & Culture – Help for women to navigate the external influences that impact our day-to-day existence, such as work-life balance, social issues, finances, current events, health, and trends
Relationships – How to achieve healthy relationships of all types and recognize ones which are not—from singlehood, dating, and marriage to friendship and family, honest guidance to help foster thriving connections with those in your life
Motherhood – Encouragement and information on successful motherhood—every age and every stage—offering practical advice, heartfelt and funny stories, and real life help for the tough stuff, from one mom to another
Purpose – The ways we can find meaning, fulfillment, and self-worth in all areas of our lives, through using our talents, passions, and careers to make a positive impact on the world around us
Faith – How we can walk through the ups and downs of this life anchored in a relationship with a personal God; finding, growing in, and clinging to the hope found only in Christ
What Makes a Grit & Grace Writer?
You are a woman who is a follower of Christ, believes that life requires equal parts grit and grace, and wants to encourage and uplift other women on their journeys.
You possess a passion for writing, can communicate well, and are able to connect with women of all ages and stages.
You desire to grow as a writer, creating thoughtful, well-written articles with engaging stories, practical advice, and research (when appropriate), avoiding faith clichés in an effort to reach the broadest audience.
You're willing to be authentic and vulnerable because you believe an honest conversation will lead the reader to trust you and hear your heart, even in the difficult subjects.
Above all else, you strive to frame all you do and say in grace: "Do not judge others, and you will not be judged. Do not condemn others, or it will all come back against you. Forgive others, and you will be forgiven. Give, and you will receive. Your gift will return to you in full—pressed down, shaken together to make room for more, running over, and poured into your lap. The amount you give will determine the amount you get back" (Luke 6:37-38, NLT).
Guidelines for Submissions
We offer two writing commitments: Team writers (upon acceptance) commit to submission of one article per month and participation in Zoom meetings. Guest writers' articles subject to individual acceptance.
Articles submitted should be original to Grit and Grace Life (personal blog exception, subject to approval) with a word count between 850 and 2500.
As a non-profit entity, article contributions to Grit and Grace Life are unpaid. What you will gain is writing recognition for a feature on our site as well as presence in social media. Team Writers also gain ongoing guidance and assistance from our editorial team and involvement in our supportive community of writers.
Sponsored Content is offered. Click HERE to learn more about our advertising opportunities.
Upon submission, you agree to "The Grit and Grace Project Terms of Agreement" (refer to this when you apply below).