Hey sister, have you ever noticed that when everything else feels out of your control and hard to handle, you can find a sense of power and joy in deciding to change something? I've always joked that when a woman feels the need to make a change in her life, she has four options: her living room furniture, her purse, her shoes, or her hair. I've witnessed it many times in my career as a hairstylist—when a woman experiences major life disturbances or gets antsy with life in general, the quickest solution is to get bangs, chop it off, or switch up the color. Coco Chanel said this: "A woman who cuts her hair is about to change her life."
Ah yes, we love those moments when have the sense of control to alter our lives in a dramatic way … but what about when that change is unwelcome? What about those moments when your "normal" is rearranged without your permission?
It's a Back-and-Forth Struggle
I don't know about you, but this whole coronavirus pandemic completely turned my world upside down and I wasn't ready for it. If you had told me in January that I would be forced to shut down my salon for six weeks and my kids would finish their school year at home, I would've laughed in your face—ya, right!
This abrupt change shoved me quickly into a dark struggle. By the end of the first week of the shelter-in-place order, my poor kids witnessed an ugly emotional break down, one that involved me violently throwing a chair down, grabbing the car keys, and storming out the door to take a drive…ya, not my best moment. I vacillated between manic "git-er-done" bursts of energy to do household projects and exercise to becoming a depressed lump on the couch for hours. There was also the internal struggle of resenting my husband for still being able to work his "essential job" while I had to stay home. Then again, I was so grateful he could still financially provide and then I would start to feel guilty for resenting him.
One day I would watch the news and be almost paralyzed with fear, and the next I would sink my teeth into my faith and be determined not to live in fear. And so, round and round and round I would go. Always spinning but only getting deeper into a dizzying frustration. I know I'm not the only one. I may not have been able to physically see my clients, but I've had enough conversations with them lately to know many of us have struggled immensely with all this.
Our New Normal Isn't Really Normal at All
A new survey finds nearly half of American adults feel the coronavirus pandemic is affecting their mental health. 19% say it had a "major impact."
Moms are crippled under the stress of being with their kids and husband 24/7, carrying the weight of regular household chores, navigating online schooling, and, for some, also attempting work from home. That's not normal.
Teachers trying to finish the last quarter of school online. Reaching out to students and attempting to connect and teach via Zoom or other methods. Double stress if you're a mom and a teacher. Trying to be both is like jumping rope—double dutch. With your kids. While you also keep the ropes going the right pace. That's not normal.
For those considered essential and working the frontlines—from doctors and nurses to factory and grocery store employees, thankful to work and help get us all through this pandemic, yet living with the underlying fear of not only getting sick yourself but potentially bringing the virus home to your loved ones. That's not normal.
And what about all the ways that this has changed our social lives? Being stuck in our homes, too afraid to venture out. And even when we do, we need to wear a mask and wash our hands 20,000 times. Let alone stay out of everyone's six-foot bubble of safety. This has completely changed how we worship together at church and has limited our freedom at the gym, salon, sporting events, and concerts. Y'all, that's not normal.
I mean, let's be real—if 2020 were a haircut, it'd be like the cruel prank of your roommate sneaking in while you are sleeping and not only shaving part of your hair off, but one of your eyebrows too. Ooof, coronavirus did that to us. Barged right into our lives and shaved off everything we consider "normal" and left us hiding in our homes, waiting for it to go away so we can get back to normal. But that's the real question, isn't it? Will we ever get back to life B.C. (before coronavirus)?
That question comes out with a quiver and a squeak from the depths of my soul: can we go back to normal or has COVID-19 forever changed how we go through life?
The scary answer is…we don't know.
As I did research and looked for the answer, it did not take much digging to discover many varied opinions, projections, and predictions, but nothing is for sure. Sigh and big, dramatic eye roll.
So, while I cannot give you a road map back to our Old Normal, I'd like to invite you to enter into a journey of accepting the new, whatever that may be. Below are a few things that are helping me get through each day.
1. Identify the hard feelings and process them.
Give yourself a lot of grace as you process your feelings and ultimately release them. It took me awhile, but I had to identify that the main thing I was struggling with was grief. I was mourning the loss of my purpose and passion in my career as well as the bitter sadness over the loss of everyday normal life. Grief is a natural response to any loss, but unprocessed or unreleased grief can create multiple symptoms and struggles including depression, anxiety, physical ailments, and pain.
Sister, what are the hard emotions you are trying to hold back? Grief, anger, fear, resentment, guilt?
Sit on it and work through it. I promise it's worth it! Ugly cry—like, a big 'ol snot bubble and a pile of Kleenex type of cry. Call a friend—be gut-wrenchingly honest. Read articles that bring more understanding and help. Eat some chocolate. Find a Bible verse that brings comfort. Listen to a song that brings you peace. Do what you need to in order to allow an emotional release. This is hard—it's OK to not be OK.
2. Accept and adapt.
Let's get this straight: acceptance does not equate to happiness. Rather, acceptance is the stage where we can make a conscious decision to move on and work towards a feeling of embracing a new normal. First, acceptance means focusing on what is still normal, like waking up every day with breath in my lungs. Seeing the faces of those I love. The fact that God still loves me, is with me, and His Word still bring me peace. The reality that every day brings an opportunity to love and encourage someone else, even though it looks and feels different.
Acceptance tells me that even though my purpose may have been put on pause or completely rearranged during the pandemic, I am still called to shine His light and love into this dark world and it's lived out by simply loving the one right in front of me.
Since I'm always completely honest with you, let me tell ya, I hate change. I don't even like the word because it immediately causes me to stubbornly dig my heels in with resistance and bitterness. Another word and mindset I can more easily accept is "adapt," a verb, meaning to adjust to a different situation or condition. Where change feels forced, adapting feels like I have more control.
So, repeat after me: " I can choose to adapt to the new normal with little shifts in my thoughts."
How to Apply These Concepts Practically
Here's how this plays out currently. When I get back to work in the salon, I can be bitter about breathing hot breath in a mask all day, or I can shift into a place of gratefulness and focus on the person in my chair. When I am sad that my kids were robbed of their normal end-of-school-year experience, I can shift my thoughts towards the moments when I saw them have more time and freedom to explore the things they love. I saw my daughter flourish in discovering her creative side, including word art, painting, and photography. I saw my son do technology research and continue to get wiser beyond his years in all things phone or computer related.
A date night with my husband was loading up in the truck (scrubby clothes and no makeup) to order in the drive-thru, then parking and eating our cheeseburgers in the vehicle. He even elbowed me and accidentally dumped my supper in my lap! I can stay grumpy, or I can shift into laughter, scoop up a bite straight from my shirt and into my mouth, and embrace the moment with joy and gratitude to just get out of the house for a kid-free moment with him.
You see, acceptance occurs when a person stops looking towards the past and focuses on the future, making small adaptations along the way.
I Want to Be Ready for the New Thing
A quote from the book Way of the Peaceful Warrior reads, "The secret of change is to focus all of your energy, not on fighting the old, but on building the new." Put that together with what God tells us through His prophet Isaiah: "Remember not the former things, nor consider the things of old. Behold, I am doing a new thing; now it springs forth, do you not perceive it? I will make a way in the wilderness and rivers in the desert" (Isaiah 43:18-19).
I don't know about you, but I don't want to stay so stuck in bitterness or a longing for the life B.C. that I end up missing all the new things God wants to teach and show me in this new season. It may feel like the wilderness as we reopen the country and integrate back into life, but when God says He will do a new thing and make a way through it? I want to be all in, face towards Him and arms stretched out wide, ready for whatever He may have in store for me, my family, my church, my community, and my business!
What's the only solid thing in our future? The hope of eternal life with Jesus! That someday we will reside with Him in a place of no more sorrow, pain, or suffering. But until then, dear friends, we can focus on the fact that this, too, shall pass. (It may pass like a kidney stone, but God help us, it will pass!) We will get through this difficult time and move on with our lives—hopefully stronger and with more grit and grace for ourselves and each other. Chin up, sweet friend. Let's move forward together.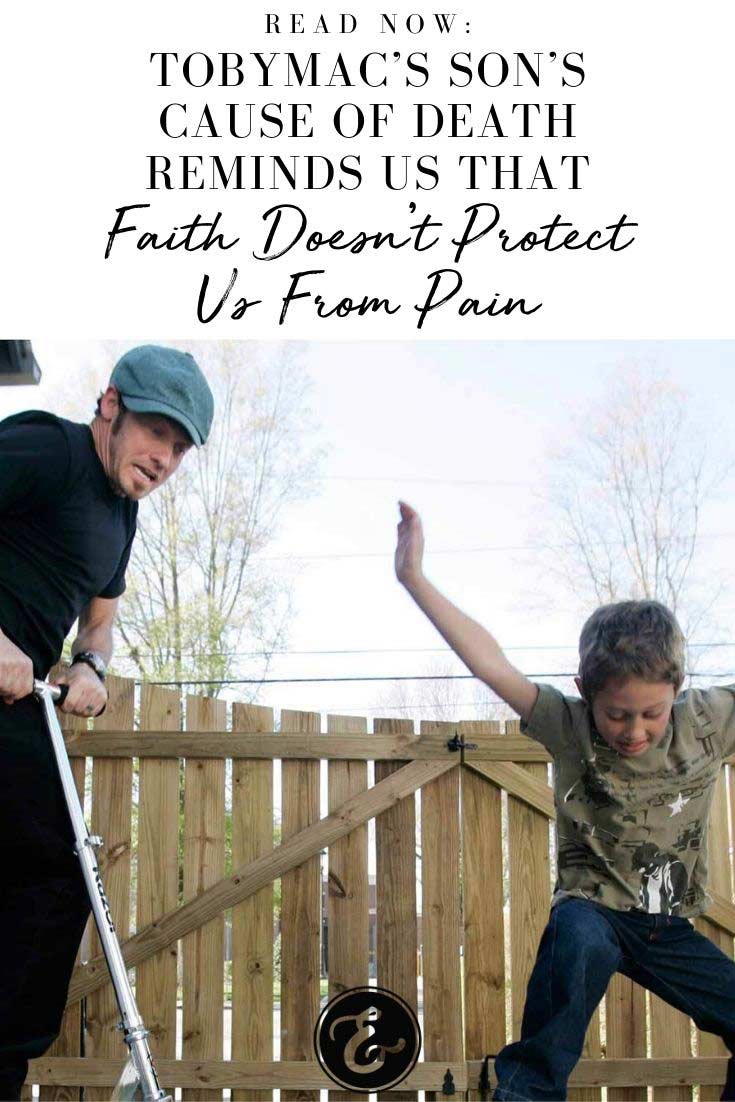 —
For more encouragement when life throws an unexpected curve ball, check out:
When Life Gives You a New Normal
The Key to Contentment in a Discontent World
Ask Dr. Zoe – How Do I Break Free From Codependency?
When Hope is Your Bravest Choice
2 Ways to Break Free From Self-Sabotage
When You Go "All in" on the Life Hand You've Been Dealt
Don't miss these popular articles:
Discovering Your Child's Talents
This Is How to Avoid Stagnation and Get More out of Life
You Don't Have to Be Strong All by Yourself
7 Easy Swaps to Make Your Meals Clean and Healthy
Humanity Comes Alive When Disaster Strikes
Ask Dr. Zoe – I've Grown Up, Should I Apologize for My Immature Past?
#gritandgracelife
You'll love this podcast episode from This Grit and Grace Life: Battling Depression? Find the Gift in the Darkness With Melissa Maimone – 133!
You'll also like this one: How to Get Over the Pandemic That's Not Over – 139