Honor is the respect, trust, and confidence given to a person, earned by the character exhibited through the life they lived—the outgrowth of living a life of grace. Not easily gained nor easily bestowed.
There is one lady that exhibited these qualities in life, one that holds a place of honor in every Christmas Nativity. Sitting calmly aside an infant in a manger placed in a stable filled with animals, I'm not really sure today's depiction is realistic. If you had birthed a baby in essentially a barn, amidst straw and animals, you probably would not be perfectly coiffed. Joyous but weary, not only from the long trip you made nine months pregnant abreast a donkey, but also suffering through a natural birth with no epidural. I believe disheveled and spent would be a bit more accurate.
Yet Mary, the mother of Jesus, personifies a gracious woman. If we take the time to not just pass by the Nativity but peer into the pages that are written with her often mentioned, we find a much more complex life. She lived a life with challenges, without all of the answers, and like the rest of us: one day at a time. It was how she handled the circumstances she faced that exemplifies why she is and should be honored.
I want to give you a little backstory on this female whose image has probably been depicted more than any other in history. A distant view would make one think there was very little we women could relate to. This is absolutely not true.
Who Was Mary?
You may know that Mary lived in Nazareth of Galilee, but did you know that this small town was considered "the other side of the tracks?" When Nathanael of Cana, (an important man of the times) said of Jesus "what good can come out of Galilee?" it's because the people that lived there were looked down upon. There was little value placed upon who they were or what they did. They were considered unimportant and easily dismissed.
She also was a peasant girl. Possessing very little, she worked hard for what she did have, living a life without luxury or convenience. Nothing grand about this lady; hers was a simple life living day to day to make ends meet. When she was chosen to bear the Son of God it was not because of what she could give him. But she was chosen for a reason, she would give her son the most important thing in life, her willing heart.
What makes her a lady of honor and sets her apart is the way she conducted her life. Stop to ponder that through all of human history this was the young lady that God chose to bear His Child. Mary was His choice. We do a disservice if we discount that truth. She was a lady like us, but she, throughout her life, showed the character that I believe warranted that choice.
A Life-Changing Announcement
The first glimpse into the nature of this lady was demonstrated when she received the initial announcement of Christ's birth. Imagine being a young teen approached by an angel who tells you you're going to have a baby, not just any baby—but God's? She had been raised caring for animals in an era that sex education wasn't necessary, it was simply a fact of life. What she was being told by someone she had never met before was not biologically possible.
"In the sixth month the angel Gabriel was sent from God to a city of Galilee named Nazareth, to a virgin betrothed to a man whose name was Joseph, of the house of David. And the virgin's name was Mary.
And he came to her and said, 'Greetings, O favored one, the Lord is with you!' But she was greatly troubled at the saying, and tried to discern what sort of greeting this might be.
And the angel said to her, 'Do not be afraid, Mary, for you have found favor with God. And behold, you will conceive in your womb and bear a son, and you shall call his name Jesus. He will be great and will be called the Son of the Most High. And the Lord God will give to him the throne of his father David, and he will reign over the house of Jacob forever, and of his kingdom there will be no end.'" Luke 1:26-33
All right, stop the clocks! First, an angel shows up to talk to you and tells you you've found favor so don't be afraid. I don't think I'd merely be troubled, it would be more likely that I'd be running out the door with a "who is this crazy guy?" coming out of my mouth! But this young lady stayed, giving the time it would take to discern what sort of greeting she had just received and why. Talk about grace!
Then he repeated that she had found favor with God. This must have been an important point. Who wouldn't want favor with God? She was to become pregnant with the Son of the Most High that would rule forever. Sounds like a lofty and noble honor bestowed upon this girl. It was. The Bible does state she was blessed among women, but this blessing did not come without a price.
Pregnant with the Savior
Let's look into her place in life, being pregnant in her time, within her culture, when not even married. She was betrothed to a man named Joseph. This meant her family and his had made an agreement, or a contract, that these two were going to wed. She would marry him as a virgin, not having been with another man. The families most likely exchanged gifts and were in the waiting period looking forward to the day they were to be joined.
How was she going to explain this to her friends, her family, Joseph's family, and Joseph, the man she was supposed to marry? She had every reason to believe at that moment that all would shun her. The community would disdain her, her family would turn their backs and the man she was to marry would walk away leaving this child to be raised fatherless. There was even more at stake than a ruined reputation: The culture of the day allowed the stoning of unwed mothers. She would not only lose her reputation, but she could potentially lose her life.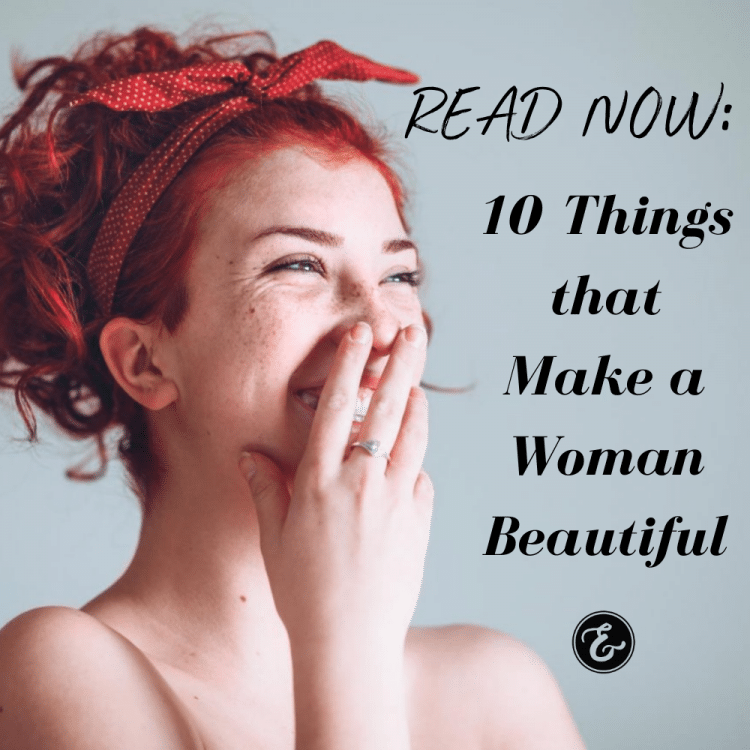 Yet the angel, Gabriel, told her she had found favor. I think it serves us well to realize that difficult life events viewed only from the side of the difficulties don't give the entire story. We must always understand that in all things there is a purpose; we must be confident there is always hope even when we can't see it.
It would not have been from the view of the peaceful Nativity that Mary lived for the next several months. I feel pretty confident that as her pregnancy became apparent, there were ladies looking down upon her and talking behind her back. Even as we find later in the account that Joseph was a kind man, she faced his understandable removal from their arrangement.
He first committed to quietly walk away from the betrothal to then be told by God there was another side of the story. Believing, he became her husband after the birth of Christ and cared for this baby, as a father should. There would be no stretch of the imagination to think she would have dealt with the scorn in her community no matter what Joseph or others who loved her said.
A Woman of Faith and Honor
In a complete contradiction to human understanding, she found herself in a place of honor. I believe this was given to her because she believed and she was willing. Her next response did not consider the what-ifs, did not react to the tongue-waggers of the neighborhood, but was led by a pure faith in the God she served. Augustine once said of this lady, "Mary first conceived Christ in her heart by faith before she conceived in the womb."
"And Mary said to the angel, 'How will this be, since I am a virgin?' And the angel answered her, 'The Holy Spirit will come upon you, and the power of the Most High will overshadow you; therefore the child to be born will be called holy—the Son of God. And behold, your relative Elizabeth in her old age has also conceived a son, and this is the sixth month with her who was called barren. For nothing will be impossible with God.'
And Mary said, "Behold, I am the servant of the Lord; let it be to me according to your word.' And the angel departed from her." Luke 1:34-38
Mary was not without some common sense here. The obvious question: but I'm a virgin! The explanation he gave was perhaps a bit difficult to comprehend, but I love that he followed up with a touch of relatable. He told her something that was until that time unknown: Her relative Elizabeth was going to have a baby.
The family knew well that Elizabeth and Zechariah wanted children but could not have them. They were well advanced in age at this point in the story and never would. This was a game-changer. What a perfect stepping stone to expand one's faith, finding out that God had already done the impossible.
Mary ended this conversation well. She said, I'm all in. She didn't say perhaps I'm kind of onboard. She didn't state that there were contingencies to be met for her to be comfortable before she agreed. This lady said, "Behold, I am the servant of the Lord; let it be to me according to your word" (Luke 1:38).
This meant she accepted as truth what she had just been told. She was agreeing to take the road ahead even knowing its potential difficulty. This amazing young lady agreed to willingly live through all that was asked of her. Truly Mary, the mother of Christ, was a lady of honor—one we would do well to learn from, a great example to us all.
(Original artwork by Simon Dewey.)
—
If you're curious to learn more about who God is, start here: Grit and Grace, but What About God? – 105.