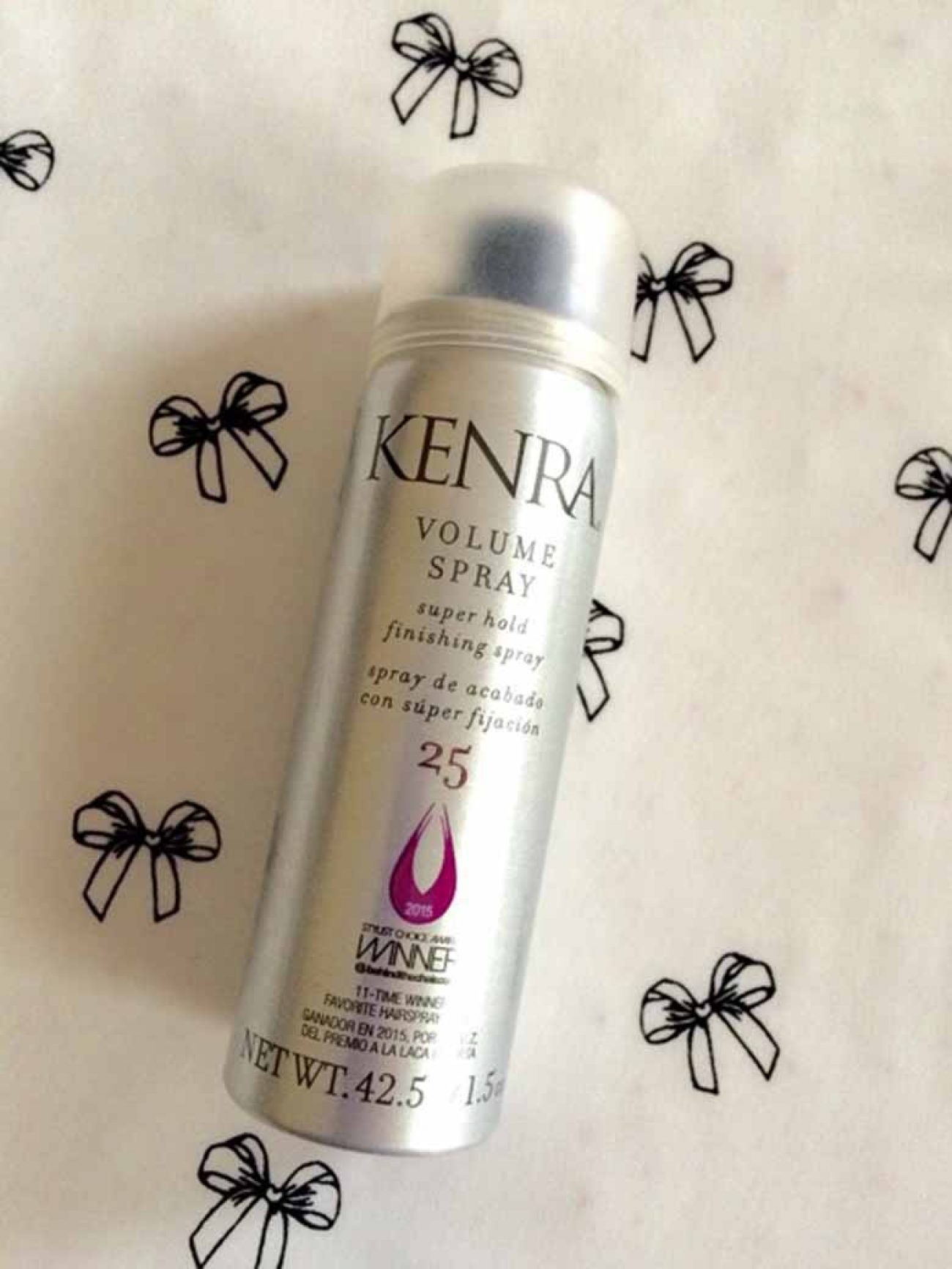 I've tried it all, it seems. I love makeup and "girly stuff"! I'll be sharing my product reviews for you and would love your feedback on what I should try, too!
Today I'm looking at Kenra 25 Volume Spray/Super Hold Finishing Spray.
This is an award-winning hairspray that I had not heard of until about a year ago. Of course I HAD to try it, and buzzed over to Ulta to pick it up. I have fine hair, and am always on the hunt for a great volumizing hairspray. My long running current spray is Big & Sexy Spray and Play Harder. That is what I'll be comparing this to while I try it.
Side note: The deal with volumizing products is that they often have alcohol in them which can be very drying. This is not a perk for fine hair. I use a lot of volumizing products, and so I counter them with oil products at night when I go to bed.
Ok—back to Kenra 25 Hairspray. Kenra utilizes a number system, indicating hold, on their product line. Kenra 25 is close to the top of their hold index. Their claim is Kenra 25 should hold 120 hours… but, I think that might be overreaching a bit.
This hairspray works great when you spray it at the roots of your hair after lightly teasing to build volume. It's also considered to be a hairspray that you can spray on and then still have a workable fix to continue styling instead of freezing it into place. I guess that means you won't have "helmet hair".
It doesn't flake after drying either, and it is fast-drying. The scent of the spray isn't overpowering, and it doesn't linger. I bought the trial size version, but I will definitely be purchasing this in the full size version for my personal arsenal. I found that it did have great volumizing and hold for my hair.
I highly recommend Kenra 25! I liked this so much that I will also be trying Kenra 26, because they say it is humidity resistant. I live in the south, and if that is a fact… I may have found my new #1 "go to" hairspray!
—
Read more of Linda's reviews here!
#gritandgracelife