I was still reeling from the shock and pain of breaking up with my boyfriend of 5+ years just minutes before. He was my first love, and I loved him with everything I had… I was sitting in the car with one of my best friends, "D and I are done. We have to go out tonight. I can't think about this." Going out in Austin, Texas typically means going to 6thstreet. A row of bars, clubs, and debauchery that goes on into the morning. I think this is where my shame stems from… I wanted to go out and get drunk. I wanted to forget. And not face the pain that I knew was coming. I got more than I asked for.
I remember going to the first bar and having one drink. I remember walking into a second bar… having another… I don't know what happened after that. The next thing I remember is waking up to someone having sex with me… while I was unconscious. I knew him. He wasn't my friend per se, but he was in my group of friends. I half awoke and looked at him. "What are you doing?… Get off of me…"
He got up and walked away. I drifted back into unconsciousness. I woke up in the morning, naked. Hoping it was a dream. It wasn't. I found my jumpsuit on the floor and wondered how he got it off since it was one-piece, head to toe. I went into the bathroom and stared at myself in the mirror in shock. I felt dirty and ashamed. I sat and cried in an empty bathtub. It felt like I was there for hours, but I can't really remember… I'd tried for years to block the memory from my brain. I knew the house I was in. I had been there before. I called my cousin to come get me. We went to brunch with her friends; I didn't say a word. Then I drove back to Dallas where I lived. I tried to process what happened during my three-hour drive home. Losing the love of my life and then being raped… all within the same 24 hours.
When I got home, it was around 6 pm. Again I cried, and then I slept, completely exhausted from the trauma. I woke up around 11 pm and called one of my best friends, who is a nurse, to ask her what to do, but she didn't answer the phone. I knew from watching Law and Order SVU, my former favorite TV show, that you shouldn't shower and should go get a rape kit at the hospital.
I called my now ex-boyfriend's sister as I drove to the hospital. I think she came. I can't remember. The whole night is a blur. I went into the hospital and told them I had been raped. I had to fill out novels worth of paperwork. I talked to police officers. Counselors. Rape crisis counselors. DARCEE (Dallas Rape Crisis Center) representatives. Nurses. Doctors. Legal people trying to get me to press charges, probably others…
The Pain Was Buried Deep in My Soul
Finally, the rape kit. I was tested for traces of drugs in my system. STDs. Pills. Shots. They kept my clothes for DNA evidence. I didn't leave the hospital until after 5 am. I didn't want to see the results other than wanting confirmation of what I thought happened. And they did. The whole process was mentally, physically, and emotionally exhausting. The next day I went to work and tried to press forward. I burst into tears in the middle of the morning and my boss let me go home. From then on, it was dealing with the break-up from my actual boyfriend, not the night in Austin. Other than the pills I now had to take to prevent the on-set of STDs, the rape was buried deep into my soul. I didn't have the emotional capacity to deal with both at the same time.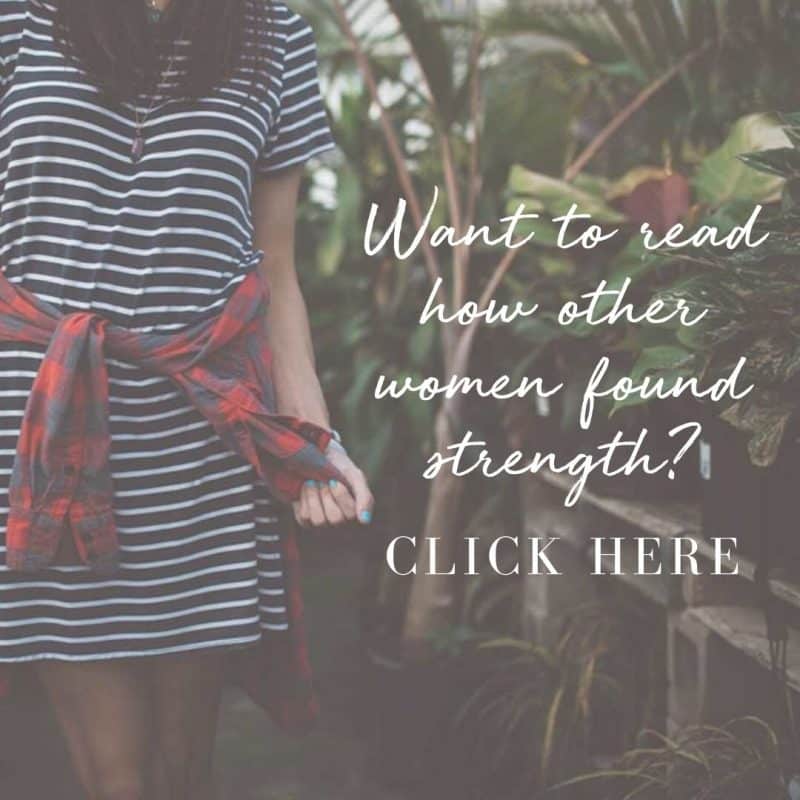 About a month later, I started dating someone else. The first time we tried to be together, I suddenly became terrified and burst into tears. He said the fear in my eyes scared him as much as he had scared me. He hadn't done anything wrong or aggressive, but I was clearly traumatized. He was a smoker, so I tried smoking with him to see if I could relax; I didn't want to face the reality of my thoughts. But it only made it worse. I started partying pretty hard until it finally spun out of control. And that made it even worse. Panic attacks, anxiety, sleeplessness. I was losing my friends, and my family knew something was different but was so far away that they didn't know what was happening. I just wanted it to go away, but it wouldn't.
I had three little sisters in my sorority. I had watched my first little sister come forward after years of being raped by her boyfriend. I watched our friends turn on her. I watched them accuse her of lies. Side with him. Disown her. He was in our group of friends. So was mine. I was not about to go through the suffering I had watched her face. I didn't press charges. I didn't tell anyone except those friends closest to me.
Fast forward five years. I haven't seen or spoken to either my ex or my rapist in years. The memories I tried to bury and suppress have been replaced with fear and guilt that I hadn't even recognized. It wasn't until 2018 that it really reared its ugly head. Mostly with the guys I attempted to date. But no dating has been right since. I hadn't even connected the two circumstances until this year. My defensiveness, fear, and very high walls were having such an impact on my relationships, and I wasn't even aware of it other than the random bursts of tears or anger at any guy who came over and showed the slightest bit of insistence. It was like a switch was flipped in my head each time and I reverted to playing defense.
Five Years Later, Facing It
It was September 2018 and I was living on an island in Key Largo, Florida. I frequented Miami often because I didn't know anyone on the island and lived there alone between travels. One day, I drove to Miami for the weekend and decided to visit a church because I had been listening to their podcast while living abroad. Vous Church. The pastor, a young, millennial-focused, truth-speaking man on fire for Jesus, was doing a series called Love Lies, and that day's message was called "Big Little Lies." I will never forget this day because it was the first time I had heard a story about rape in the Bible. He was preaching from 2 Samuel chapter 13 and told the story of Tamar, King David's daughter who was raped by her own brother. And as he read, my stomach became uneasy. He went on, "Then Amnon hated her with intense hatred. In fact, he hated her more than he had loved her" (2 Samuel 13:15). Her shame was unbearable. I went home that day with my stomach turning. Why, all of a sudden, did this keep coming up…
Two months later, I was visiting Miami again and found myself at Vous Church. There was a guest pastor speaking that day named Micahn Carter. His sermon was titled "Pick it Up." He spoke from Nehemiah chapter 1, where the Israelites had spent 140 years stepping over the broken rubble of their formerly walled city. They weren't ready to deal with it. They walked over it, around it, avoided it… anything they could to move past and ignore it. For 140 years. And God was patient with them, and when they were ready, brought Nehemiah. Then Nehemiah was like, 'Israel, let's face it. Let's rebuild your great city. Make it new again.' He wasn't just talking about the physical rubble, but also about the emotional rubble. Israel needed healing. And you know what the best part of their story was? God waited 140 years until Israel was ready to deal with it. And when they were ready and came to him, he helped them rebuild it in 52 days.
At the end, Micahn asked us, "What's your it? What are you avoiding and not dealing with because you're not ready to face the hurt?" God spoke to me at that moment as clearly as if he was sitting right next to me. "The rape." I sat still as a statue… as if I could hide from his words.
Again, I drove home that night pondering the past week's events. The rape happened five years prior, and overnight it went from something buried to something I was supposed to face. But how? Where would I even begin? I prayed to God to bring someone to help me or to tell me what to do.
Bleeding on People Who Never Cut Me
It was November 2018. I was driving in my car listening to another sermon from Pastor Rich. It was four in the morning and I was on my way to the airport to visit a friend in California. He was teaching a series on healthy relationships called Love That Lasts, and each sermon in the series hit my heart like a pound of bricks. "What is one of the worst causes of broken relationships? Bringing in deep pain and hurt from prior experiences and relationships. Bleeding on people who never cut you," He said. He went on, "And how does one heal from the hurt from prior relationships? Forgiveness. Step 1 is choosing to forgive them despite the pain they caused you."
"Bleeding on people who never cut you…" I pondered. Again, God spoke to me, "You need to forgive him." It was so clear. Tears started welling up in my eyes. Me? Forgive him? "Yes." It wasn't the answer I had been looking for, but there was relief and healing in knowing what the next step was.
"If you don't heal from those who hurt you, you will bleed on those who never cut you." Pastor Rich's words played in my head like a broken record. I sat on my plane and, for the first time, recollected that night in detail and wrote the first draft of this article. Although my wheels were turning and I didn't know what was coming or how to respond to all of this, it was a step toward healing. My plane landed in California, and I attended a business conference before visiting one of my dearest childhood friends in San Diego. As we had dinner in Little Italy that night and, for whatever reason, I could not help but word vomit the whole story to her. I had never told anyone the story in detail like that before. As I described how I felt inside, the words that came out were: Damaged. Dirty. Shameful. Unworthy. Although painful to say out loud, it was another step out of the dark.
Faithfulness and Forgiveness Ushered in Healing
I moved to Miami in the last week of November 2018. The truth was, I had no idea how to deal with this. I was moving to a new city. I didn't know if my new church had counseling, and, even if they did, it would be with strangers. But I was trusting God's faithfulness. He had brought it this far. He had let this bubble up to the surface, and I was trusting and needing him to get me through it. The sermons from the previous three months played in my head on loop as I began to process. I had been bleeding on people for years. But I was done. I wanted it to be the end.
I took Pastor Rich's advice and I made the decision to forgive. I didn't feel it, but I decided it and almost immediately felt lighter. And as I prayed for healing, it came. As I stopped engaging in activities that triggered bad memories, they subsided. I studied the Bible with a new set of eyes. "He heals the brokenhearted and binds up their wounds," Psalm 147:3 had a whole new meaning. Matthew 7:7, "Ask and it will be given, knock and the door will be opened." Romans 8:28, "And we know that in all things God works for the good of those who love him, who have been called according to his purpose" (emphasis, mine). God reminded me that there would be purpose in this pain, I just didn't know what it was yet.
2019 began and my joy had finally sprung back. I felt healing coming, my inner peace was radiating, and I was so happy. 2018 hadn't been awful, it had had good times and bad, but the bad had been especially dark. But now God had taken six years of hurt and pain and brought massive healing in about six month's time.
My true and final healing came full circle in June of this year when I went on a mission trip to Peru with my new family from Vous Church. I knew God had something special for me on this trip. He had spared my life in a car accident just weeks before the trip and I was still miraculously able to go. We were doing ministry in the public schools, loving on and speaking life into kids ages five to 18. On day two of the trip, God told me he wanted me to share my story. We were broken up into small groups and I thought, "Okay, I can tell this to a group of 10 teenage girls," with the unfortunate hope that it might resonate with one so we could bring her hope and lead her to healing. But it wasn't just one girl who needed healing. God continued to lead me to share, day after day, group after group.
By day four, God made it clear that he wanted me to share my story with an entire school that day, in an assembly. He told me which day and which school. It was so specific that I couldn't even question it. I sobbed the entire way to the school, anticipating the pain. As my hand trembled, gripping the microphone for dear life, I struggled through my story, tears running down my face. And when it was over God whispered in my ear, "It is finished."
We prayed over thousands of children that week. I prayed salvation prayers with little girls who had been raped, abandoned, and abused. They resonated with my story, many had been through it. A little girl came up to me at the end of my testimony and proceeded to tell me that she lived in a home of sexually abused girls and was going to go home and tell them my story so that, they too, could find hope.
It Is Finished
Our God is faithful. In the midst of tragedy, there is purpose. As his children, we are in a position to ask and keep asking to find healing so that his name will be glorified. If the only reason I went through what I did was to see those little girls find hope in Jesus, then it was all worth it.
We can rest in the promises of God. He waits until we are ready. He doesn't want us to take on these huge emotional burdens on our own. He is close to the brokenhearted. He waited for me for five years. I can have faith in his truths, and so can you.
God wants to write a story of redemption on your heart. God is at work and is capable of using great pain and suffering to fulfill his good purposes for this world. Jesus' body was beaten, broken, and hung on a cross. It seemed as though he had lost the battle. Yet, all the while, God was working perfectly to accomplish his glorious mission to save fallen sinners. His mission required his son to go through the suffering. Not around it. We can take heart in the fact that while we suffer, God is at work. He can be trusted. We may not learn why, but we will learn who. Who we can depend on when we are hurting.
Hebrews 13:5, God has said, "Never will I leave you; never will I forsake you."
References:
Rich Wilkerson Jr – Love Lies: Big Little Lies
Micahn Carter — Pick It Up
Redeeming Love
—
For more encouragement through women finding strength, start here:
This Is My Story of Domestic Abuse
Can You Forgive When There's No Apology?
This Is What I Learned About Life After My Rape and Pregnancy
Surviving Domestic Abuse—When There Were No "Red Flags"
3 Things to Hold on to When You Are Barely Holding On

Don't miss these popular articles:
Does God Really Love Us?
How Do I Know What Defines Me?
Bible Verses From the Grit and Grace Team on Peace
This Is How You Protect Your Worth, Girl
Dear Mom: I See Your Struggle With Depression
#gritandgracelife
You'll enjoy this podcast episode from This Grit and Grace Life: Julie Graham's Untold Story of Heartbreak, Healing and Hope – 101.