"Oh, the places you'll go." I'm sure you've read that book by the incredible Dr. Seuss a time or two, perhaps for your enjoyment or that of the littles in your life. You may have embraced it as a child, dreaming of all the unique and exciting things you wanted to see.
After reading to your children, I'm sure you have offered this: "The world is a special place, and it's yours to explore." But has life distracted you since the reading? We often think it's too much work to load up those kids to show them what that means. Well, it's not! The memories created are too important at these special travel destinations.
I've traveled extensively and had the chance to visit several historical, unique, weird, and inspiring places. In those seasons, I created special memories, sometimes by myself and other times with my family or friends. Some of the most poignant were our mother-daughter excursions. So, I'm taking that trip with you on paper, reliving particular travel destinations in the U.S. that I've visited, plus some I still want to see. They aren't necessarily what you would expect in a travel brochure, but they might add more life adventure—and fulfill the "the places you'll go" dream.
The Melodies of Life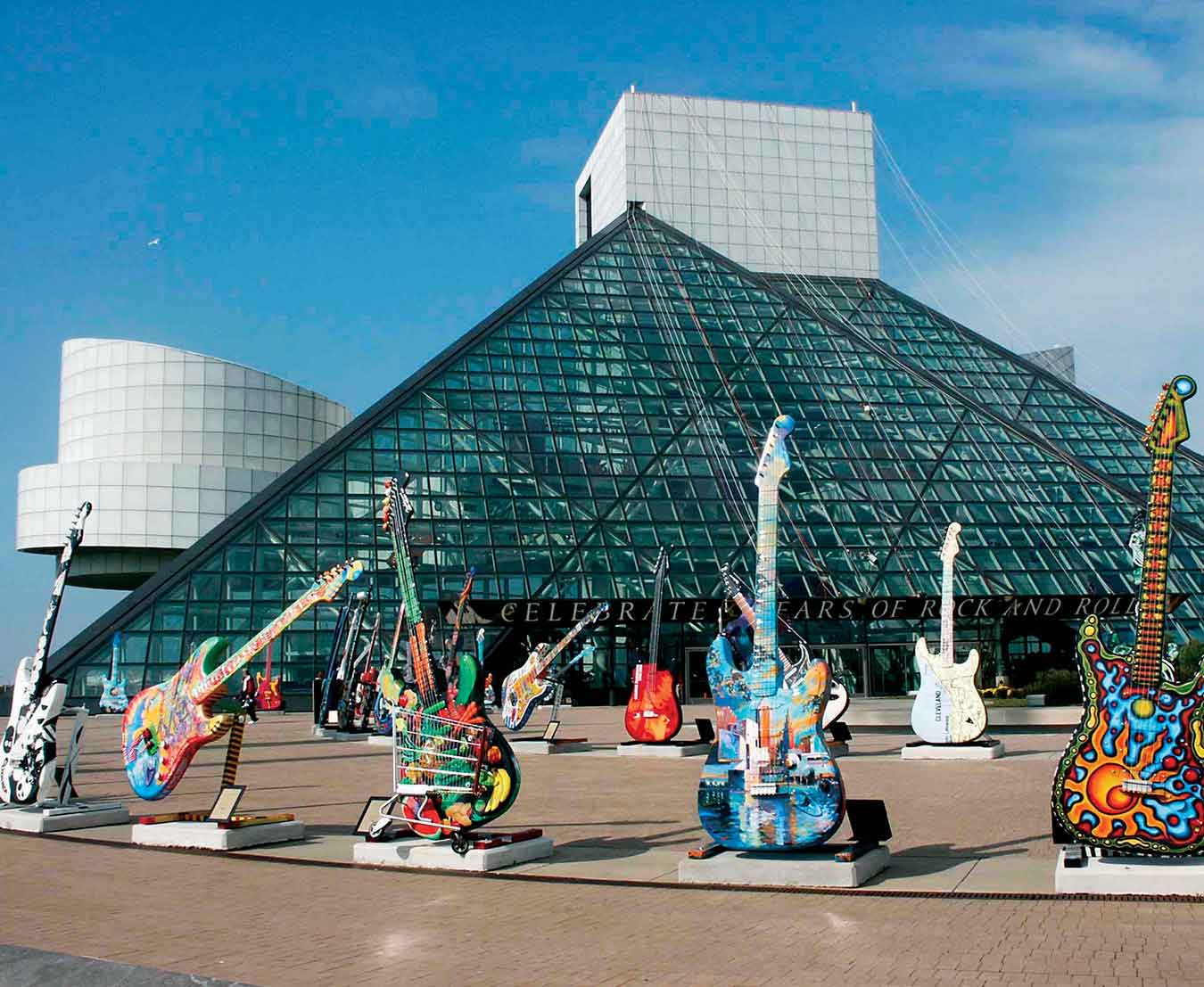 I worked in the music industry for years, partly because I love music. I love lyrics that tell a story, express emotion, or bring a smile. When done well, the score and instruments that move you through your lyrical experience are magnificent. Because I grew up with rock as my music bed of life, it was a must to enter the doors of The Rock and Roll Hall of Fame in Cleveland, Ohio, to gain (and relive) a bit of its history.
Any genre that includes The Rolling Stones, Louis Armstrong, and Dolly Parton as inductees is well worth the visit, and the Hall of Fame was. We took our elder daughter with us that year. Her life lesson from that visit was that the origin of great music comes from life experience, as it does in most art forms. But if rock isn't your jam, Making Music Magazine has a list of important American music museums to help you find any sound you love.
Is the Sky the Limit?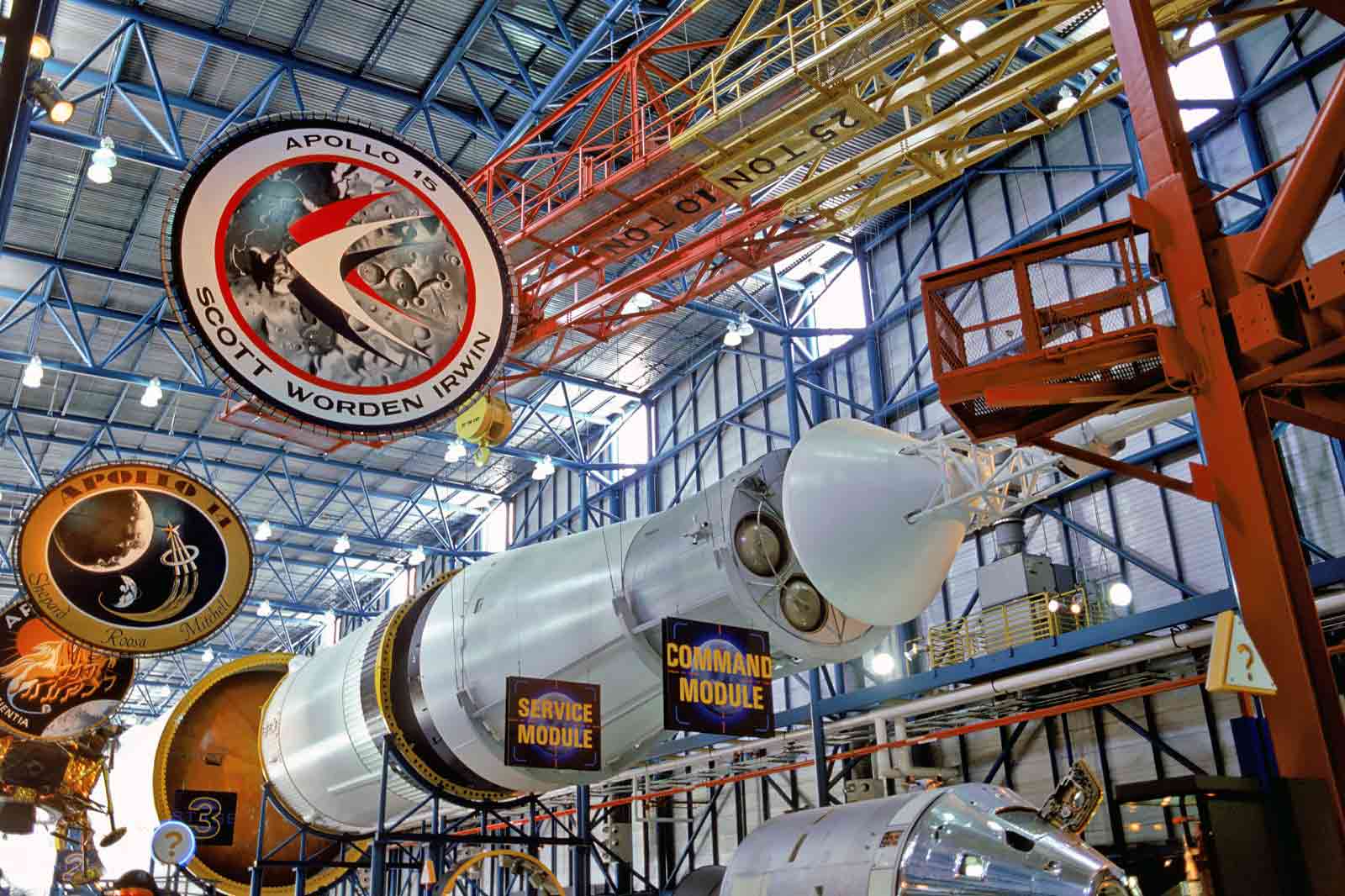 When you share the places you'll go with your kids, ensure they know there is no limit, not even the sky. In Cape Canaveral, Florida, the Kennedy Space Center takes you on a journey, from launching into space with the Peanuts Crew to learning about the heroes who flew the missions. You can see spaceships, visit launch sites, and plan a mission of your own making.
If you time it right, you may see a rocket launch. This place will teach your kids that the sky is just the beginning. There are places they can go that have yet to be explored.
If you're more interested in seeing the stars from terra firma, a trip to the Jennifer Chalsty Planetarium at the Liberty Science Center in New Jersey City, New Jersey, is the place to be. Seeing the vastness of the universe expands our perspective. A glimpse at the star-studded sky leaves one in awe of the beauty seen only through magnification. You will end with the realization we have so much more to explore.
There Will Be Times to Take a Stand
I'm a fan of Texas for many reasons, but one of the top reasons is the historically independent spirit. Texas it is if you want your family to find people who did things their way. When we visited the Bullock Texas State Museum in Austin, I didn't realize what strong characters birthed this great state. I've been to Houston many times, but the gent (I say that almost in jest) whose name the city adopted was quite a character. He was also among the most effective and colorful fighters for independence. Consider adding a trip to San Antonio to visit The Alamo, where Texas history is brought to life. This landmark will indeed cause you to forever "Remember the Alamo."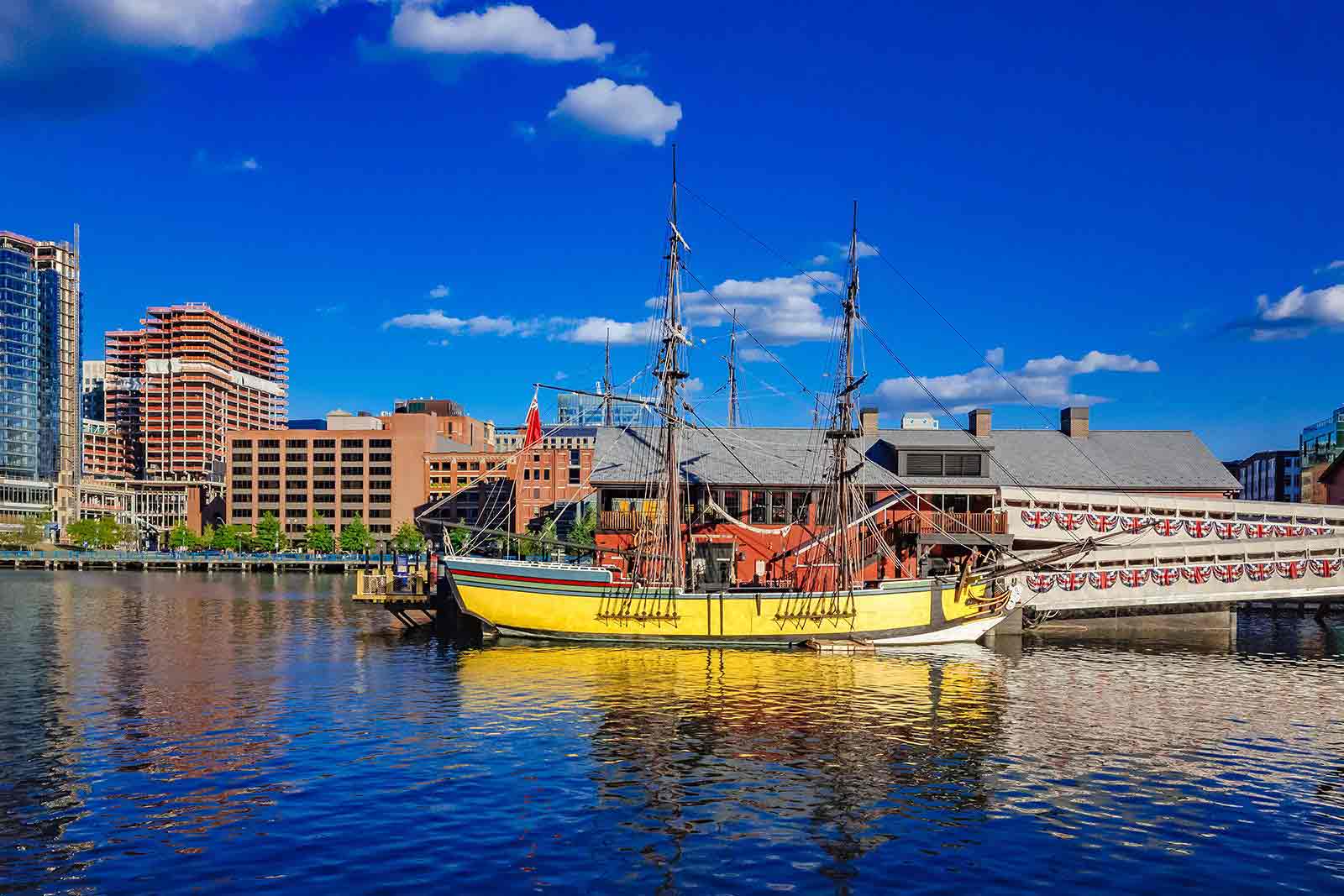 Taking a stand is not foreign to Boston, Massachusetts. American history is on every street in this great city. Visiting the Boston Tea Party Ship will open your eyes to some very ordinary folks who took a stand uniquely. History teaches us all those who rose against mounting challenges had their unique style of protest. They also had messy and complicated lives. Their lives show us that we, too, in our imperfection, can stand when we must.
The Hurt of Humanity
I wish more had taken a stand for the Native Americans. Sam Houston lived among the Cherokee for three years, was made an honorary member of the tribe, and made strides on their behalf. But the Cherokee had a lot of heartbreak, as did many tribes.
Visiting Cherokee, North Carolina, would be considered by some a "tourist trap" destination. But if one drove through the city on the way to the Smoky Mountains, they would be missing a large part of our nation's history. It became real to me while waiting for a table at a popular breakfast restaurant. A native Cherokee gentleman was seated next to me. He shared that he was a dancer at one of the roadside stops. I asked if he liked doing that (wondering if he found it demeaning). He responded that he was proud to share his heritage and culture with those who stopped, and this was the way he did it. It made me smile.
Understanding the history and the Cherokee culture is best seen at The Museum of the Cherokee Indian. I recommend it for those of us who don't want to forget what man can do to man, yet not for younger children or those who are sensitive. The Trail of Tears, documented in this museum, will lead you to tears of your own, at least for my family. But it will make you more sensitive to those who need us when they can't defend themselves.
The same would be true of The Civil Rights Museum in Memphis, Tennessee. Making it even more impactful is this museum at the site where Martin Luther King was assassinated. The struggle he faced then should lead us to a greater understanding and compassion for the fight that this great man waged.
The Hope of Humanity: Our Faith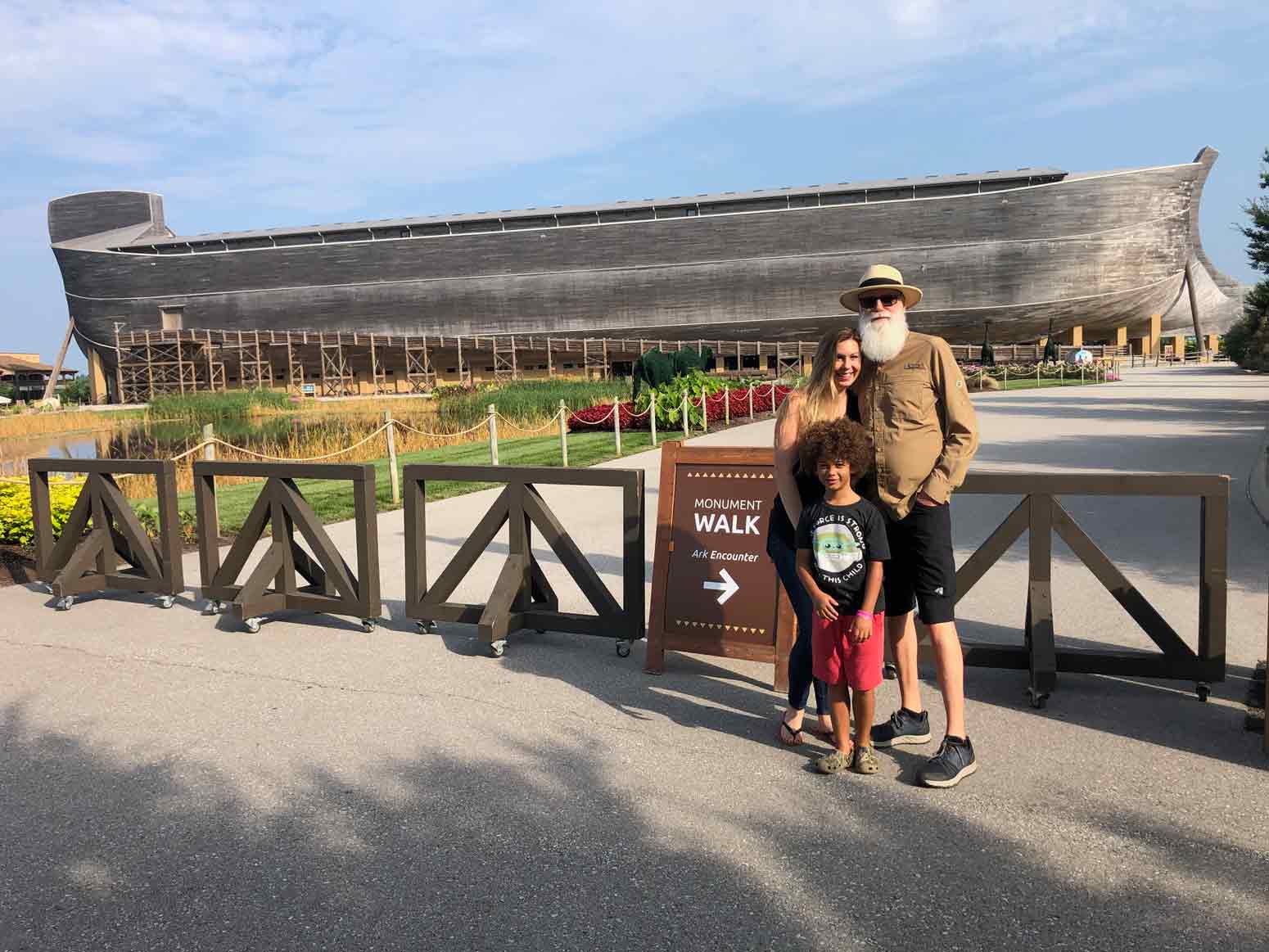 We took our eldest grandson to The Ark Encounter in Williamstown, Kentucky, a few years ago. Walking up to an exact replication of Noah's Ark was breathtaking. No storybook or Bible reading can make this ship as real as a visit to the life-sized display. This kid-friendly destination lets you experience this ark and has a small zoo and animal interactions that fill an entire day. It also reminds us of the magnificence of God's delivery when we follow His leading.
To deepen our faith and trust in its truth, visiting The Museum of the Bible in Washington, D.C., is also a must. How many times through history has humanity attempted to eradicate this book? To disprove its authenticity and authority only for it to survive? Faith is a deep belief in something you may not be able to prove or convince others of, but a trip to this destination will reinforce the strength of that which you know to be true.
A Girl Just Wants to Have Fun (and Her Family, Too)
I've had the privilege of going on several mother-daughter trips, sometimes with both of my daughters, other times just one. The year my daughter Chelsea and I took a road trip to Washington, D.C., from the mountains of North Carolina, we decided to stop when we saw anything of interest. It was in Virginia that we saw a sign for Luray Caverns. We both love caves; Chelsea even loves crawling through those crevices you barely fit into. Not me. We decided it was worth a detour.
What we should have known when we pulled off is within those caverns is a pipe organ. One fully playable off the stalagmites and stalactites of the cave. The sound was something I had never heard before or since. They also have a rope park, a toy town, and a garden maze. We got stuck in the maze, losing an hour and a half trying to get out. It's a fun memory we still relive.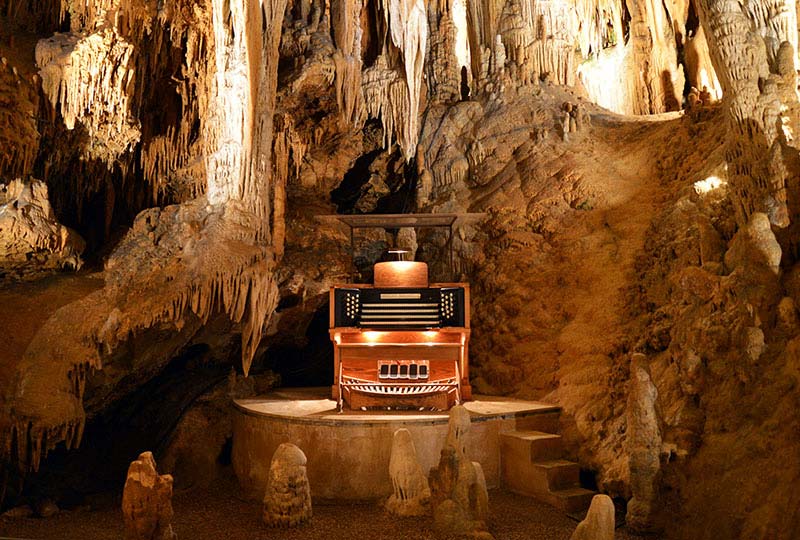 You may not know this, but cars are artwork. Or at least they used to be. Your husband will thank you if you take him to the America's Car Museum in Tacoma, Washington. Car museum visits are easy for me as I love classic cars as much as my husband. I still want to own a 1957 turquoise and white T-Bird. Since we are also motorcycle enthusiasts, a trip to Barber Vintage Motorsports Museum in Birmingham, Alabama, is astounding because of the multi-levels of every sport bike you can find.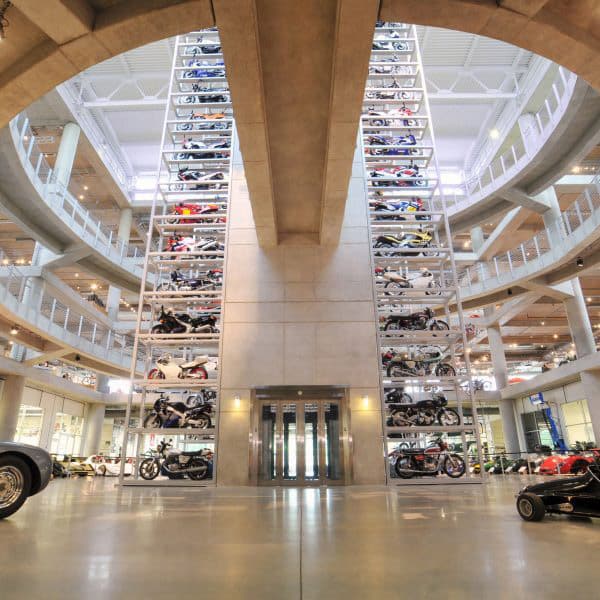 Lastly, you may still love a circus if you're anything like my family. Since there aren't many of those anymore, visiting The Ringling Brothers Museum in Sarasota, Florida, is well worth a trip. While there is a lot of circus history and memorabilia, you will be astounded by the vast waterside estate's artwork, gardens, and simple beauty. It's a place that has something for the whole family.
There is no limit for you or your family for "the places you'll go." Whether you choose to visit any of these or find some destinations of your own, go! You will understand the "bigger world" that will entertain, excite, and inspire the entire family. And make Dr. Seuss proud that you took him at his word.