There are many things couples can do to keep their marriage strong and healthy, and traveling together is one of them!
Whether you are exploring historical castles, kayaking endless waters, or grabbing a pampering massage, vacations are fun and exciting experiences. Who better to share them with than the person you love the most in the world?
Couples who travel together broaden their horizons, minds, and learn to grow together. Check out these six tips on traveling with your significant other and how to use your vacation time to boost the quality of your relationship.
1. Spending Quality Time Together
Quality time is important for couples. It provides an opportunity to communicate and connect amidst everything else going on in their busy lives. One of the great things about traveling together is that is forces couples to have quality time. There are no friends, family, work, or children there to distract you. In this strange new place, you are all each other has!
This is fantastic for you and your spouse since the study The Date Night Opportunity shows that quality time fosters stable marriages. It also improves communication and restores commitment. Furthermore, the study reveals that "couples who spend a significant amount of couples time together are significantly less likely to report that they are prone to divorce." And what is a vacation if not prolonged couple time together?
2. Gaining Perspective About Culture
I cannot emphasize enough how important it is to not run from new cultures; instead, embrace them! Explore local cuisines and customs and broaden your minds together as a couple. Opening your hearts to unique cultural experiences is an excellent reminder that our way isn't the only way and that there is so much more to life than our wants, needs, and desires. These are great lessons to apply to our most important relationship. (You'll love this article from a licensed psychologist on the art and benefit of compromise.)
3. Getting to Know Each Other Completely
When you got married, you vowed to stay together for better or for worse. That's good news because while traveling together you are going to see every side of your partner imaginable. Sick, jet-lagged, grumpy, tired, experimental, adventurous, funny, sweet, thoughtful, passionate. You name the emotion or quality, and it is sure to come out while you're on vacation together. If you embrace your partner as these different facets of their personality appear, it will only make you a stronger couple. These experiences will help you understand how to better communicate, problem-solve, support one another, and work as a team.
However, traveling can bring out our worst, unanticipated sides. If you have encountered such a situation and struggled to deal with it, you may have felt troubled about what this could mean for your relationship. Seeing negative things emerge in you, your partner, or your marriage isn't necessarily a bad thing; it may just be an opportunity to have your eyes opened to something that could use some work. If you can talk through it, support one another, and create a plan for change, then you might just be creating a healthy, more fulfilling future together. Just don't ignore it (unless it's a small thing—everyone needs a little grace!), and don't be afraid to seek a little help from a therapist or expert.
4. Strengthens Marital Friendship
Vacations are fun and not always inherently romantic. They involve a lot of adventuring, meeting new people, and experiencing new things together. These fun and exciting activities bring out the friendship in your marriage. Studies show that couples treating each other like best friends was one of the highest predictors in a lasting marriage. This is fantastic for couples traveling together since those doing so will strengthen their friendship.
5. Trying New Things Together
One of the best marriage tips for traveling together is to be open to new things. Some examples of new things you can do while on vacation include:
● Zipline through the rainforest
● Take a cooking class
● Go on a 15-hour tour
● Learn to scuba dive
● Do a photography tour
● Eat something you normally wouldn't
● Go skydiving
SAGE Journals reports that married couples who share in activities and hobbies have increased marital satisfaction rates. Couples were randomly assigned to engage in 1.5 hours of activities once a week for 10 weeks straight. These actions were divided into two categories: exciting or pleasant. The couples who were assigned the exciting hobbies showed higher levels of marital satisfaction than those who just did the pleasant activities. (If you need some more specific ideas for what to do when you travel, don't miss our article, 7 of the Best Summer Vacation Trips to Take!)
6. Share Wonderful Memories for Years to Come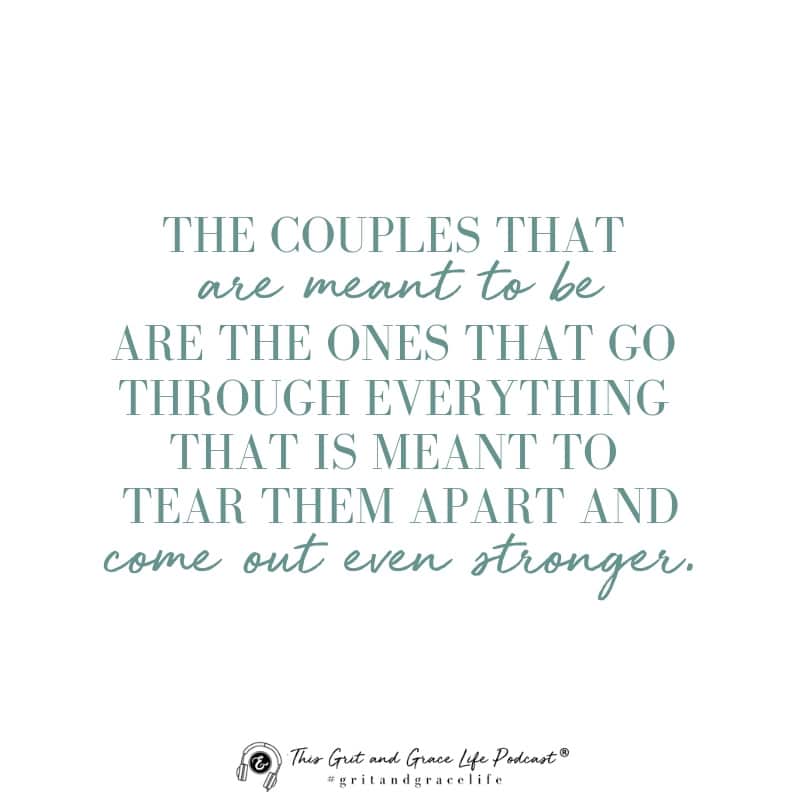 One fantastic benefit of traveling together is that you are creating memories that will literally last you a lifetime. No matter what happens in your life, you can always look back and say, "Remember that one time in Paris…" or "We were so brave when we…"
This is wonderful, especially for older couples, as a study published by the Journal of Positive Psychology found that reminiscing can have therapeutic effects on couples. Participants who recalled positive memories experienced a reduction in symptoms of depression, boosted self-esteem and life satisfaction, and overall well-being.
By following these marriage tips to communicate, try new things together, and rely on your spouse while abroad, you will strengthen your marriage and build lasting memories for the future. So, don't let the stress of planning trips and traveling the world deter you from creating an amazing, bonding experience together.
—
For more articles on healthy marriages, check out:
To All of the Times We Almost Didn't Make It
I Might Be a Good Mom, Can That Make Me Be a Bad Wife?
3 Phrases That Will Strengthen Your New Marriage
You Didn't Marry a Grown Up Husband
Don't miss these popular articles:
When a Strong Woman Is Quitting, But Not Failing
How Breaking Up Made Me a Stronger Woman
6 Relatable Mom Moments That Will Make You Laugh Out Loud
This Is How to Avoid Stagnation and Get More out of Life
How Do I Know What Defines Me?
#gritandgracelife
You'll enjoy this podcast episode from This Grit and Grace Life: Marriage Matters: Here's How to Invest in Yours – 062!