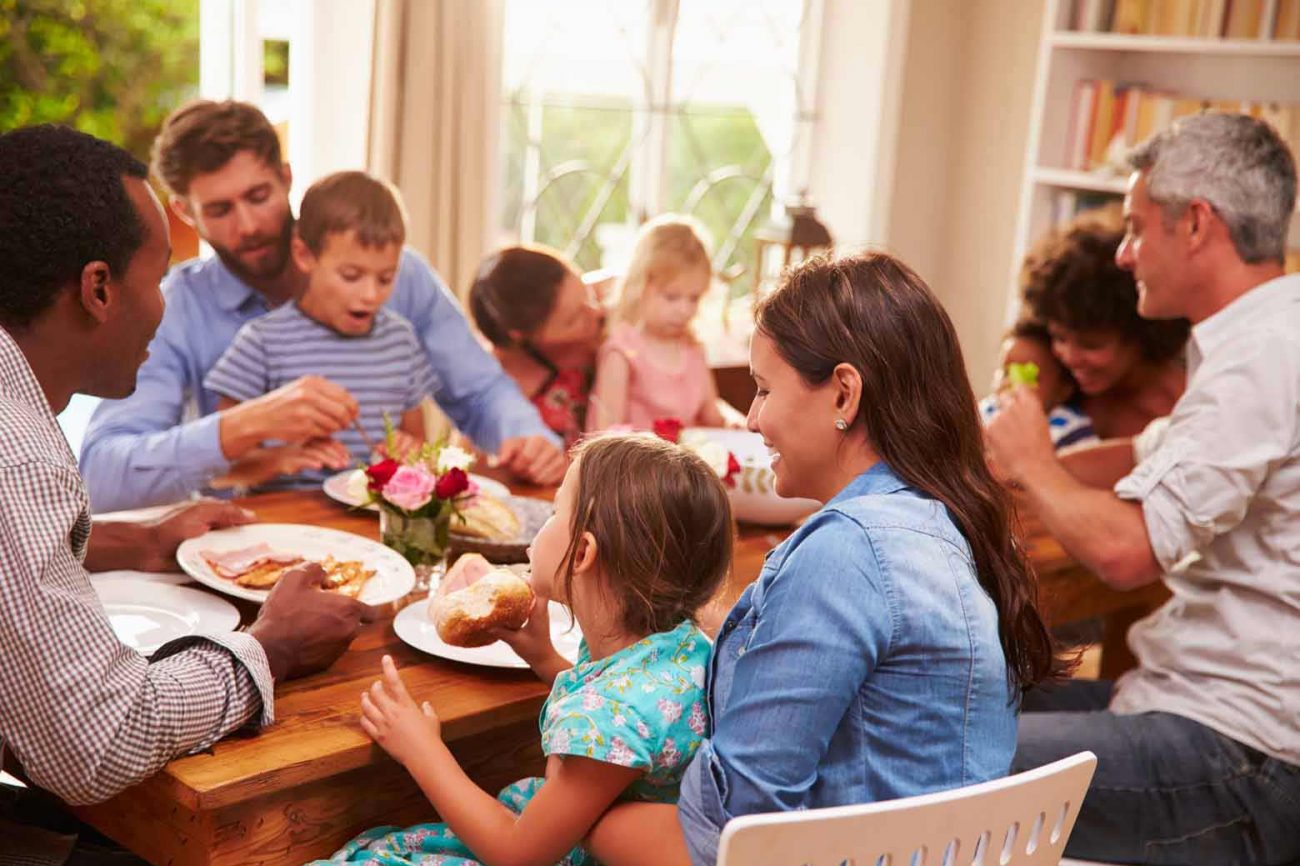 Once upon a time, a lady met this fellow. She had three kids (two girls and a boy). He had three kids (two boys and a girl). She was divorced; he was widowed. Her kids were all younger than his.
The woman and man married and bought a house with five bedrooms and a large yard. Life was never going to be the same for this bunch—a blended family who had all experienced a lot of life already, but were about to begin a new adventure with many twists and turns and ups and downs.
The woman is my stepmom, and the man was my father. Over the years, people who knew our story often referred to us as the "Brady Bunch" because of the three kids from each family thing. But, as is usually the case, the classic television show did not reflect reality!
…a blended family who had all experienced a lot of life already, but were about to begin a new adventure with many twists and turns and ups and downs.
For starters … none of us six kids were that sweet and innocent. We all have had our issues over the years. Personally, I don't know any kids that are as sweet and innocent as those Brady kids, but maybe I just haven't met them yet.
Secondly, blending a family isn't as seamless as it appears to be. There are many trying moments. There is manipulation (working the stepparent against the biological parent and vice versa). There are arguments (you're not even my real mom!). There are misconceptions (I thought sharing my room would be fun). There is jealousy (why do the kids of the divorced parents get two Christmases?). There are hurt feelings (at least you still get to visit your dad).
Thirdly, there are all kinds of family dynamics to work through. Usually, people get very confused which kids belong to which parents. This is especially true in our case … my step-sister looks way more like my father than I do! How do the new parent and children fit into the extended families? What happens when the new extended family is very different from the one you've grown up in?
I'm sure there are many other nuances of blended families that could be mentioned. However, the bottom line is, bringing two independent families together is not easy, but it can be extremely rewarding. I not only gained a mom, I also got two sisters and a brother. I now have in-laws I enjoy and about two-dozen nieces and nephews, which means there were lots of aunts, uncles, and cousins for my daughters to grow up with. We've been given opportunities to encourage other families, learn from each other, and hold each other up in tough times.
From that blended family has come a computer technician, a pastor, a vice president of operations, a nurse, a manager, and a police detective. We have good lives, raised our own families, and get together every chance we get. We are busy … remember all those kids between the six of us? Now grandchildren are coming along. Our family is growing! I'm convinced we'll soon have to begin renting a hotel ballroom to hold all of us at family gatherings.
Are we the "Brady Bunch?" Hardly! Are we completely dysfunctional? No way! Somehow, we have landed in between. Imperfect, but loving. Many people, but still in touch. We are dealing with life as best we know how, using all the tools we've acquired along this long and crazy ride. After over 30 years of being together, I think my siblings would join me in saying, it's never been easy, but ultimately, we have survived and thrived in our blended family adventure.
—
You'll also like A Really Different Kind of Family, 7 Things You May Not Know About "This Is Us", and My Ex, My Kids and a Funeral
#gritandgracelife