While I wouldn't advertise this on Facebook for fear of the comments, there are some benefits the epic quarantine of 2020 brought on for me, both practical and spiritual. Our busy family remembered how to linger at the dinner table, play games together, and enjoy our own home. These are some practical benefits. The spiritual ones took longer to process, but once I plunged deep into the uncharted waters, I found my way.
Surprisingly, this strange season distilled unparalleled clarity in my faith. Where I once assumed that a change in my immediate circumstances would relieve the aching in my heart, I'm now a little wiser. The same painful trial I was enduring before the coronavirus remains. And even though I experienced sleepless nights with the added strain of being tethered tightly to the tiny patch of the universe I call home, my prayers didn't change. I found myself on my knees over the trial that's been wearing me down for years.
Long-Suffering Can Produce Good Things
I've learned it isn't certain situations that challenge my faith, but long-suffering. It's the grinding pain of a trial that refines my faith, not my circumstances. The truth is I've weathered worse struggles than the ones I've had to face in this crazy year. Devastation in my finances, bodily injuries, and conflict in relationships. All of which have helped my resiliency these days. But none compare to the trial I've been enduring these last few years. This is the place where I'm being stretched in my faith.
I'm not alone in this reality. Many were riding out a long storm before the unexpected was upon us all. Maybe this is you? For us, it's not so much that we need help navigating a life transition as much as we need rest from our long-suffering. This is where I've found myself recently, in need of a life preserver in Scripture. Something fresh to hold onto as the waves have swelled. And as I prayed, God faithfully delivered.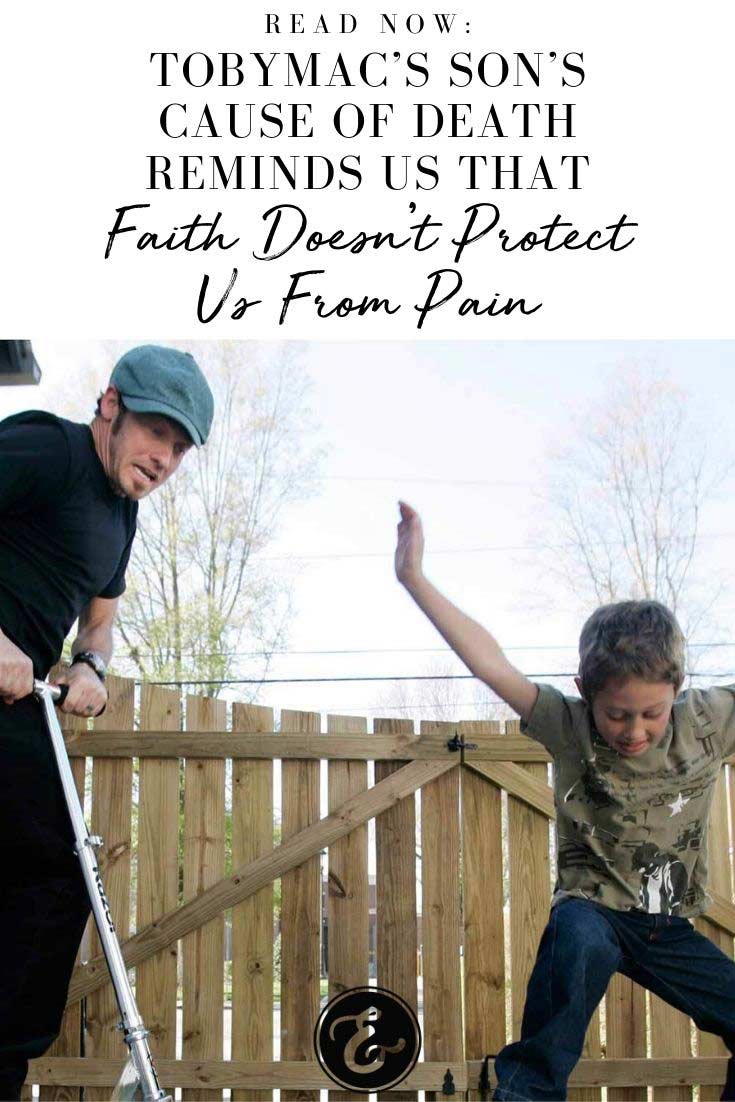 Romans 5:3-5 (NIV) says, "Not only so, but we also glory in our sufferings, because we know that suffering produces perseverance; perseverance, character; and character, hope. And hope does not put us to shame, because God's love has been poured out into our hearts through the Holy Spirit, who has been given to us."
Perseverance requires courage. And whether I choose to admit this or not, with each opportunity I have to exit this trial by quitting, I'm facing a test. Will I make the choice that requires courage or not? God's teaching me how to persevere. He's refining my character. He is, after all, faithful. And as He refines both me and my faith, I too shall become faithful like He is.
It's easy to be faithful when you are floating on calm waters, but not when you're treading just to keep from sinking. And while I'm desperate for the trial to be over, I can be encouraged that hope is still on the way. After all, God's gets no glory in our sufferings if there is no hope in the end.
"Now faith is confidence in what we hope for and assurance about what we do not see," (Hebrews 11:1, NIV).
Suffering Allows Us to See Things More Clearly
And that's what the burning fire of a trial can bring us: clarity of what we do not see. At the onset of this year, it seemed like everyone was convinced we'd all gain some clarity. Some clear 20/20 vision. And most of us would have hoped to receive this largely by seeing our circumstances change, am I right? Whether we had personal goals we wanted to accomplish, milestones we'd be celebrating, professional goals driving us forward, anticipated endings, or new beginnings we were expecting, none of us were prepared to see the days we are facing today.
But these days can bring about clarity for all of us. As a faith community, we can experience companionship in a whole new way. Companionship in our suffering. For those who haven't had their boat rocked too much by the collective trial brought on by our modern-day plague, I'm seeing compassion grow. There is an awakening to those with long-term needs that have been quietly suffering. There's been an awareness of pain. An opportunity for those with grit to lend some strength with grace.
As a faith community, this isn't just an opportunity to meet all kinds of material needs, but to also meet the spiritual. Galatians 6:2 tells us to "carry each other's burdens, and in this way, you will fulfill the law of Christ." This is what a communal hardship has brought us. An unparalleled season to refine our faith and grow together. After all, burdens are always a part of our reality; there is no season when all of us collectively will be burden-free. At least not on this side of heaven.
 —
Feel like your faith is being tested? Check out these articles:
Are You Tired of Waiting? Focus on These 5 Things
Battered Faith: Holding on to Hope Even When You Struggle
If You're in a Hard Season, It's Time to Speak Life
6 Ways to Cultivate Joy in the Grit and Grace Life
When Bearing Their Burden Breaks You
This Is How a Good Friend Prays
Don't miss these popular articles:
Skillet's Korey Cooper Talks Music, Faith and Family
Ask Dr. Zoe – How Can I Break Gender Roles in My Relationship?
What If You Stopped Being So Afraid?
Less is More in Your Child's Schedule
I Lost My Mom and Found My True Strength
#gritandgracelife
You'll love this podcast episode from This Grit and Grace Life: 4 Realistic Ways to Shift Your Mindset in 2020 – 115