It was a beautiful Saturday morning. I sat down at my desk and set a warm cup of tea on my favorite china plate. The sun peeked through the window, casting an interesting shadow across my desk and the surrounding floor. Titus, our 11-year-old dog, found a sliver of sun and stretched out on the rug, sound asleep after a nice walk on the river trail. The world was quiet, a perfect time to write.
I opened my laptop and read a few emails, responded to the most important, and then turned my attention to a new writing project. I had been working for about an hour when it hit. A high-pitched ringing in my left ear. I continued to try to write but the sound grew louder, changed frequency, and then became deafening. After several minutes, the ringing was gone and so was my hearing!
I knew I had to get my husband's attention and that meant walking from my office to the hallway. I tried to stand but my balance was gone, a wave of nausea hit, and the floor shifted under my feet. I took a few wobbly steps until I found the doorway, stepped through, and froze, holding firm to the wall.
My husband must have heard my clumsy cadence and poked his head out of his office door. All I had to do was look at him and he knew something was wrong. He asked a series of questions, which I was incapable of answering, then helped me down the hall to our bedroom—my resting place for the next few days.
As Monday morning arrived, my balance was slowly returning but my hearing remained lost. My internist tried not to alarm me but insisted that I be seen immediately by an ear nose and throat (ENT) doctor. I was seen the following day.
After several auditory tests, a series of questions, and examining my ear, the doctor diagnosed Sudden Sensorineural Hearing Loss (SSHL). A fancy title that means you lost your hearing suddenly, unexpectedly, and often completely. Several questions entered my mind but the only one I could get out was, "Will my hearing return?" He looked sympathetically and responded, "There is a chance but your hearing loss is significant and you have to prepare that you may never regain hearing in that ear."
A course of oral steroids followed by steroid injections in the eardrum and still nothing. My hearing replaced by a constant, annoying, mid-frequency buzz.
Have Your Circumstances Ever Caused You to Question the Fairness of Them?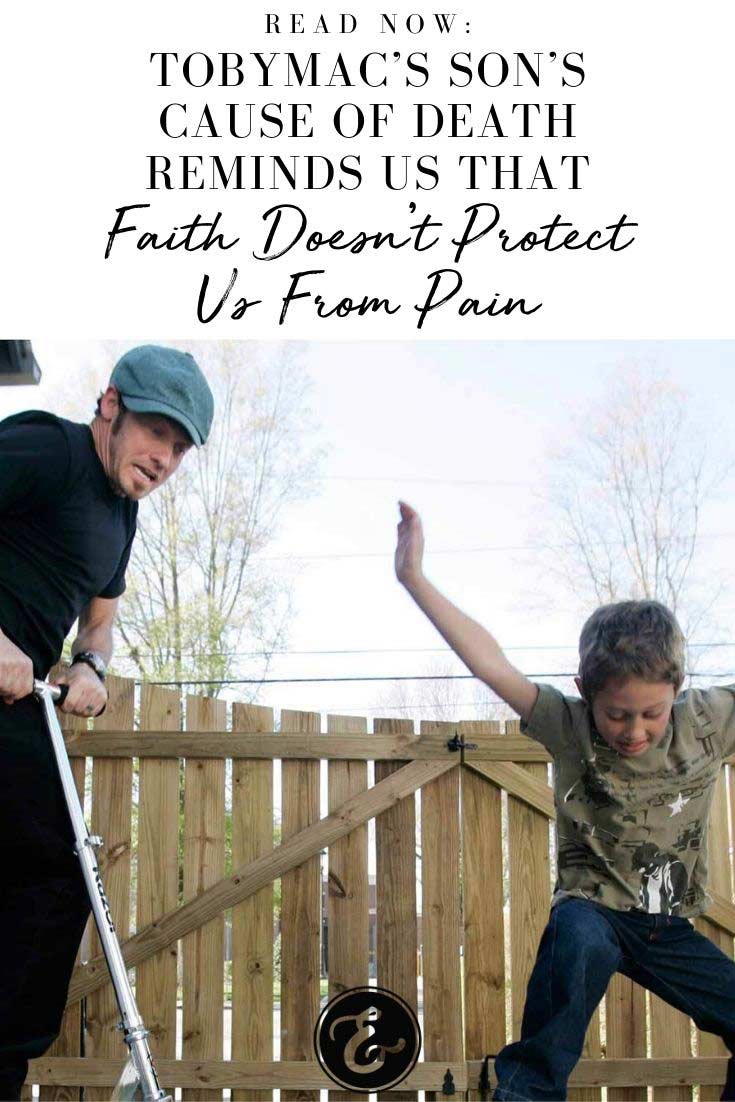 In the months following my loss, I fought to put on a happy face and accept another low blow. There had already been so much sorrow, too much for a single year. But I held back the tears, put on my stoic face, and silently struggled to ward off an overwhelming sadness—the kind of sadness that changes your perspective, causes you to stop and consider the fairness of your circumstances.
The days strung together, buzzing … searching for purpose and meaning in the loss, buzzing … trying to understand the lessons. I was lost, and my courage was gone.
Writer and author Haruki Murakami shares, "And once the storm is over, you won't remember how you made it through, how you managed to survive. You won't even be sure whether the storm is really over. But one thing is certain. When you come out of the storm, you won't be the same person who walked in. That's what this storm's all about."
Life is inhabited by storms. Yet, with each new encounter, we have an opportunity to become stronger, leave transformed, be filled with grace.
I wish I didn't have to go through these experiences to mature as a person but there is something profound that happens to my perspectives when pride is peeled away, self-control is blown aside, and I'm faced with the reality that I am human, imperfect, and broken.
To Successfully Navigate This Journey, I Need More Than Myself.
Proverbs 3:5-6 (MSG) reminds us, "Trust God from the bottom of your heart; don't try to figure out everything on your own. Listen for God's voice in everything you do, everywhere you go; he's the one who will keep you on track."
When we face storms, (a husband that no longer cares; a child that refuses to listen; a job that is just that; a body that is broken, riddled in pain and illness; a constant persistent buzzing in your ear) we have a choice. We can allow the obstacles to drown us in fear and doubt, or we can believe that God loves us and is in the midst of every situation. We can be determined to weave a beautiful tapestry from our difficulties and sorrow, leading us to a deeper dependence on God.
[tweetthis]
Life is inhabited by storms. Yet, with each new encounter, we have an opportunity to become stronger, leave transformed, be filled with grace.
[/tweetthis]
"Meanwhile, the moment we get tired in the waiting, God's Spirit is right alongside helping us along. If we don't know how or what to pray, it doesn't matter. He does our praying in and for us, making prayer out of our wordless sighs, our aching groans. He knows us far better than we know ourselves, knows our pregnant condition, and keeps us present before God. That's why we can be so sure that every detail in our lives of love for God is worked into something good," (Romans 8:26-28, MSG).
It has been five months since I lost my hearing. Slowly, I have started to hear sounds although I still can't understand what is being said. The doctor is surprised at my progress yet uncertain if I will continue to improve. In the midst of the unknown, I am choosing to lean on God's plan. Some days, choosing God is hard. On other days, I see Him lovingly guiding my path. On both occasions, I am learning how to let go and rest in His unwavering grace and love.
—
For more encouragement during difficult seasons of faith, start here:
A Life Full of Hardship Has Made Me Joyful
Does God Really Love Us?
Your Battle Is What Makes You Beautiful
Battered Faith: Holding on to Hope Even When You Struggle
Why We Can Look at the Dark Parts of Life With Hope
Don't miss these popular articles:
4 Unique Shops That Rescue and Empower Women
7 Tips for Taking Life One Bite at a Time
How to Make Your Man Feel Like a Great Father
#gritandgracelife
You'll love this podcast episode from This Grit and Grace Life:  Why Your Life and Community Matters Right Now – 142