The third time is a charm they say. Well, I sure hope so. I'm tired of washing this same load of laundry, the load that is removed from my realm of remembering the minute it is finished, the load that becomes musty before I can manage to get it into the dryer. What in my life is so pressing that I cannot remember to move a load of washed laundry into the dryer, three times over? And I talk to myself like I'm a day-dreamy girl, "Get your head out of the clouds, little love! We have a lot to do!"
The damp clothes finally make it to the dryer. They tumble with my woolen dryer balls sprinkled with lavender, and I feel so accomplished. Like lavender dryer balls can bring world peace. But for now, I take solace in this one thing completed, and my world appears a bit more steady. I know, ridiculous, but honest.
Days go by, and I continue to hear the words "remember" and "forget" in the tiny ordinary moments that knit together to make my life. It often takes the repeating of something to get my full attention—like the laundry reminding me of my forgetfulness.
So, I pray. I simply ask, "Why am I hearing 'remember' and 'forget' at every turn? What do you have to say to me? What do I need to hear? And thank you for graciously using my laundry mishaps to teach me beautiful things."
Two verses come to mind. Two seemingly contradicting verses.
"I will remember the deeds of the Lord; yes, I will remember your miracles of long ago," (Psalm 77:11).
"But one thing I do: Forgetting what is behind and straining toward what is ahead," (Philippians 3:13).
When should we remember?
One might wonder, "So, exactly how do I remember God's miracles of long ago if I am supposed to forget what is behind?" And I am reminded that it's not an either/or situation, rather a both/and.
The Psalm was penned during a "day of trouble." It was a time of distress for the psalmist, one in which he could find no comfort. I imagine his sorrow continued to pull him deeper into despair as he dwelled upon his unsteadied emotions. Then he stops himself, like grabbing a life preserver before going under, and says, "I will appeal to this…I will remember the deeds of the Lord…" (Psalm 77:10a, 11a).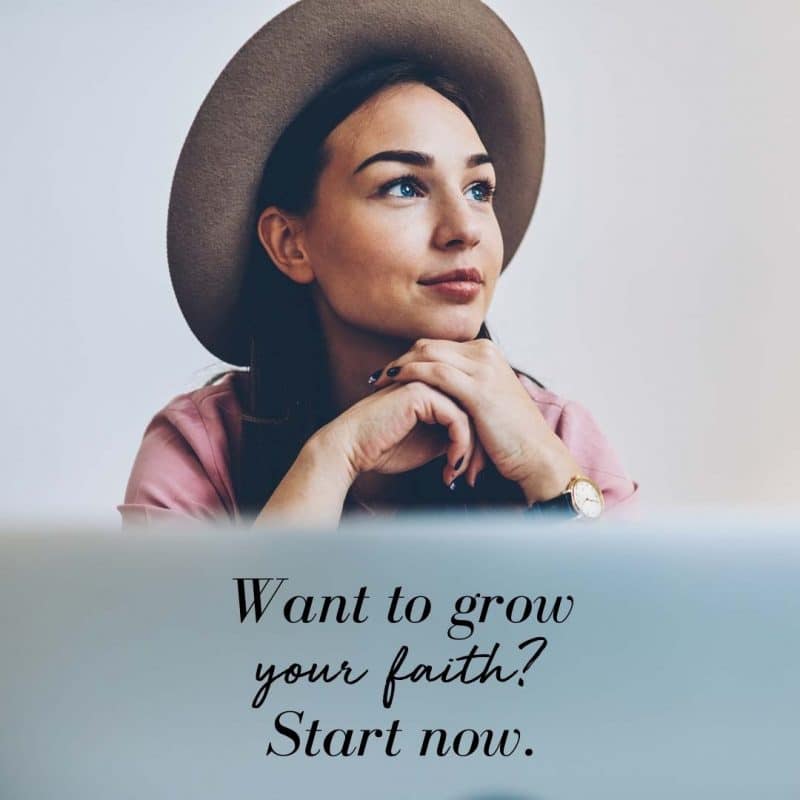 Distractions are everywhere. Distractions and forgetfulness seem like best buddies who go everywhere together. And when my distractions tumble into forgetfulness which tumbles into feelings of failure then tumbles into distress, I feel like I am going under too. Like my very self will tumble right out of control. Like all the solid ground I thought I was standing on is actually mud and I'm sinking.
So, to steady me, God redirects my thoughts and tells me to remember his deeds. Can I do that? Can I breathe in and abandon my preoccupation with my shortcomings? Can I think of a time when I saw God's faithfulness unfold? Can I, in my day of trouble, remember the deeds of the Lord?
If a load of laundry can topple my day, shift my focus away from a God who can do all things and onto my weaknesses and shortcomings, and crush my resolve to accomplish any good thing, learning to remember the deeds of the Lord is crucial.
When should we forget?
But, I press further and ask, "So, where does the forgetting fit in if you're asking me to remember?"
Paul accomplished much, but he knew that resting in past accomplishments kept him stationary and he still had a lot to do. Forgetting the past kept him fluid, full of momentum, effective, and hungry for the future.
The circumstances surrounding this moment in Paul's life are different than those the psalmist faced. If his successes captured his attention, if his thoughts became preoccupied with his accomplishments, he would stall. If his eyes stopped looking forward, all he accomplished would be all he would accomplish. So, he chose to forget, to let it go and move on.
And I begin to see the beauty of remembering and forgetting. In remembering the goodness of God, I forget my shortcomings and rise above distressing times. When times are good, and I'm accomplishing a lot, forgetting my past successes shifts my focus forward and I remember the goodness of God. As I embrace both the remembering and the forgetting, my life is not derailed by my failures, and it does not stall because I'm resting on my successes. My life keeps moving forward in healthy directions with healthy motivations and expectations.
Sometimes we must remember, but other times we must forget. When struggles cause despair, we must remember the ways God moves on behalf of his people. When the past makes us stationary and ineffective, we must let it go. In this our souls are steadied; in this our life is productive.
Another prayer bubbles up, "What am I remembering that I need to forget, and what am I forgetting that I need to remember?"
You'll enjoy this episode of our podcast: Can You Really Leave Your Past Behind You? – 028
—
Looking for more encouragement in faith? Check out:
When I'm Worn Out, I Think About Who Planted Me
5 Faith-Based Podcasts for Women That Will Refresh You
You Need to Care for Your Heart With Grace
Beginning Faith: Walking This Life With Grit, Grace, and God

Don't miss these popular articles:
When a Strong Woman Is Quitting, But Not Failing
How Breaking Up Made Me a Stronger Woman
6 Relatable Mom Moments That Will Make You Laugh Out Loud
How Do I Know What Defines Me?
This Is a Window Into My Widowhood
#gritandgracelife