"Save him, Mama! I want to saaaaave the ant!" My 2-year-old was giving me very clear orders as she bobbed up and down in the pool, engulfed in her life vest. Her eyes, the same color as the aqua water, locked onto mine in a determined challenge.
I studied that unfortunate ant caught in the swimming pool. He was large as far as ants go, and he was still moving. 
I brought my two hands together, creating a cup, and lifted him out of the water, setting him onto the ledge before us. He was out but still struggling to break away from the little puddle I created while scooping him up.  
He continued to move but made little progress. My daughter glared at me expectantly. I blew at the puddle, trying to fan it out so he could move more easily. 
He seemed injured. Only a couple of his thread-like legs were working, so he sort of just scooched around in a circle, not making any real advancement. As my daughter and I watched silently, I began to see myself in that little ant.
Do You Feel Weighed Down by Life's Burdens?
I felt injured, too… Doing my best to care for and engage with my daughter, but I was limping inside. So many invisible weights and burdens I carry. In the busyness of life, sometimes I forget they're there. But even though I forget—they remain. And in this very moment, I remembered them, one by one, and my heart felt inflamed as I acknowledge the heaviness.
I looked at the ant again and turned my emotions to prayer. 
"Lord, I feel like that ant. I don't know why you have me in this puddle right now, but I can't get out. I'm doing my best to keep moving, keep fighting, but it feels useless. It all feels a bit purposeless."
And that was that. 
I went on about my day and somewhere along the way I read an Instagram post by a friend, talking about how God had been so personal with her. I felt envious. I wanted God to be personal with me—I needed him to be. Again, I prayed.
"Father, would you be real in my life today? I understand that you may not take away the burdens I have to carry right now, but would you just be present with me in them? Would you show me that you care about me, even though you've allowed the struggle into my life?"
And he did. 
How I Was Reminded That God Comes Through
I had a doctor's appointment that day, and it went really well. I have a couple autoimmune diseases, and while there are no known "cures" for my issues, my doctor was so incredibly helpful. 
She listened closely. She asked questions. She was intrigued but not insensitive. She offered new ideas. She committed herself to extra research. She spent a good amount of time with me and didn't rush me at all. She went above and beyond, and she made me feel seen, cared for, heard, and hopeful. 
And to think, I met her 10 years ago through a friend. I had no idea how much I would need her now. But God did. 
In that moment, I knew that God was answering my prayers. He heard me. He listened. And he showed me that he is caring for me in the midst of the heartache, even before I realized he was taking care of me and planning out each day of my life. That was enough for today. It was my portion of hope to keep me going.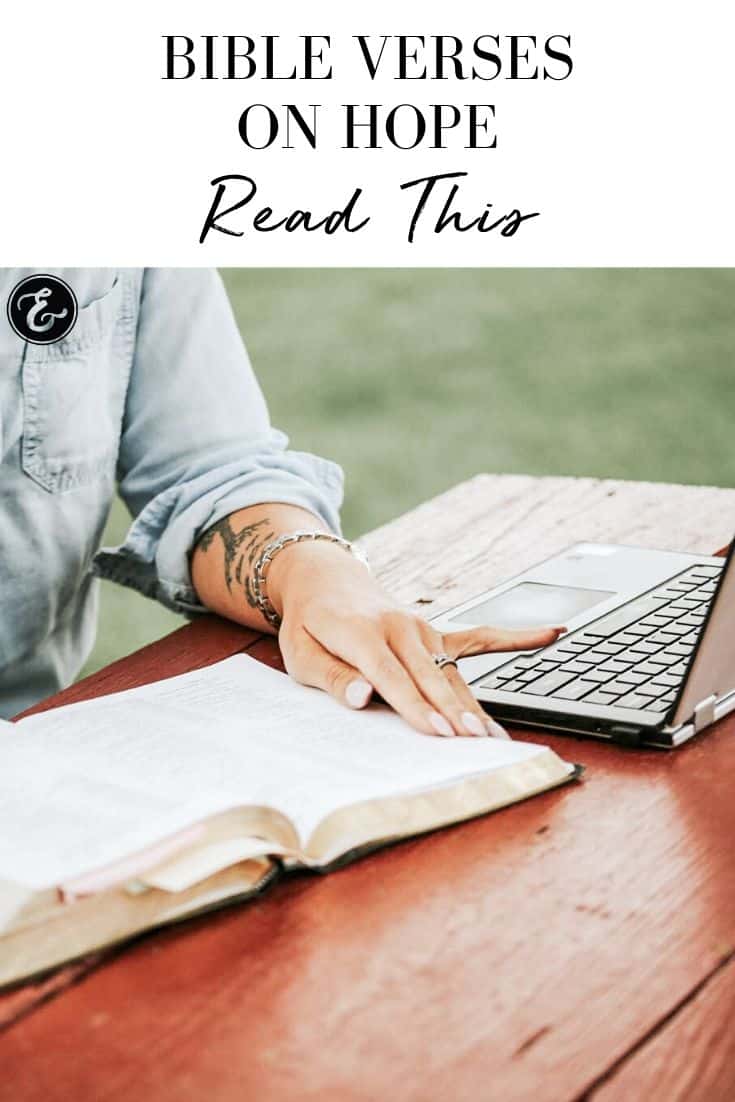 It reminded me of a hymn I sang at church often as a child: "Joyful, Joyful We Adore Thee." The last verse, specifically:
Mortals, join the mighty chorus,
Which the morning stars began;
God's own love is reigning o'er us,
Joining people hand in hand.
Ever singing, march we onward,
Victors in the midst of strife;
Joyful music leads us sunward
In the triumph song of life.
A Deeper Understanding of These Words
As I child, I sang these lyrics almost robotically. I sang them "by heart" but didn't grasp their meaning the way I do now.
As a child, I didn't know what it meant to be mortal. Now I do. I see and feel my mortality increasingly each day, and it reminds me that I have a brighter future awaiting me at the end of it all. 
As a child, I didn't know what it meant to join the song that the stars began. Now I do. And tears slip down my cheeks as I realize the magnitude of this personal invitation. That the God who spoke all of creation into being knows me and summoned me to participate in his everlasting song.
As a child, I didn't know what it meant that God's love reigns over us and joins people hand in hand. Now I do. And I find great comfort in seeing how his love joins unlikely people together for his good, caring purposes.
As a child, I didn't know what it meant to be a victor in the midst of strife. Now I do. And it is something you simply cannot explain until you suffer and experience God's attention in the process. His personal care doesn't always take away the physical pain here on earth, but somehow it makes the suffering feel worth it. 
As a child, I didn't understand what the triumph song of life was. Now I do. It is the hope and security that I feel, despite all circumstances, knowing Jesus as my kind Savior and victorious Redeemer. It is the song I had been singing as a child but now understand in my soul because Christ unveiled the eyes of my heart … through my suffering.
A Victor in the Midst of Suffering
I thought about that little ant again today. But rather than focusing on his struggle or my own, I thought, "Victors in the midst of strife." 
I went to church today, and while it shouldn't surprise me, I kind of smiled to myself when the passage of Scripture that was read aligned perfectly with the message I felt God was teaching me this week.
1 Peter 1:3-9
Blessed be the God and Father of our Lord Jesus Christ! According to his great mercy, he has caused us to be born again to a living hope through the resurrection of Jesus Christ from the dead, to an inheritance that is imperishable, undefiled, and unfading, kept in heaven for you, who by God's power are being guarded through faith for a salvation ready to be revealed in the last time.
In this you rejoice, though now for a little while, if necessary, you have been grieved by various trials, so that the tested genuineness of your faith—more precious than gold that perishes though it is tested by fire—may be found to result in praise and glory and honor at the revelation of Jesus Christ. Though you have not seen him, you love him. Though you do not now see him, you believe in him and rejoice with joy that is inexpressible and filled with glory, obtaining the outcome of your faith, the salvation of your souls.
—
Whatever struggles we face in life, it's our choice how we handle them. Listen to this podcast episode of This Grit and Grace Life for how to go "all in" no matter your circumstances: A Strong Woman Plays Her Hand With Grit and Grace – 138