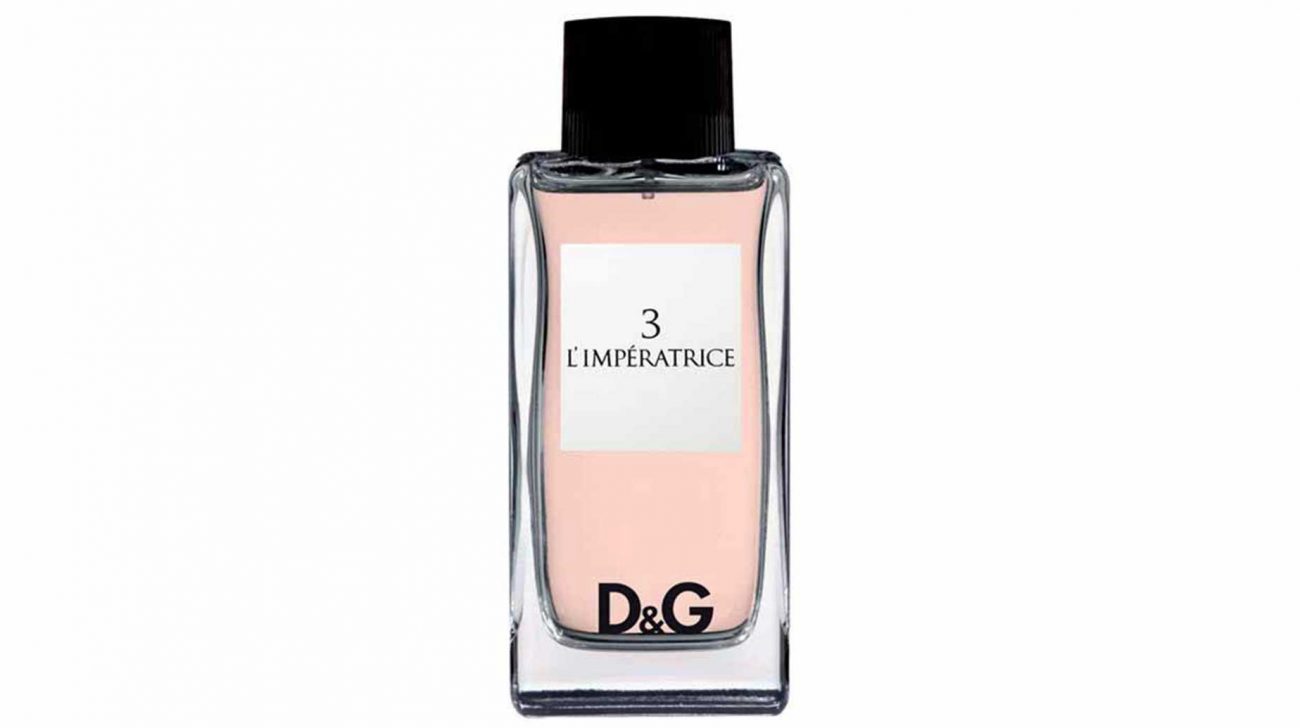 I've tried it all, it seems… I love makeup and girly stuff! So I'll be sharing my product reviews with you and would love your feedback on what I should try, too!
Today I'm looking at Dolce & Gabbana's 3 L'Imperatrice perfume.
I think everyone needs their own "Signature Scent"—you know, when people catch a waft of a scent and they instantly think of you? With that in mind, we better make it a good one!
Our senses act as a major touchpoint in our lives. I can hear a particular song on the radio and it automatically transports me to a memory. The same thing happens with scents. I smell a particular fragrance and, without effort, I relive a memory, am carried off to a specific place, or identify a person. J'adore makes me think of my mom. I really only wear two perfumes now, and I favor one, wearing it the majority of the time. That perfume is D&G 3 L'Imperatrice. Imperatrice is a french word for Empress. I think that's a good descriptor for me, so let's run with it!
Dolce & Gabbana 3 L'Imperatrice perfume is sold online and at Ulta and Sephora. Over the last two years I have heard rumors that there are plans to discontinue it, but I am in complete denial. How could they? It's heaven in a bottle!
3 L'Imperatrice is one of the five perfumes in the D&G Anthology collection that came out in 2009. So…yeah…I've been wearing it a long time. I think I was first in line to scoop it up.
This pink, clear perfume features aromas of watermelon, kiwi, pink cyclamen and musk… At least, that's what they tell me. All I know is that it smells fresh, clean, and fantastic! It gives off an airy, fruity, feminine aroma that is perfect for summer, although I wear it year-round. It is also long-lasting for me. If you like fruity, feminine scents then you might give this a try. It is my very favorite, and I wear it almost every single day.
I give Dolce & Gabbana 3 L'Imperatrice perfume a 5 out of 5. This is a "Holy Grail" product for me, friends. The photograph that accompanies this review is of my current, personal bottle, and I'm almost out. So, the photo doesn't accurately show the gorgeous pink shade of loveliness that the perfume actually is. I guess that means it's almost time to buy another bottle for me… Yay!
What is your "Signature Scent?" Comment below with your perfume of choice, please. We love trying out new things!
—
For more product reviews and other beauty articles, click here!
#gritandgracelife