It was late fall; the temperatures had already dropped below freezing. The snow was accumulating; freezing rain covered buildings and encased cars. We were facing the worst winter in decades.
Homeless women and children were on the streets, living in cars, or huddling in camps on the outskirts of town. They were exposed, cold, and desperate.
Multiple nights of subfreezing temperatures allowed the women's emergency shelter to open in mid-December. It was home to single women and women with children in need of a meal, warm shower, and a safe place to sleep.
Soon after the shelter's doors opened I found Emily crouched in the corner of the doorway, elbows resting on knees, head in hands. She rolled an unlit cigarette between her fingers. She was waiting, bracing against the cold, and clinging to all she possessed—two black plastic garbage bags.
Emily Was Easy to Love
Emily was a small woman in her late 20s. Her face reflected years of living on the streets, a life of drug abuse, and a decade of physical and emotional abuse. Her heart was generous, her mind and attitude strong, but street life had made her cautious. She was hesitant to reach out, hesitant to share her thoughts and dreams.
Emily had a smile that made you take notice. It seemed inconsistent with her facial expression, out of context with the sadness in her eyes. She moved quickly, spoke even faster, and took the brokenness of her life in stride. She was a survivor and a fighter.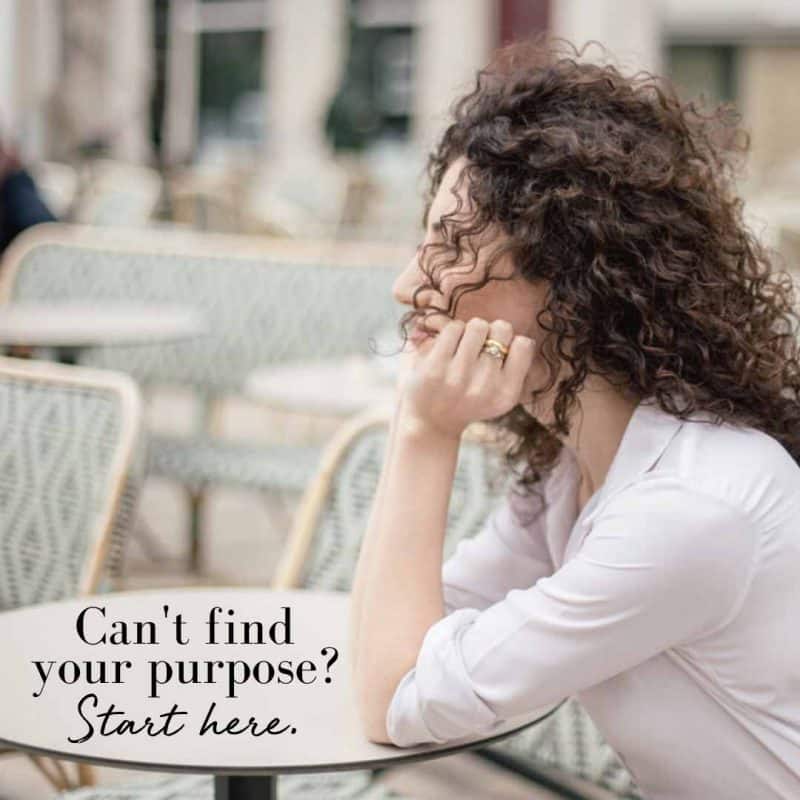 Emily was a nightly visitor. She encouraged the other women, played with their children, and helped maintain order amongst the 10 dogs and two cats that passed through the shelter's doors.
As March approached, the women started discussing their next steps. Spring would arrive and the shelter's doors would close.
Emily had a plan; she would share a storage container with other homeless men and women.
The unit was across town but still centrally located, giving her easy access to feeding programs, the shower truck, and the local bus station. The unit was small but accommodated two or three other occupants and their belongings. It would provide a break against the weather and the potential physical assault by others.
Emily Had a Plan
Over the next few weeks, Emily acquired a sleeping bag, a small propane burner, and some basic camping supplies. She was ready.
As the shelter closed for the season, Emily packed her belongings. She was excited about her new living situation. She shared, "No more camping in the cold. I've got a home."
As she left, we hugged. I whispered, "Take care of yourself," and she headed out the door, pausing to mouth, "Thank you."
My heart was filled. I had watched Emily soften and we had connected. But at the same time I was confused, tentative; Emily was going to live in a storage container.
And then it hit me. I would return home, turn on the lights, run water for a warm shower, and snuggle on the couch. Emily was going "home" to a storage container.
Emily in the News
The following morning the local news aired a segment about a pedestrian that had been hit by a car and killed the night before. They shared no more information but the location of the accident, the street adjacent to Emily's storage unit.
I tried to catch my breath. I tried to put the thought out of my mind, but then…
My phone buzzed, text messages started pouring in, and the phone rang.
Emily was the pedestrian featured in the news. She was struck and killed instantly. Evidently, she had been trying to cross the street carrying her belongings. The street was poorly lit; the car's driver didn't see her.
My mind was spinning. I heard the words but—we had just said goodbye, we had hugged, I told her to take care of herself, she had a plan.
Later that morning I drove by the accident scene. A black garbage bag rested on the edge of the sidewalk. A shoe and toiletry items lay in the median. What remained of Emily's belongings, scattered on both sides of the street.
And  just like that.
Emily. Was. Gone.
Emily's Life Changed Mine
She had made a lasting impression on my life and an imprint on my heart. A friend was gone.
Meeting Emily put a face to the word homeless. She taught me that just because you don't have a permanent roof over your head, doesn't mean you are less—less valuable, less human. She lived a hard life and survived, overcoming obstacles most of us could never imagine.
Our encounter forced me to come face-to-face with my personal biases, ignorance, and unfounded fears. I had formed my opinions of the homeless through my casual interactions with them on the street. My opinions were wrong. There were stories behind each pair of eyes. Lives that included professional careers, houses, cars, families, but life happened, addictions won, and brokenness followed.
Emily was not unique in her homelessness, in her struggles, and in her death. Hundreds of thousands of men, women, and children live on our streets, in cars, and in remote camps across the country.
Each year the U.S. Department of Housing and Urban Development conducts a point in time survey. The goals of the survey are to count the number of homeless men, women, and children across the United States and to gain a better understanding of the changes in homelessness rates year over year.
The process has its limitations, not every homeless person is available for the count, but it provides insight into the general nature of homelessness.
On a single night in January 2018:
Some 552,830 people experienced homelessness across the U.S.
Of that total 216,211 (30%) were women and girls.
Approximately 36,000 youth (people under the age of 25) experience homelessness alone.
40% of all people experiencing homelessness are African Americans.
Homelessness in the veteran population decreased by 5% over the previous year.
Emily mattered and her death serves as a reminder. We each can do our small part to honor those that find themselves poor, homeless, and hungry.
Perhaps you can:
Resist the urge to lump every homeless person into convenient categories – lazy, dirty, addicted, mentally ill, etc. Categories can reflect their current circumstance but they do not reflect who they are. The homeless are mothers, fathers, grandparents, sons, and daughters. All uniquely created by God.
Choose to educate yourself on the homeless crisis in your state, city, and county. Knowledge is power and it will help you put this crisis in the right perspective.
Commit to praying for the homeless in your neighborhood. When you see a person on the street, pray for them. Pray for your political officials and homeless advocates as they try to meet the growing needs of this population.
Consider providing tangible support for those in need – hygiene bags, warm socks, a sack lunch, or financial support to a local homeless shelter.
Visit a local shelter, talk with staff and guests, and allow their stories to teach you, touch your heart, and change your biases.
For more information, please click here.
For more articles on homelessness and other life struggles, start here:
How a Simple Straw Helped a Homeless Man, and Impacted Me
Why You Need to Support Other Women and 5 Ways to Start
When You Go "All in" on the Life Hand You've Been Dealt
Bombas: A Successful Business That Is Helping the Homeless
This Is Why Women Are Great Defenders of the Helpless
Don't miss these popular articles:
When Will I Be Ready to Date After My Husband's Death?
3 Places to Visit in the Winter and Why
If Your Man Didn't Propose (But Should Have) Read This
Overcoming Shame in the Grit and Grace Life
Who Else Wants This Kind of Hairdresser?
#gritandgracelife
You'll love this podcast episode from This Grit and Grace Life: Battling Depression? Find the Gift in the Darkness With Melissa Maimone – 133