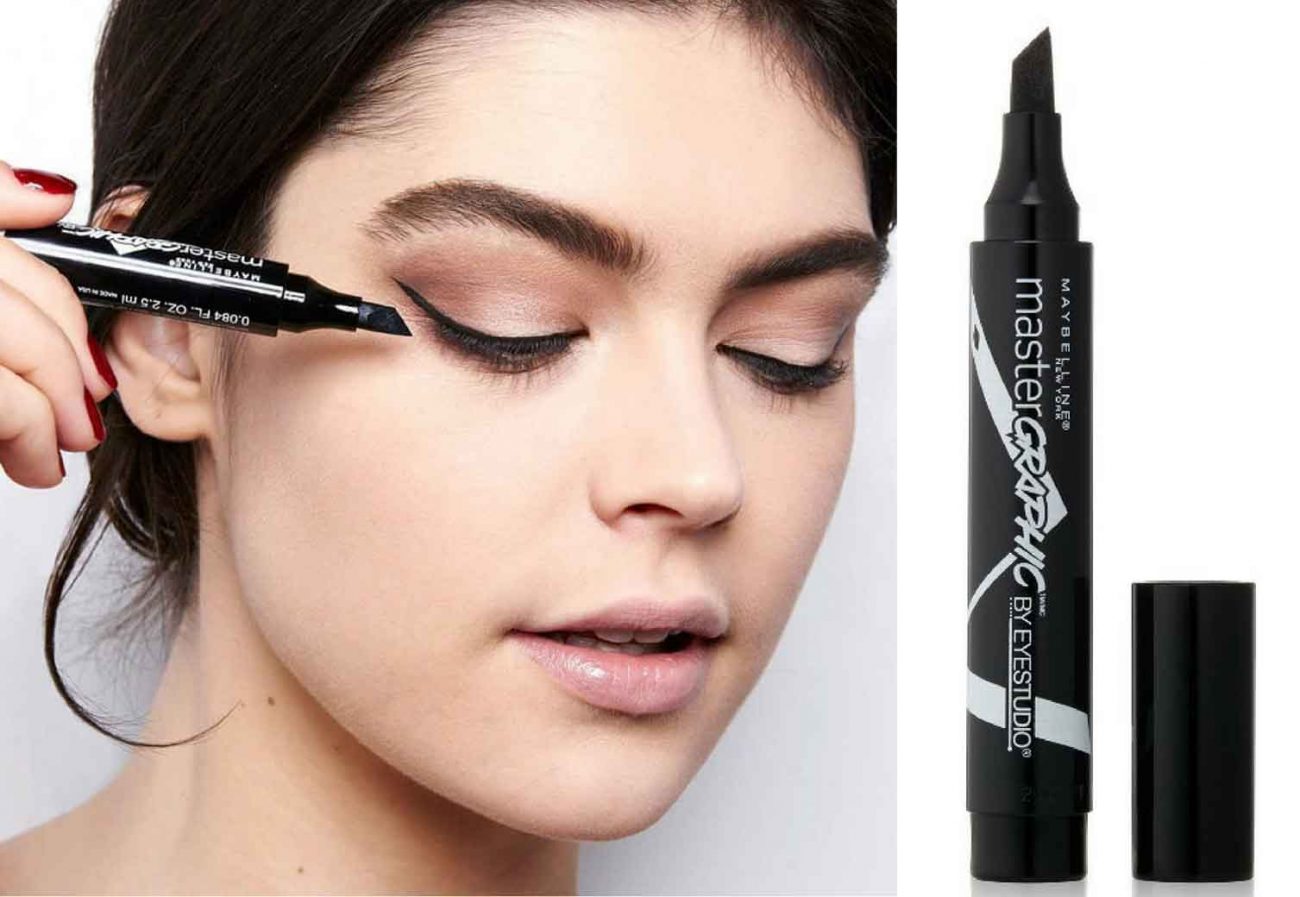 I've tried it all, it seems. I love makeup! I'll be sharing my product reviews for you and would love your feedback on what I should try, too!
Today we're looking at Maybelline's MasterGraphic Liquid Eyeliner. This is a pretty close dupe for the Benefit "They're Real" Push Up Eye Liner. It's a lash-hugging long-wearing jet black gel eyeliner in a felt tip pen form. It has a chiseled angled felt tip to apply eye liner achieving winged cat eye more easily, as well as, lining your eyes well.
If you like your eyeliner on the thicker side this product is for you. If you like a thin line you will be frustrated by this product. I like to sort of tap mine on with the edge of the felt tip, and soften with a Q-tip or brush. I most prefer to wear this on my top eyelash line only. I rarely wear a cat eye, but had little trouble applying a cat eye with this product. Again, it will make a thicker line though.
Pros: long wearing, jet black, easy to use, don't have to use a brush and product to apply, easy to pop in your purse for a touch up if needed. Did not bleed. Love that!
Cons: could be hard for some to use, doesn't make a thin line very easy. I read a couple reviews that theirs dried out fast, but this has not been an issue with mine.
I give this a 4 out 5. Will buy again.
—
Looking for more on makeup? Check out How-To DIY Manicure and Makeup is My Friend… Sometimes
#gritandgracelife