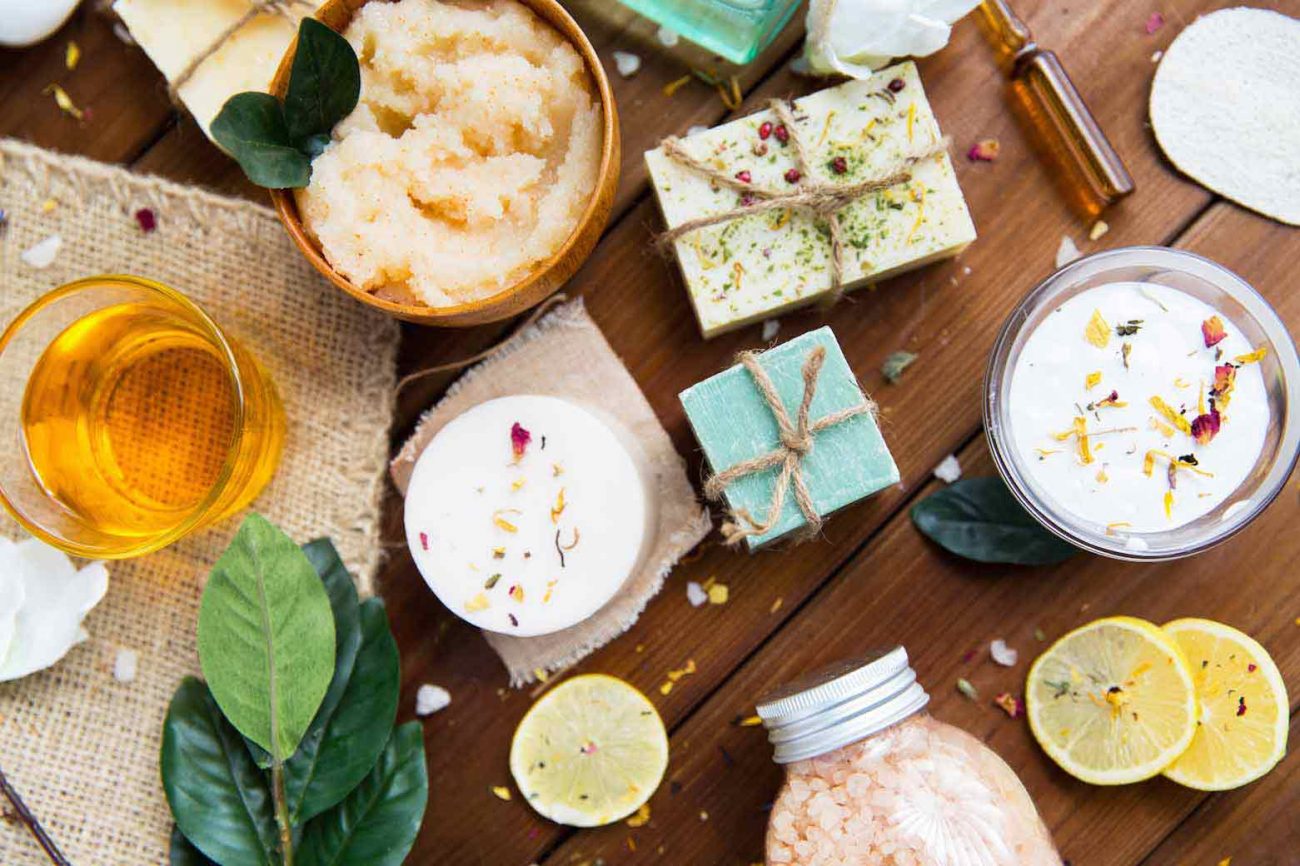 I am a firm believer in making small, gradual changes. I've never been an all-or-nothing type of girl; I'm more of a little-something day by day kind of lady. I wanted to comment with a million clapping emoji's on the article Can I Be a Hippie in Heels? Balancing a Healthy Lifestyle because I am in the same boat, rowing right along into what works for me. This year I did a lot of browsing for products that could effortlessly help me bring about my best outer-self. I ended up adopting a few new gems that I hope I never have to live without.
6 Ways I Improved My Hair and Skincare Routines:
1. Formed a skin care routine (and stuck to it).
Cleanser, toner, serum, moisturizer. I used to wipe makeup off with a wipe and call it a night, doing my skin no favors, wishfully thinking of a natural glow and confidence without an ounce of concealer. While there are countless brands and recipes to try, I am a longtime lover of Lush Cosmetics and after reading reviews and talking to their ever-helpful employees, I decided to commit to a full-fledged regimen including my own DIY essential oil face wash, Lush Tea Tree Water toner, Full of Grace serum bar (appropriate? I think so.), and Imperialis moisturizer. While still hosting minimal life-given flaws, my healthy face thanks me for rejuvenation and protection.
2. Gave up on acne spot treatments.
Why? Tea tree essential oil, ladies. Even the deepest, grossest, painful pimples vanish in a couple nights with a dab of this precious, pimple fighting oil. Try adding it to facemasks too!
3. Achieved my favorite haircut, stuck with it, and protected it.
Thankfully my stylist was a friend first and able to convince me to finally use heat protector. She's helpful when I struggle to communicate what I want and so understanding when Jennifer Aniston comes with me (in photo form) to every appointment to model the lob of my dreams.
4. Bought a Wet Brush.
Confession: I was using the same brush I bought in high school (and I'm scared to admit it may have been earlier). I have fine hair, but a lot of it, and this brush carefully yet seamlessly detangles towel dried hair with no flinches or broken strands. Magic.
5. Wore lipstick more.
I learned that just two simple swipes can give just the right dose of "go-get-em" for the day. Because of Grit and Grace's very own, Julie Graham, I needed no further convincing to run to Target within the hour and try NYX Lip Suede, you can buy it here. Soft Spoken is my favorite shade for everyday wear and also happens to be the perfect dupe for my favorite Kat Von D liquid lipstick that I didn't need to save up for to purchase, thanks to Julie's review. My mom gifted me Clinique's Matte Magenta, and as one who has previously stayed safely in reds, this pop of pink is just too fun to not wear when the outfit and occasion permits. Real talk, I used to have so much fear of wearing lipstick because of what others may say or think. When I shift my perspective to wearing lipstick for my own fun, I have grace for myself and others. It's makeup for crying out loud. Be bold! Wear the lipstick.
6. Wore makeup less.
I grew, gave myself some grace, and gained the confidence to let my beloved freckles and dark under-eyes show together more often. On a Saturday morning especially, I let my face breathe and appreciate exactly what my face looks and feels like. It's such a joy to stop applying product for the sake of everyone else who may see my outside appearance and, rather, enjoy the way my un-doctored self looks while showing others more of what's inside. Hint: it's a whole bunch of flawed grit and grace.
Feeling confident in your beauty, too? Share with us your little secrets that you just can't live without below!
—
You'll also like Four Every Day Nude Lipsticks for On-The-Go Women, 10 Funny Things All Women Do, Girl, It's Perfectly OK, and 5 Everyday Essential Oils for Beginners
#gritandgracelife