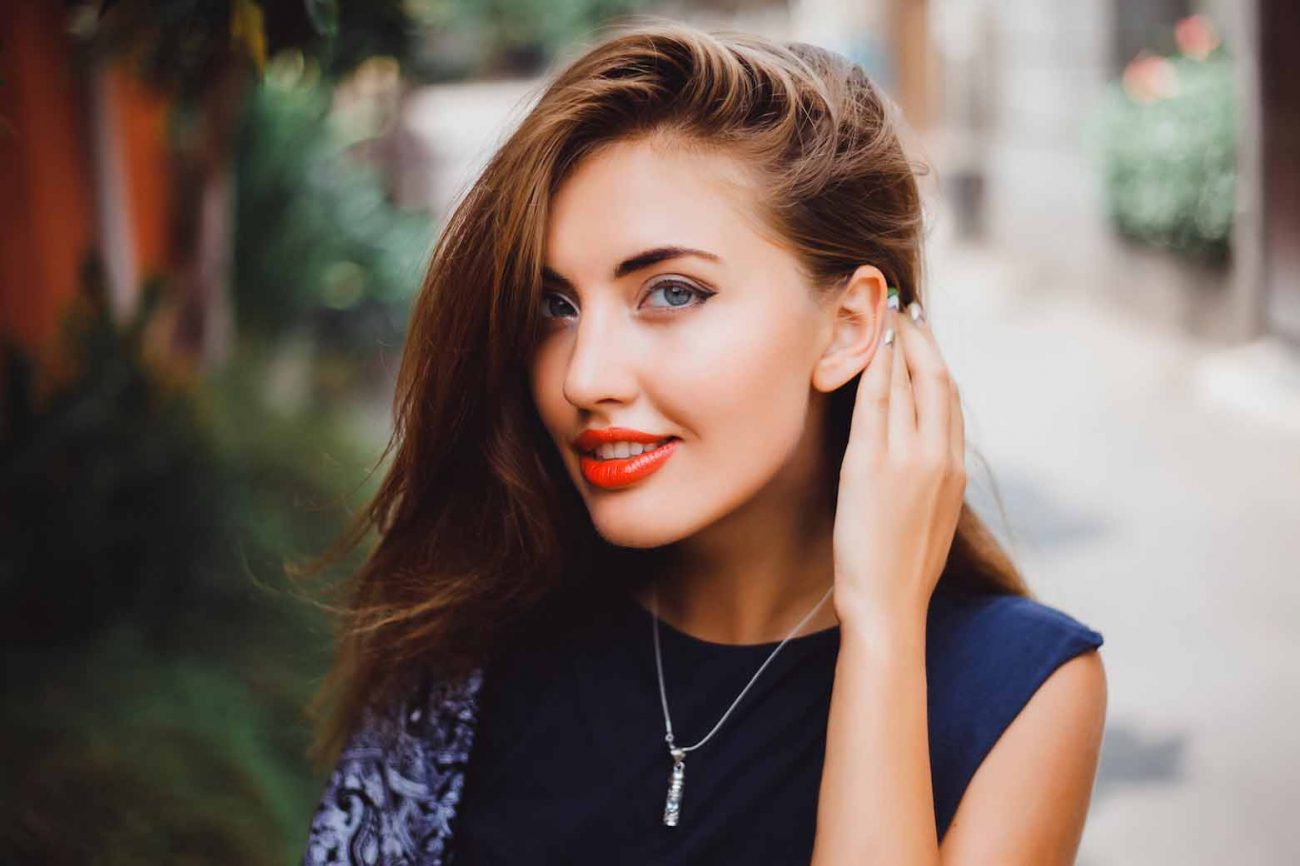 November through February marks perhaps the most dreaded season in the life of a single woman. We kick off with family gatherings at Thanksgiving, or Friendsgiving, and, without fail, as we go around the table listing what we're thankful for some doey-eyed friend gazes lovingly at her new groom and says, "I'm thankful for my husband. He's so amazing."
Then there's the "plus one" you never have for the office Christmas party.
The week spanning Christmas and New Year's might as well be dubbed National Engagement Week as the social media feeds from countless friends will be filled with romantic carriage rides, kisses under the mistletoe, smooches at midnight, and shiny new rings. The new year brings well-meaning wishes of, "Well, maybe this year!"
And just when you think you might be able to move on, February drops Valentine's Day like someone running into you on the ice skating rink.
Thanks for that.
November through February marks perhaps the most dreaded season in the life of a single woman.
Yes, holidays are fantastic, and it is great to spend time with family and friends, but if dear Aunt Sue asks you one more time when you're going to hurry up and get a husband already, this turkey is going to go flying.
So how can you, as a single woman, weather another holiday season with some grit and grace?
1. Don't sit at the kids' table.
Not literally. Well, actually, yes, if you're being told to sit at the kids' table, don't. But don't sit at the cultural kids' table either.
In many cases, singleness can be a kids' table. Conversation begins and ends with your identity as a single woman. It can leave you feeling left out and less than while all of your friends and family talk about business endeavors, goals for next year, trips, and more.
You're an adult, and whether or not marriage is a desire you have, you have other things to contribute to the conversation. Be ready to offer those significant things in your life and don't let people focus on your lack of a "significant other."
When Aunt Sue asks if you've "found a man yet," instead of replying with a curt "no" (and throwing turkey), keep the turkey on your plate and confidently reply, "Not yet! I haven't found someone who can keep up with me. But I did buy a house/go on a trip/move/get a new job. Here! Let me show you pictures."
Don't let the conversation end with your single status. Celebrate who you are as a woman, as a person. Hopefully, you didn't simply sit around all year doing nothing but waiting for a special someone. You have done other things this year—gotten a new job, a promotion, landed a contract, finished schooling, moved, bought a house. There are so many other things to celebrate.
…if dear Aunt Sue asks you one more time when you're going to hurry up and get a husband already, this turkey is going to go flying.
2. Phone a friend for your plus one.
Unless your office has some policy that the plus one for your work party has to be a spouse, take a friend! Double check with your HR or management to make sure, but in my experience, people bring in "dates" all the time who are not in any committed or recognized relationship. If Jane from accounting can bring her boyfriend of two weeks, then you should be able to bring your high school BFF of five years and make it into a girls' night! Then, you know you are going to have a good time and won't spend the night sitting in a corner drowning your singleness in an open bar. A good friend won't turn down free food.
3. Stay connected.
For the extroverts among us, don't slow down! For the introverts among us, don't disappear! Set up coffee dates or outings with friends. Use this time to travel to visit far-off relatives or go spend New Year's Eve in NYC (it is a pretty cool experience). Write letters to old friends. Do what you can to avoid the nights alone on the couch drowning your singleness in a pint of ice cream or leftover pumpkin pie. Don't put yourself at the kids' table either!
4. Start the conversation.
It sounds strange, but sometimes our married friends and family are uncomfortable talking to us because they care and don't want us to feel isolated. This can be especially true if this year held a lost relationship.
That new friend who got engaged might hesitate to share her news with you because she doesn't want to make you feel bad. Then, you find out some other way and ultimately end up feeling left out anyway.
Don't be afraid to take the reigns and start the conversations with your friends and family. If you feel like a certain friend is shying away from talking to you, reach out to him or her. If there's a family member who isn't making eye contact, make a concerted effort to talk to them. Perhaps start by asking them what they would like for Christmas.
This season can be hard, and yes, it can feel lonely and be frustrating to have yet another year without your plus one for the office Christmas party. But remember, it doesn't require that plus one to be a woman worth knowing and loving. You still have something to contribute this holiday season beyond being a default babysitter. Don't let yourself be trapped or isolated. Your relationship status is only a small part of who you are. It just takes an extra bit of grit and grace to let the rest of you shine through.
—
For more grit + grace as a single lady, check out:
Here's How to Answer That Awkward Question With Grace
Grit and Grace for All the Single Ladies
Dear Single Friends: What I See When I Look at You
Breaking Up and Becoming a Strong Woman
7 Things to Look for in a Man
How to Avoid the Wrong Guy: A Checklist for Strong Women
Don't miss these popular articles:
Bible Verses From the Grit and Grace Team on Grace
Are You Missing Your Purpose While Searching for It?
How Do I Know What Defines Me?
How to Face Confrontation With Grit and Grace
When Her Yes Feels Like Your No
#gritandgracelife
You'll enjoy this episode from This Grit and Grace Life podcast: What Today's Dating Scene is Really Like – 094!
Remember, it doesn't require that plus one to be a woman worth knowing and loving.