In the introduction to Raising Great Girls, author Darlene Brock makes an eye-opening observation about motherhood: experience isn't necessary.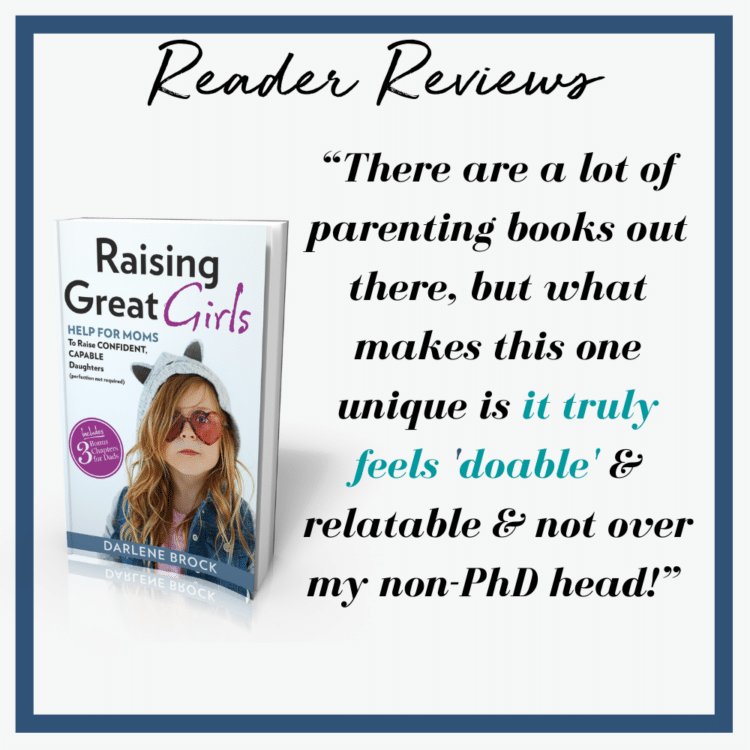 It's a truth that can chill your spine if you've never thought about it before. In a world where entry-level job positions still somehow require three to five years of experience, the most challenging—yet rewarding—job a woman will ever encounter calls for none. Just a heart that's full of love and ready to grow.
After raising two happy, strong and successful girls of her own, Darlene decided to share her hard-earned parenting secrets. She offers a candid look at the struggles every mom will face, but not without practical advice to handle them.
Each chapter in the book is named for the roles moms must assume throughout their daughter's life: that of an academic advocate, a sex ed teacher, and a communications specialist, among others. They are individually and collectively important, and when put into practice, can equip you with wisdom and a balanced approach to a relationship that is constantly fluctuating.
We're not talking about perfection here. It's simply not possible. There will be tears and blowouts, but there can also be compassion, respect, and kindness that will shape your little girl into a confident, capable woman. Darlene's own experiences, plus those of other mothers documented in this book, lends advice and encouragement guaranteed to erase any doubt that you can raise great girls. It starts with you, Mom!
Grab your copy of Raising Great Girls here.
—
Want to know more? Darlene's daughters join This Grit and Grace Life podcast to share their perspective: How Can You Raise Great Girls? Darlene's Daughters Tell All – 054