In this episode, we're talking about sex!
There's a lot of talk about sex in our culture today—in fact, nearly every part of our day-to-day experience is saturated with it. But are there biblical guidelines for sex? How can Christians, or women of faith, view or take part in sex, especially as it pertains to our relationships and dating?
Author and blogger Kat Harris specializes in this conversation. She joins Darlene and Julie this week to address the long-held notion that sexuality is sinful. She shares what the Bible has to say about sex, intimacy, love and pleasure outside of just procreation.
Kat will tell you that sex isn't bad; it's actually part of God's careful attention to detail and His desire for us to live abundantly. If your understanding of sex includes purity culture and the idea that our bodies are inherently bad for craving physical connection, we encourage you to take a listen to this different, insightful perspective.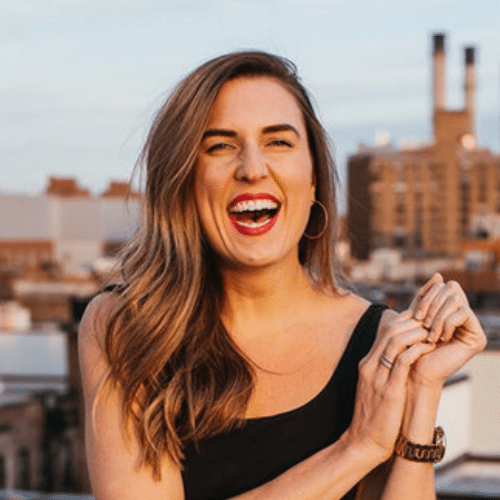 Kat Harris is the host of The Refined Collective Podcast, and co-founder of the online publication The Refined Woman. Her first book, Sexless in the City, came out last year.
In addition to being a full-time photographer, she coaches and equips women all over the world in dating, relationships, singleness, sexuality, faith and how to build a renewed and healthy biblical sexual ethic rooted in freedom, truth and grace.

Kat loves God, personal development, a good Beyoncé dance party, and is a ranch dressing connoisseur.
You can find Kat on Instagram @therefinedwoman and on her website therefinedwoman.com.
Quote of the episode:
"What I think is so beautiful about sex is it has the capacity to be this physical manifestation of this mind-body-soul-spirit commitment, connection, and relationship." —Kat Harris
Resources
—Grab a copy of Kat's book, Sexless in the City
Kat's recommended reads:
—The Great Sex Rescue by Sheila Wray Gregoire
—Girls & Sex by Peggy Orenstein
—Boys & Sex by Peggy Orenstein
—Redeeming Sex by Debra Hirsch
Be sure to follow us on social media!