Women have accomplished some pretty incredible things throughout history. It was women that patented windshield wipers, disposable diapers, non-reflective glass and a host of other products that benefit us to this day. And that's just a glimpse into the life changing achievements we've made.
Yet, it's not uncommon for us to feel as though we're not enough. We question our value when we see other women who are prettier, doing it better, or seem to be winning at life. 
Grit and Grace Life writer Jodi Shultz joins Darlene Brock and Julie Bender to discuss this epidemic. Jodi recalls a time in her life when she felt like she didn't measure up. Despite her efforts to hustle and rise to a prestigious position at work, those feelings never left, and she realized that our self-worth is about more than what we're doing—it's about our inherent value as determined by God. In this episode, Jodi, Darlene and Julie chat about why women feel like this, and practical ways we can settle the question of our worth once and for all.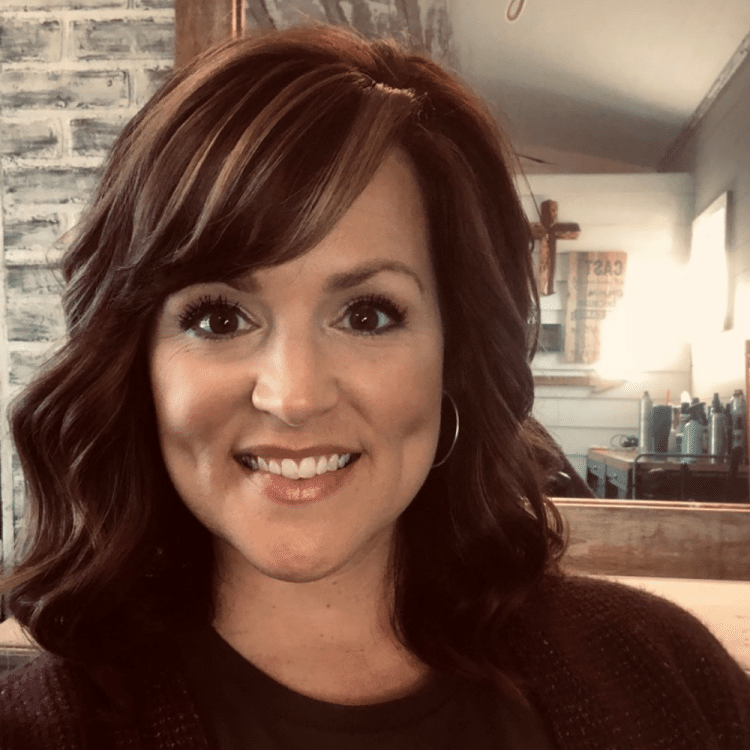 Jodi Shultz is a wife and mom of two out of a little town in Kansas. She is a hairstylist who is extremely passionate about encouraging and inspiring her female clients, believing it to be her life's calling. The name and slogan for her business is "Thairapy—It's about more than just hair." Jodi loves providing a safe and relaxing atmosphere where women can open up about their lives and their struggles, while she prays for and speaks truth and encouragement to her clients. You can follow Jodi on Instagram @thairapist_jodi .
Disclosure: This post may contain affiliate links that at no additional cost to you, Grit and Grace Life may earn a small commission.
Quote of the episode:
"God didn't create us to hustle for our worth. It's something that he placed upon us." —Jodi Shultz
Resources:
—Click here for Biblical affirmations of your worth
—Grab a copy of The Help here
—Read Jodi's article "What Happened When I Finally Heard God Whisper"
—Listen to Jodi's message of encouragement:
Be sure to follow us on social media!