Nobody says motherhood is easy—sometimes it can be downright challenging. And when those moments pop-up, your first reaction may be anger, which is normal. But destructive anger and burnout in motherhood? Not normal, and not healthy.
Certified professional life coach Natalie Hixson joins Darlene Brock and Julie Bender this week to discuss how moms who are dealing with chronic anger and burnout can seek healthier means of expression and actually enjoy their motherhood journeys.
Several years ago, when screaming and slamming doors didn't stop her toddler's tantrums, Natalie brought her daughter to a therapist. It was there she realized that the problem was with her, not her child.
In this episode, Natalie identifies common triggers for moms; healthy emotions and how to process them; and practical steps to prevent an angry reaction, or reset if it happens. If you resort to patterns of destructive anger often while raising your kids, this episode will help you get back on track!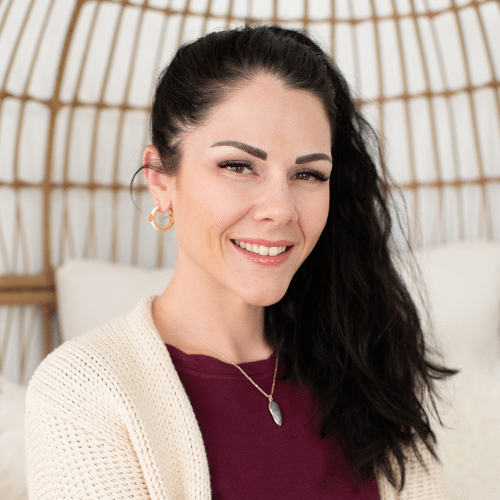 Natalie Hixson is a wife, mother, auntie, and certified professional life coach who helps discouraged Christian moms overcome destructive anger and burnout. After learning to thrive in motherhood and process anger in a healthy way, Natalie became convicted to help other moms avoid those dark years by helping them to process their anger, identify their triggers, and ultimately control their reaction to triggering situations. 
She enjoys her own motherhood journey by hanging with her husband Mike and their three daughters in Bozeman, Montana. She recharges with Jesus, coffee, and adventures with her family like skiing in the winter and hiking in the summer!
You can find Natalie at her website, nataliehixson.com.
Quote of the episode:
"You're not a bad person for being angry." Natalie Hixson
Resources
—Find Natalie's Trigger Tracker here
Be sure to follow us on social media!