Do you mindlessly "like" quotes on Facebook or Instagram? We realized that we do. We post them a lot too! What if we actually took a moment to ponder the intention behind the quote? Finding ways could we grow, or shoot, just relax. What if we actually applied them to our lives? In this episode Darlene and Julie talk about several quotes they really love, some are serious, thoughtful, others are just plain funny. We are taking a little bit of time to discover how each quote can teach us a lesson worth learning, not one made just for double-tapping.
Here are a few we discussed:

"Beauty begins the moment you decide to be yourself." Coco Chanel
"Follow your heart, but take your brain with you." Unknown
"Both of us can't look good at the same time. It's either me or the house" Unknown
"If I'm being honest" or "To be perfectly honest" or "honestly…"
"When I stand before God at the end of my life, I would hope that I would not have a single bit of talent left, and could say, 'I used everything you gave me'." Erma Bombeck
"Storms make trees take deeper roots" Dolly Parton
"If you feel the wind blowing through your hair, it's time to shave your legs." Unknown
"YOLO"
In the app? To see full show notes, click on the Episode Webpage link below.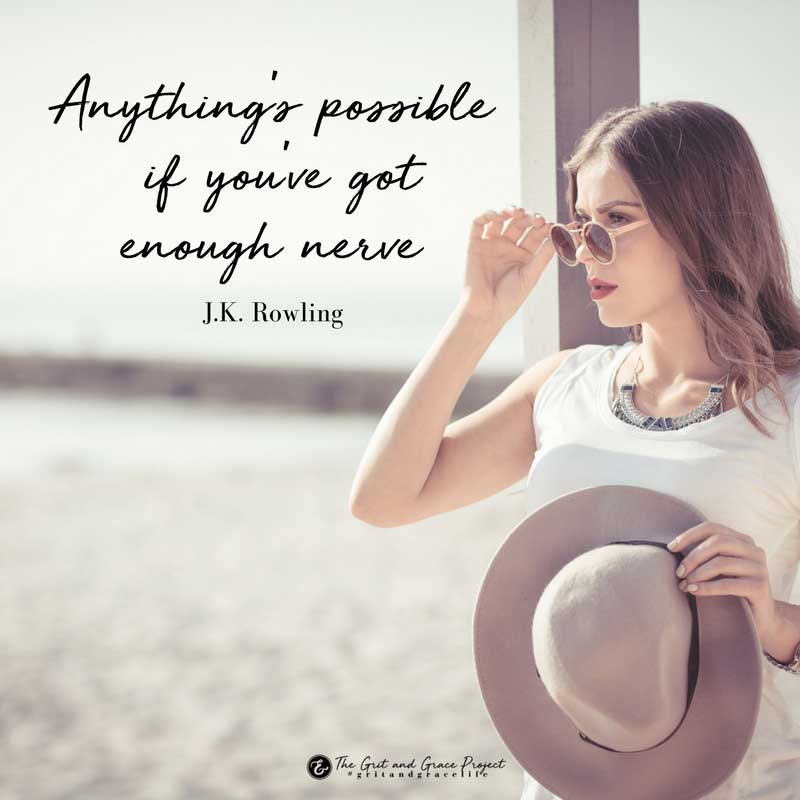 Quote of the episode:
"To be honest, I'm winging it. Life, motherhood, my eyeliner. Everything."
Be sure to follow us on social media!
Facebook
Instagram
Twitter
Pinterest
#gritandgracelife