My 18-year-old self perked up when the college tour guide dropped the statistic, "We are ranked number four in Most Likely To Find Your Future Spouse Here." Say no more, sign me up! Soon, visions of walking around the ivy and brick walkways in that North Carolina college, arm in arm with my Southern gentleman quickly filled my mind.
I was done with the "frogs"… the cool guy in high school who prided himself on kissing a girl from every page in the high school yearbook, the guy with the cool car and cheesy pick-up lines. I didn't want to date for the sake of dating. I wanted to be wooed.
Then it happened, I laid eyes on a Southern boy, was introduced multiple times, and was so invisible to him he nearly ran me over on campus. Sometime later, by divine intervention, his eyes were finally opened up to see me, and then, to pursue me. I went from near roadkill to being the recipient of daily sticky notes on my car window, long, late-night calls, and dinner dates paid for by well-earned money from his two jobs. While our young love was pretty insulated in those early college years, it became the foundation of a sweet marriage.
I didn't want to date for the sake of dating. I wanted to be wooed.
Before you think my life is a fairy tale and that Nicholas Sparks is calling me and my husband to do research for his next book, let me tell you that just the other day we fought about who picked up more of our dogs' poop from the backyard (the answer is my husband, by the way). That's a scene from The Notebook that surely would have fallen to the cutting room floor.
In a culture where we are offered up a Disney-distorted view of love on a silver platter, we seem to most celebrate how a couple falls in love, not how they choose to love and serve each other every day. We often see how the guy will slay a dragon, make a fool of himself, or find the foot that belongs in that glass slipper, but, many times, the movie ends with wedding bells. It probably ends there because later on Belle learns that her Beast is a snorer, Ariel learns Eric really enjoys Red Lobster, and Sleeping Beauty's just-woke-up-like-this look has dwindled over time. Trust me, it's not my mind-reading skills, my stable mood, or my cooking that keeps my husband around. It's his commitment to pursue me that allows him to love me despite all my failures.
Wooing is Worth Fighting For
Most days, I can't really put my finger on it or put into words how I am being wooed. I just know I am loved and can entrust my husband with my safety, trust, and love. It's in his tender care when he plugs in my phone to be charged when I've already fallen asleep for the night, the way he cleans the bathroom after a child has been sick, and his commitment to meeting with other men in the same stage of life to seek their prayer and encouragement for our marriage. So many of the things he does for me go unseen and (sadly) without my thanks. Yet, even when his actions are unnoticed, they are felt. While it is difficult to admit, sometimes it's only when he is away for work that I truly notice the way in which he keeps our home and our marriage together.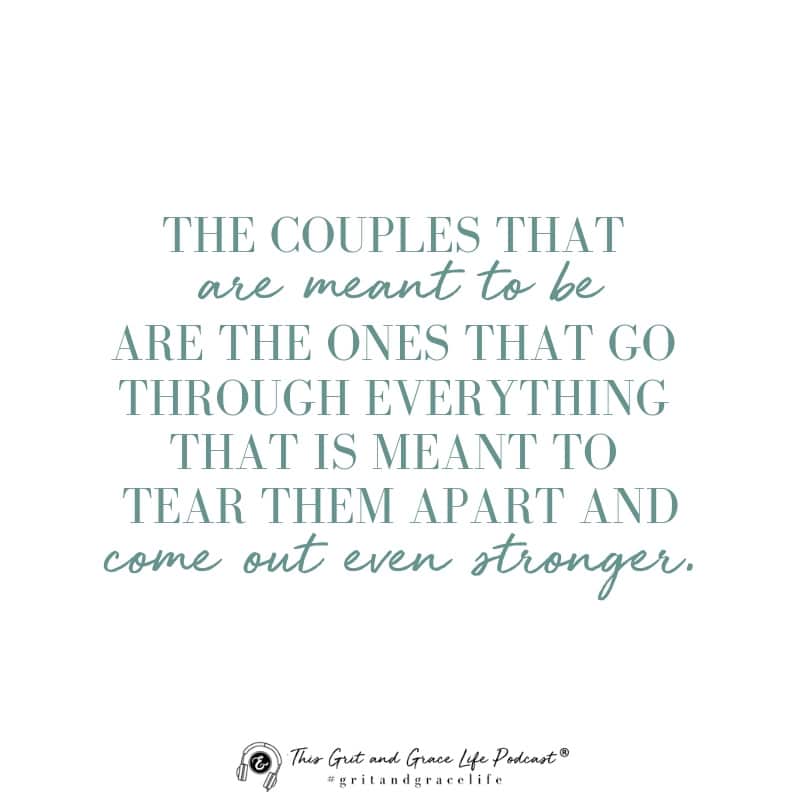 It wasn't long after our wedding bells that we realized our marriage would always be under attack—by bills, long work hours, hardships, crying babies, and lack of time. There were moments when the pursuit became less hot and the wooing went awry. But as life changed around us and as I changed as a woman, my husband changed his tactics of pursuing me. His arsenal and strategies of fighting for our marriage evolved, and (by trial and error at times) he continued to learn me.
I am not here to just brag on my husband—wait, yes I am—because that's what a well-loved woman does. Out of the overflow of a well-cared-for heart comes gratitude and the praise of the one who holds her heart. While we still don't (and probably never will) have it all together, I do feel like I have enough clout to tell you: wait for it. Be the woman that is wooed. Be the won-over woman. Whether you're stuck in the middle of a plague of frogs or facing a love that is no longer fresh and spontaneous, remind yourself of what is worth pursuing and worth the fight.
To read more about how Carolyn and her husband met and fell in love, read Boy Meets Girl: Love Your Spouse Challenge Part 1 and Boy Marries Girl: Love Your Spouse Challenge Part 2.
Image by Hernan Sanchez
—
For more articles on creating a healthy marriage or relationship, start here:
He Brings Me Flowers, but Is That Enough? 
7 Things to Look for in a Man 
One Thing That Will Improve After Your First Year of Marriage 
5 Guys to Avoid (That Your Mother Warned You About)
7 Dating Tips for Successful Relationships
Don't miss these popular articles:
As a Mom, I Want You to Know This About Down Syndrome
Does God Really Love Us?
A Life Full of Hardship Has Made Me Joyful
Great Sex—What Is It?
Why Every Mom Needs to Have a Meltdown
#gritandgracelife

You'll love this podcast episode from This Grit and Grace Life: Keep Your Love Alive: Avoid These Relationship Mistakes – 084!
Out of the overflow of a well-cared-for heart comes gratitude and the praise of the one who holds her heart.