It took three years after my husband died to consider dating again. "Father," I prayed, "if marriage is in your plan, then please lead him to me." And then—out of curiosity—I listened to a couple of podcasts about dating and tucked away this interesting nugget: "If there are twenty eligible singles in a room, we automatically rule out seventeen of them based on outward appearance and/or body type." Too short, too thin, too tall, too thick, apparently we rely on looks.
In the course of time, I dated a couple of different men. And then, I met Dan while interviewing him for an article about a shower truck ministry for the homeless. Dan might have fallen into the category of the seventeen men I would have ruled out. Because he seemed guarded. And he carried a weight of sadness. And he was uncomfortable talking about himself, which means his true self didn't show through.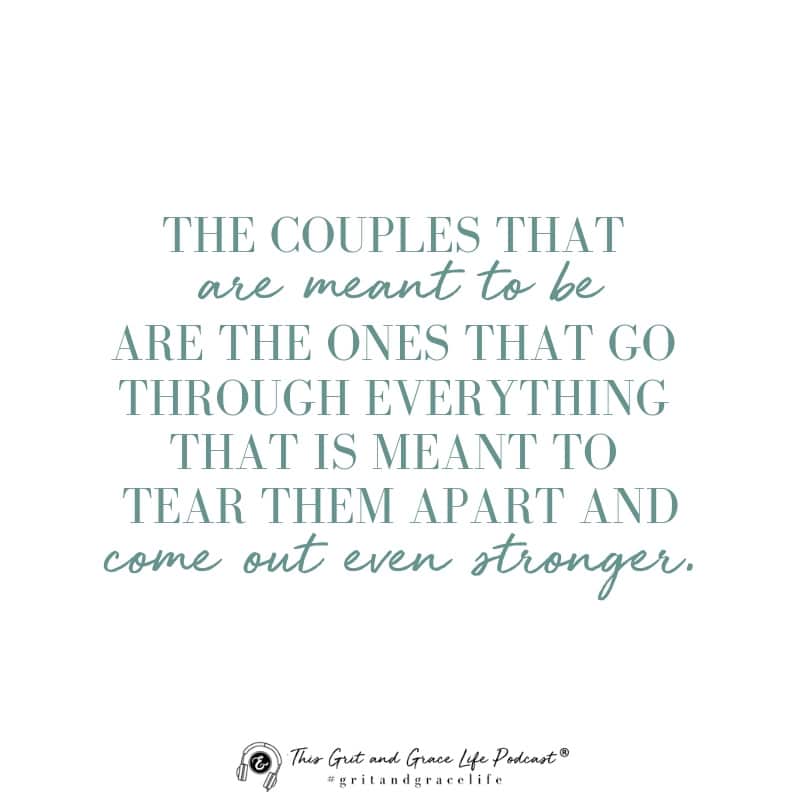 After the interview, the conversation naturally slid into our mutual experiences as long-term caregivers for spouses who died of cancer. I asked questions about his deceased wife, and he talked openly, with occasional grief leaking out of his eyes. Wow, I thought, how much courage does it take to be this vulnerable in front of a woman he just met? (It so happens that vulnerability is an attractive quality to me. Smile.)
"It helps to talk with someone who knows what I'm going through," Dan said.
To which I responded, "If you ever need to talk again, I'm a good listener."
Dan took me up on the offer. We continued our conversations in hiking boots and snowshoes along the local trails and in the nearby mountains, resting on fallen logs high in the Cascades, eating our lunch, and sipping hot tea from a thermos. And we talked. Good, honest, open conversations.
A short while later, Dan was headed to Mexico with a friend, distributing Bibles and textbooks and medicine and doing chores and repairs as needed. Meanwhile, I was scheduled for a writing retreat in a log cabin on a couple of thousand acres in Idaho.
Text messages flew back and forth. Dan sent photos of gorgeous sunsets over blue water, and I reciprocated with pictures of deer bounding up snow-covered hills. One photo featured him bottle-feeding an 8-day-old baby goat. "Can I keep him?" he pleaded. Later, when he texted to say they had crossed back into the U.S., I asked: "So, does this mean they didn't discover the baby goat?"
Turns out, the man I thought was quiet and timid … really isn't. He has a quick wit with a teasing glint in his eye. He's fun. And easy to be with. He's thoughtful and kind. And we're headed in the same direction in life with our love for travel and outdoor adventure and our mutual desire to spend our remaining days blessing as many people as possible before we head into eternity.
I love these thoughts from a Canadian writer named Oriah Mountain Dreamer (not her real name): "It doesn't interest me what you do for a living. … I want to know if you will risk looking like a fool for love, for your dream, for the adventure of being alive. … It doesn't matter to me how old you are or how much money you have … I want to know if you will stand in the center of the fire with me and not shrink back."
The externals don't matter.
What matters is belonging to someone who shares your faith, belonging to someone who will stand with us through the fire and the hardships that life offers up from time to time.
Back in Oregon, the weeks sped by as Dan and I resumed hiking and snowshoeing. We held long conversations over Chai tea on blustery days and attended a really great blue grass concert. We went fishing and rode motorcycles. We had dinners out and enjoyed meals cooked for each other.
And, well, with one thing leading to another, this good man asked me to be his bride. After recovering from my astonishment, I purchased a lovely white dress to wear down a grassy aisle. We'll be surrounded by our nine children and nine grandkids at a mid-summer wedding under impossibly tall Oregon trees beside a clear, cold river.
I keep pinching myself to make sure I'm not dreaming.
There's no one else in the world I'd rather spend a lazy afternoon with. I'd rather kayak or watch a football game with, plant rows of bush beans and red potatoes, or hold a conversation with. This man—soulmate and best friend—has properly stolen my heart.
Dan likely would have been one of those seventeen men in a room of twenty eligible bachelors that I might have automatically excluded based on first impressions. But if we operate within that formula, there's a good chance someone among the overlooked would be that stand-in-the-fire-with-us best friend and life's mate.
And that matters. Immensely.
—
To read more about relationships from strong women like this, check out:
When Will I Be Ready to Date After My Husband's Death?
He Brings Me Flowers, but Is That Enough?
These 10 Red Flags in Dating Should Make You Run
Ask Dr. Zoe – How Do I Progress in a Relationship From Girlfriend to Wife?
We Moved 1,138 Miles to Save Our Marriage
Establishing Healthy Boundaries in the Grit and Grace Life
My Really Different Kind of Family
Don't miss these popular articles:
Dear Wife of the Badge, You Are Strong
What You Need to Protect Your Child From Sexual Exploitation
TobyMac's Son's Cause of Death Reminds Us That Faith Doesn't Protect Us From Pain
How to Have a Good Time on a Saturday Night
Ask Dr. Zoe – I Love Being a Working Mom, But I Need More Balance!
What Is the Magic of the Snowball Effect?
#gritandgracelife
You'll love this podcast episode from This Grit and Grace Life: How to Embrace Love in Every Season With Debra Fileta – 123