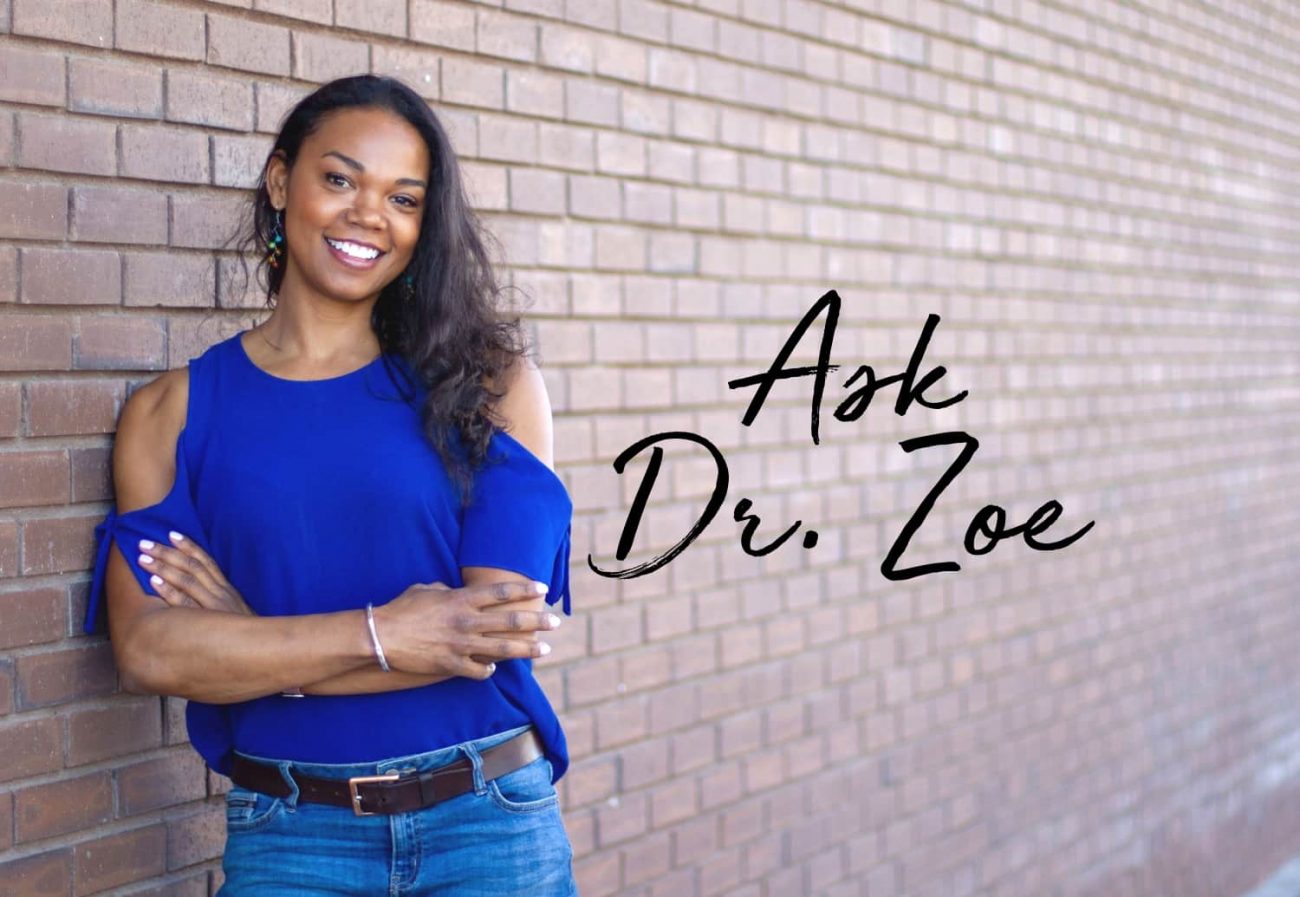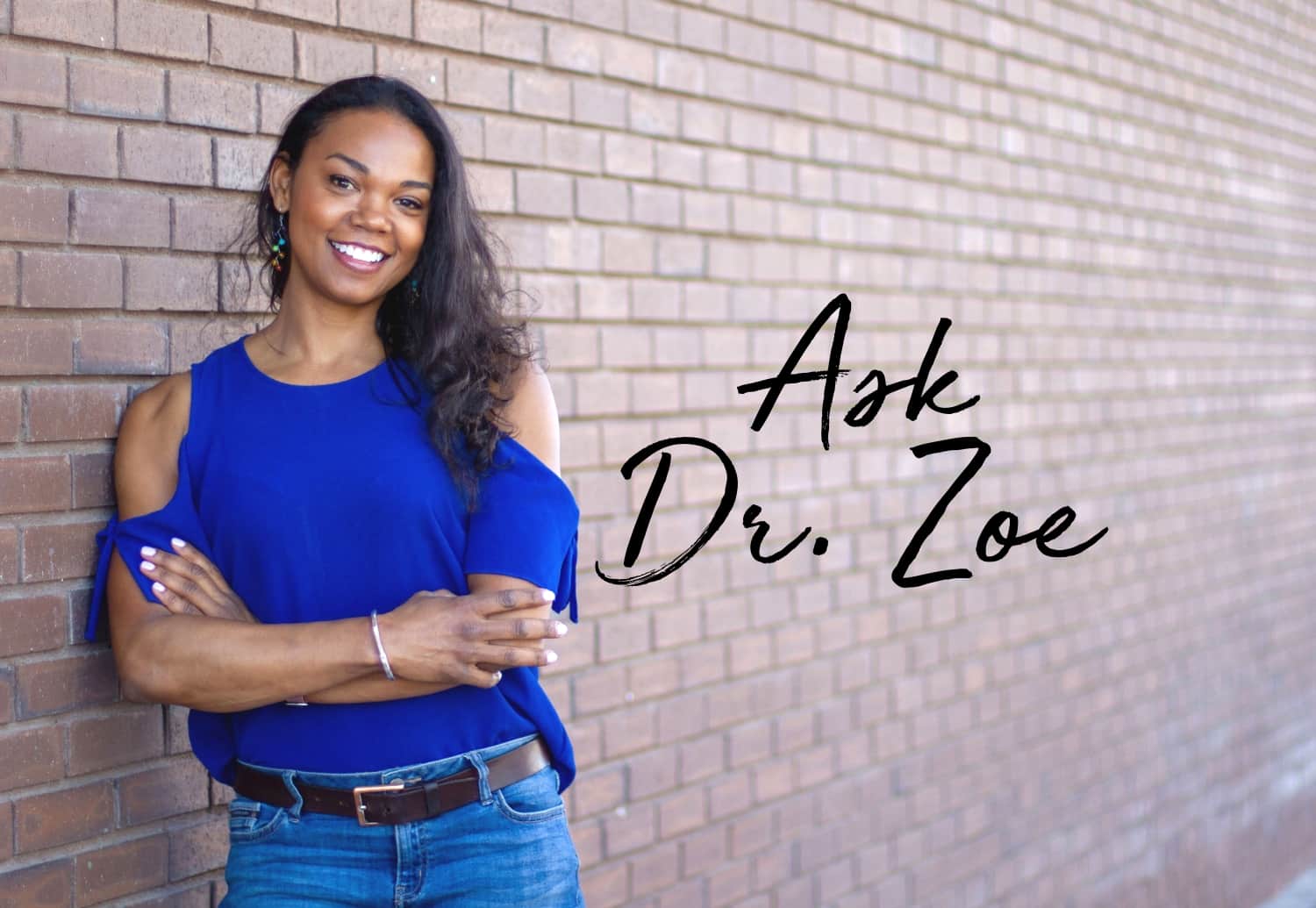 'Coping With Anxiety' Asked:
I recently realized the extent to which I have struggled with anxiety all my life. What are some healthy, Biblical coping mechanisms I can use when anxiety and panic set in?
Dr. Zoe Answered:
Dear Coping With Anxiety,
What I love about Cognitive Behavioral Therapy is that it is completely Biblical. The Bible says, and modern CBT research has proven, that getting control over your thoughts is the best and most efficacious treatment for anxiety (and depression). The Bible tells us whatever is true, whatever is noble, whatever is right, whatever is pure, whatever is lovely, whatever is admirable—if anything is excellent or praiseworthy, think about those things and the God of peace will be with you (Philippians 4:8). Basically, thinking good thoughts will give you peace! Proverbs 23:7 says, "As a man thinketh in his heart, so is he…" Our thoughts are tremendously powerful, and most of us are not even aware of what we say to ourselves every day all day long.
All of this is true, but the stark reality is that it is so much easier to say "think good thoughts" than it is to do it. Many of us are not even aware of our negative thoughts, or we don't recognize them as negative.
Many make the mistake of thinking if their faith was stronger then they wouldn't be depressed or anxious. Your anxiety has nothing to do with your faith and everything to do with the combination of the influence of your life experiences on your temperament and genetics. And presently, your anxiety is completely maintained by the stories you tell yourself about yourself and your world.
The beautiful news is that it can be turned around. My suggestion is that you seek out a psychotherapist, trained in CBT methods who can help you recognize your faulty thought patterns and help you get in control of your thoughts, anxiety, and panic. Don't allow anxiety to continue to control any part of your life. You don't need to do this alone. Seeking help is Biblical.
You've got this. It just takes a little grit and grace!
Dr. Zoe
—
Read what some of our writers have to say about positive thoughts, anxiety, and depression:
3 Ways Positive Self-Talk Can Improve Your Life
Ask Dr. Zoe – Anxiety, When Is It Beyond Normal?
Overcoming Shame in the Grit and Grace Life
2 Ways to Break Free From Self-Sabotage
Overcoming the Waves of Anxiety and Panic Attacks
Don't miss these popular articles:
Share This Free Gift With Your Daughter's Dad
Here's a Quick Way to Know If You Should Keep Dating Him
This Is How to Use Your Gifts to Build Your Business
There's No One Right Way to Feed Your Faith
Anatomy of a Strong Woman
#gritandgracelife
To hear more from Dr. Zoe, listen to this podcast episode from This Grit and Grace Life: Is it Time for Counseling? A Therapist Helps You Decide (with Dr. Zoe Shaw) – 004!
You'll also enjoy this episode Skillet's Jen Ledger Shares Her Faith, Her Fear and Her Strength – 044