I have taken two extended European trips, one with a band that I managed and the second with my two daughters. The first was work getting to each city where concerts were to be performed. The other is a promise I made to my daughters when they were small that we would do when grown. On both trips, we traversed the European landscape on the Eurail, an exercise that taught me a crucial lesson: always travel light. This rail system is amazing yet waits for no one, whether it is creatives or young women, complicating getting on and off with belongings in tow.
I learned this from traveling with musicians on the first trip; it is insane to lug two suitcases each. I didn't bring two, but every boy in the band did. One member had a case entirely filled with shoes. After almost missing trains and the inability to exit quickly, I determined that this was something I never ever wanted to see happen again. So when the three Brock girls were planning a mother-daughter trip to Europe, traveling light was the goal.
My dictate was to bring one suitcase for each of us. It would cover two weeks in four countries—including nights out, hiking trips, and varied temperatures. Pulling that off required a lot of research and difficult decisions, but we managed and were thankful we made the decisions we did.
Here are my best 10 tips to travel light:
1. Don't pack things you can buy at your destination. Shopping in other cities or countries is part of the fun, so decide to leave room in your suitcase for those special purchases.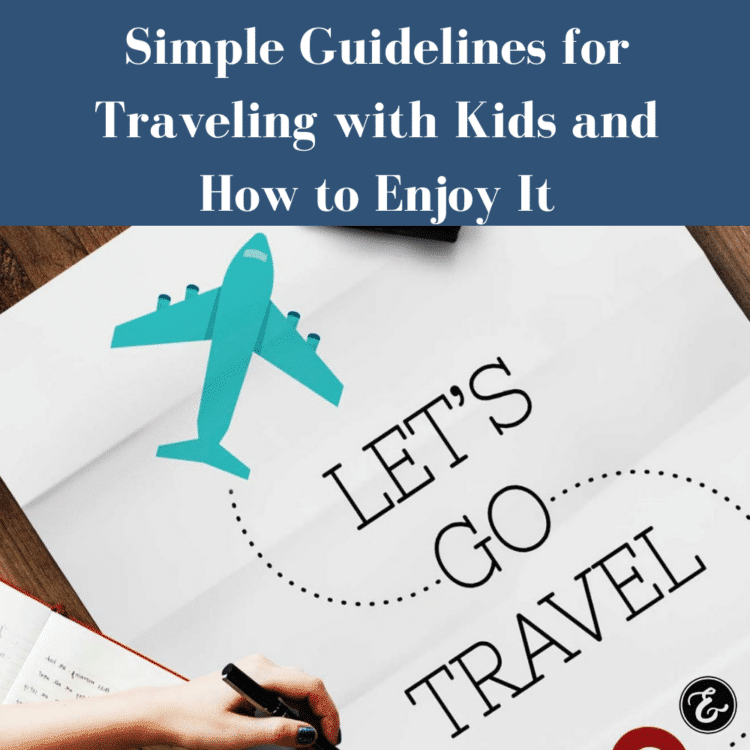 2. Limit your shoes. Do you know how heavy shoes can be? I found out while trying to assist in getting that one bag of shoes on a train before it left the station. Check out the weather for sure, but in general, a great pair of walking shoes, flip-flops you can wear in showers and on the street, and one pair of dress-up shoes is all you need. This is not the time to break in anything new; whether it's day or night, you will be walking and exploring, so make sure every pair you bring is comfortable.
3. Restrict your gadgets. I generally carry a phone, tablet, and computer for short-term travel. But when on an adventure trip, there are sites to see and experiences to embrace. Take your phone to be reachable (make sure it's on an international plan if that's where your trip takes you) and take photos. You can check back into life via gadgets when you get home.
4. Wrinkle-free is your friend. When you are traveling through four countries, various climates, and experiences, you want to be able to throw clothes into a bag and go. You also want to wear things more than one time. Wrinkle-free is the winner.
5. Bring a little black dress or skirt. These will work for many places. You can dress it up or down. Dresses and skirts are great with flip-flops for in-town walking or with a jacket for evening dining.
6. Add options for layering. A lightweight, fashionable jacket. Pick one that will provide warmth for a cool day and class for a night out. Throw in a shawl, scarf, vest, or wrap (whatever your preference). All of these are easily packed options that can add style to any setting. But don't take more than 2-3; they will add weight you don't need. Just remember whatever you put in that suitcase, everything you pack should go with everything else.
7. Leave your entire beauty regimen behind. If we are honest, we generally use only a few repeat makeup items daily. Take only what you can't live without. Find out in advance what's available, then use what the hotels provide.
8. End one day by washing your clothes. All you need is the bathroom sink. If you have quick dry ones, even better. Hang them to dry. You've worn them more than once by this time, so they probably need it. But on a several-week trip, you will only have to do this exercise once.
9. Be ready for any climate. Add a few items, such as camisoles, to add warmth or be ready for a hot day. Pack your silk pajamas; they are amazing insulators under your clothes if you hit a really unexpected cold front or a hotel that keeps the thermostat at 60.
10. Choose your lightest, strongest rolling suitcase. You don't want to be lugging more weight than necessary. You want a case narrow enough to roll down a train aisle, and durable enough to take on a cobblestone walkway.
When the trip with my daughters was over, we used everything we brought, washed it once, and didn't wear ourselves out dragging luggage from country to country. And yes, indeed, we found some great clothing sales throughout Europe. Filled our suitcases to the brim for the flight home. With treasures in hand, we had created a relatively pain-free, memory-filled trip.
—
Maybe you already have a vacation planned, or you definitely want to get away but are still weighing your options. In this podcast episode, where Darlene and Julie chat about their dream vacation spots: Vacation Ideas: Why We Want to See These Unique Places Now – 042