I'm not sure how it is for you, but by the time summer break rolls around, I am absolutely drooling for a slower pace of life. I'm looking for some easy answers, like what I do well, easy slow cooker meals, Between the inevitable crunch of end-of-year activities at school, spring sports seasons coming to a wrap, and trying to keep up with life in general. I am flat-out worn out when summer arrives.
During this season, I always find myself breathing a gigantic sigh of relief. I welcome this change, and I fully prepare my children for the shift in my mindset, telling them that we will be slowing down and living a more mindful life during the lazy days of summer. I plan loungey afternoons at the pool with friends and find myself relaxing on some of those rules that I stick to like glue during the school year. Showering becomes interchangeable with swimming and I drop my typically firm stance on screen time and iPad use, knowing that the draw of the pool and playtime with friends will pull them away from the boring monotony of video games and YouTube in time.
I have compiled an amazing group of 15 recipes that will take the work out of your summer meals.
My personal schedule changes just a bit, too. I find that I sleep a bit later, allowing myself the luxury of not living and dying by my alarm clock. I preserve my quiet time in the morning and try to stick to a regular exercise schedule, but find that my summer workouts are more consistent with my life—a walk with the dog or a bike ride with the kids—instead of an hour at the gym. I slow down my heart and mind and let the ebb and flow of our days be natural and organic.
It's a gentler kind of season and one that helps us all recharge and prepare for the next one to come.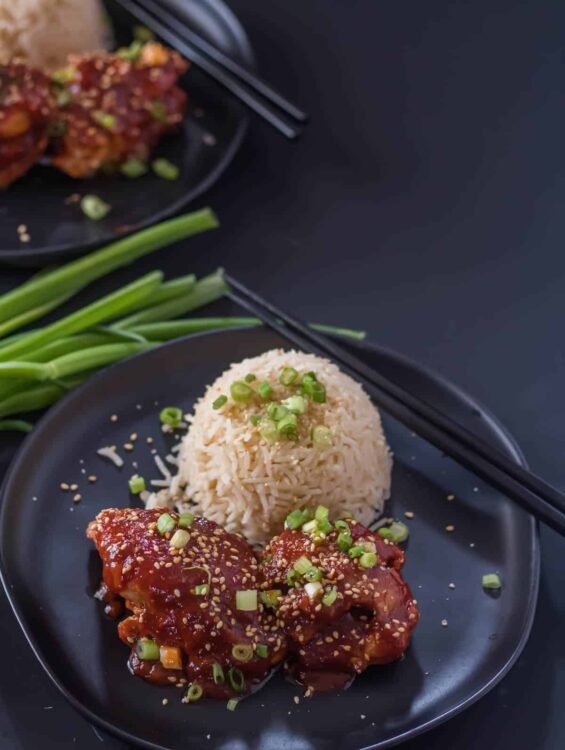 Summer also brings in a different appetite for all of us. Gone are the days of craving heavy soups, stews, and chilis. Despite the fact that cooking is my thing and that my kitchen is my happy place, I also find that I have less of a desire to slave away over a hot stove and more of a need for quick yet delicious meals. Not to mention it's 100 degrees here in Texas, and no one wants to crank that oven up and further instigate the heat problem.
And this is where the Instant Pot and Slow Cooker come in. Normally reserved in my house for wintertime chili, I have learned to make this my summertime kitchen BFF too. I love to throw something together and then run out to the pool or the lake, knowing that when we come back there will be a tasty meal ready and waiting for us. They are an all-purpose kitchen helper and a summer must-have for family meals.
To make things even easier for you, I have compiled an amazing group of 15 recipes that will take the work out of your summer
meals. So feel free to go back to the pool. Enjoy the lazy days of your summer. Your family dinner doesn't have to suffer. Just use some ingenuity, these recipes, and a handy kitchen helper, and you'll all be happy and relaxed by the end of the day.
1. Instant Pot Korean Chicken Thighs
2. Pressure Cooker Mexican Pulled Pork
3. BBQ Pulled Chicken Sandwiches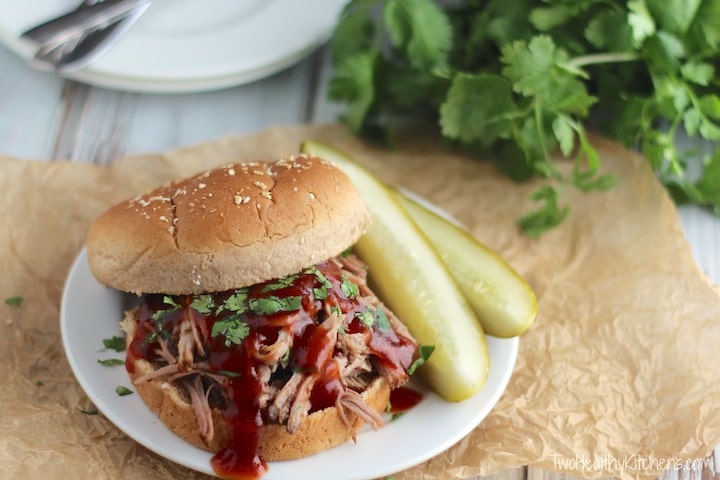 4. Slow Cooker Coca-Cola BBQ Ribs
5. Instant Pot Crack Chicken (for sandwiches or salads)
6. Instant Pot Chicken Parmesan
7. Healthy Slow Cooker Chicken and Green Bean Casserole
8. 3 Ingredient Slow Cooker Shredded Beef
9. Easy Crock Pot Stuffed Peppers
10. Instant Pot Buffalo Chicken Meatballs
11. Easy Slow Cooker Ranch Chicken
12. Slow Cooker Marinara Sauce
13. Slow Cooker Beef Bourguignon
14. Slow Cooker Island Pulled Pork
15. Slow Cooker Butter Chicken
—
Need a laugh? Give our recent podcast episode a listen: Funny Things Women Say (and What They Really Mean) – 038.