When I think about things I want for myself, the first word that comes to my mind is refreshment.
To me, to refresh something means to breathe new life into it. The dictionary also defines refresh this way: "to add new vigor and energy." Which of us doesn't want that?
There's really no area of my life that doesn't need newness, invigoration, or fresh energy, but some will take more rest, work, and time than others. So I enlisted some ladies, including a couple of busy working moms of young children, to come up with a list of "doable" areas of life that women can refresh in spring or at the beginning of a new year. Things that can provide an immediate "ahh, yes!" without too much stress involved.
Here are six ideas to refresh your life:
1. Your library.
If you've always read one genre of books, try adding a new one this year to expand your mind and your knowledge of the world. Maybe you've never read a spiritual or career-related book, traded a legal thriller for a sci-fi tale, or explored a new cookbook. Spread your reading wings!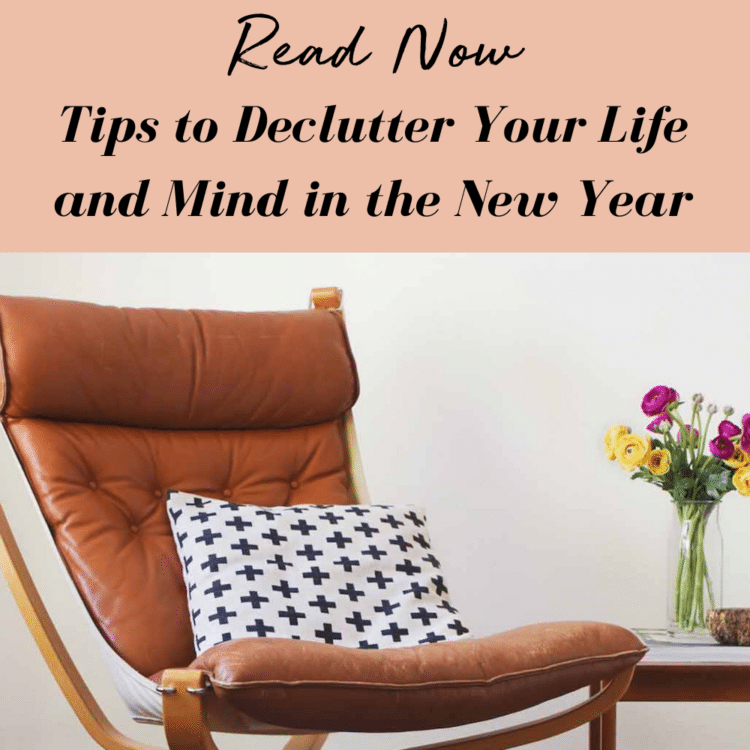 2. Weekends.
How about take one weekend a month to detox from social media. Or making intentional plans one Saturday or Sunday rather than just vegging on the couch or running kids between ball fields? You could try cooking a new recipe every Saturday.
Perhaps one or two weekend days could be designated as adventure days, where you try something new like mountain bike riding or visiting a place you've never been. You could also pick one day for family rewarding and relationship building activities, like a volunteer project. You don't have to make over every weekend, but refreshing one a month might be just what you need.
3. Wardrobe staples.
Come on girls, it's time to toss those five-year-old bras and panties! Get new tank tops, leggings, socks, and pj's. And, speaking of pajamas … if yours is an old t-shirt, it's time to get something pretty and girly! You don't have to make over your entire closet (although if you want to, here's a place to start), but refreshing the items you wear most will make you feel physically fresh—whether anyone can see it or not. You may even want to consider creating your own capsule wardrobe!
4. Beauty products.
While we're getting intimate, let's tackle the makeup and hair products crammed in your bathroom cabinets and drawers. In less than an hour you can throw away everything ancient and forgotten.
Now is the perfect time to bid farewell to the three brands of mousse that make your hair sticky, the nearly-empty cans of hairspray that promised to ward off humidity (seriously, there's no such thing), and the oddball eye shadow colors you keep "just in case." If you need to do a little organizing of what you hang onto, the dollar stores have bins of all sizes … sometimes in sets of three or four.
5. Your diet.
I'm not talking about a "lose-those-pounds New Year's resolution" but about making food more fun. How about committing to try one new food a month, or taking cooking classes? You could try subbing out ingredients in some of your favorite foods to make them more healthy; I just made a great apple crumble with honey and almond meal instead of sugar and flour (neither which I outlaw in my diet) and everyone clamored for the recipe. At the very least, you could edit and organize your fridge and pantry so you are never without great spices and creative add-ons for any meal.
6. Your rest.
Seriously ladies, do any of us get enough? We are no good to the people we live with, work with, and love if we are not physically and emotionally refreshed, and the best way to get there is by rest. Rest can be anything from quiet reading, to a nap, to a walk with our favorite music, to a half hour with a cup of tea and a window.
It doesn't matter how you get it, but that you make time for it and don't feel guilty about it. Rest is the best and most natural way to refresh our bodies, souls and minds. Figure out what truly makes you feel rested and refreshed, and do that. Regularly!
You don't have to try all six ideas at once, but pick one or two that pique your interest and give it a shot!
—
Another area worth refreshing? Our wellness! Here's how to revive that part of your life: Need A Life Overhaul? Wellness Expert Rachel Hagstrom Tells You How – 189