My son looked up from his car seat, legs like noodles.
"Mommy?"
"Yes, sweetheart?"
"What are those bumps on your face?"
I looked in the rearview mirror and touched my cheek and realized that I had broken out. Yes, I still get pimples in middle age. It's one of the many hideous things no one tells you about until you are living it. Similar to perimenopause (please look this up), forehead 11's (also look this up if you are under 35), and any number of physical things that happen as we age.
Since turning 40, I've become obsessed with skincare hacks. Still not sold on the whole "medical spa" thing, I'm relying on other methods to get that youthful glow back along with fervent prayer. It may never fully return—and honestly, I'm okay with that—but in the meantime, I'd love to share some incredible finds that will keep your skin youthful and not cost a fortune.
Here is a list of my favorite products and skincare hacks for women that you have to try if you want to have healthy skin at every age.
5 Skincare Hacks for Women
1. Baseball cap
Forget the super expensive SPF makeup or other products. For all of the younger or older babes out there who are looking for preventative skincare, buy a hat. One of the best things I did in my twenties was wear a baseball hat when I was outside. Exercising, meeting friends, running errands. Wear a hat. The sun causes most skin damage. Shielding your face and neck region from the sun's harmful rays may give you hat head and that premature soccer-mom look, but trust me: It's worth it. Here is my favorite new hat from Patagonia, or if you like the old school sun hat, try my favorite from Coolibar).
2. Oil up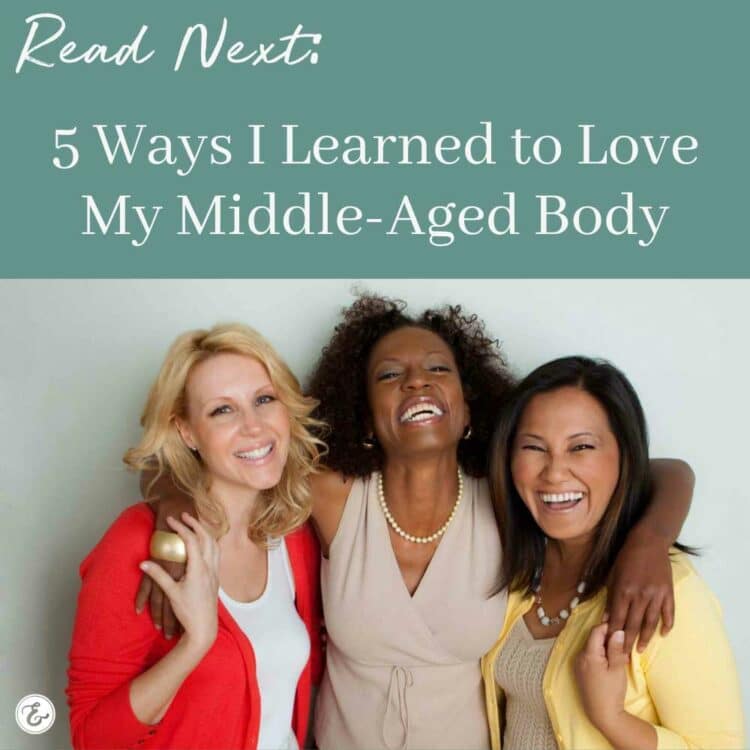 (Now, this one comes with a warning. My husband regularly tells me that my face smells like pepperoni rolls._
My stepmother (who is almost 80 but looks 60 on a bad day) has slathered her face in Vitamin E oil for decades. Vitamin E oil is super good for your skin and can be put on the face and rest of the body. It acts as a moisturizer, antioxidant, and anti-inflammatory measure. It prevents dry skin and helps build up your skin to prevent damage, too. Here is my latest favorite to try: Sky Organics Vitamin E Oil 30,000 IU Ultra Antioxidant Blend
3. SPF makeup
Okay, so along with the hat, wear your makeup with a dab of SPF. You can be a total hacker and just put a nice coat of sunscreen on before your makeup routine, or you can purchase makeup with SPF in it. There are a couple that I've tried and love. Here is my latest favorite: Maybelline Dream Urban Cover Flawless Coverage Foundation Makeup, SPF 50
4. Splurge occasionally if you can
This is my favorite hack as I've entered a new stage of life called, "It's okay to be nice to myself." In this exhilarating place (where I can pay off my credit card bill every month), I like to get absurd gifts for myself that I never would have considered before.
For example, I sometimes like to browse those items I used to walk by at the makeup counter at the mall with my up-turned twenty-something nose. The one skincare product I tell everyone about is one that makes my face look 10 years younger (people tell me this quite frequently, by the way, though I think they also may need their eyes checked). The Estee Lauder Advanced Night Repair Synchronized Multi-Recovery Complex Serum is hands-down my favorite product of all time. It is splendid. Try it. You will thank me. Sometimes spending a little bit more is worth it.
5. Ask her
Ever heard the expression "Find someone that has what you want?" Well, I'm telling you, if you see someone with skin that you want, ask them how they've got it. I'll give you an example.
My parents and I were antique shopping and the store owner had glowing skin. We thought she was in her fifties, but turns out she was 89 (she willingly shared this with us). She had a sun hat (of course) and a cup of green tea. We asked her what her secret was and she pointed to her hat and the mug in her hand. I've been drinking green tea every day ever since. Here is one of my favorite Matcha tea mixes (and don't be fooled by the green color—it's delicious)!
There are things we can do to look and feel re-energized, no matter our age or stage in life, whether we are in the throws of the no-sleep baby momma phase or in perimenopause or feeling good in our own skin like how it feels to sit in an old pair of comfy jeans. There are skincare hacks and routines that will not only help our skin, but help us treat ourselves with the loving care that we deserve.
A couple more items to try:
Vitamin C Face Serum
Advanced Night Repair Eye Gel-Cream Mini
Charcoal Facial Soap DETOX
Other ideas from the American Academy of Dermatology Associates: "11 Ways to Reduce Premature Skin Aging"