My college days centered around food. Cooking with the international students on campus, I forged lifelong friendships and learned recipes for dumplings I'd use well into adulthood. Something about our conversations shared while chopping green onions and brewing hot pots strengthened both our bodies and souls. Adult life seems disconnected, busier, and less social. It's full of instant meals and quick conversations. Nutrient- and communication-starved.
A Loneliness Epidemic
Hosting the occasional dinner party could be a simple and elegant way to jumpstart the well-being changes we need, injecting the benefits of close community and good food into our emotional, mental, and relational health.
Dinner brings everyone together, encourages them to spend time getting into entrees and entertaining conversation that doesn't happen anywhere else. Lately, media coverage explains loneliness is an epidemic. With isolation breeding mental health problems, stress-related health problems, and just a plain rotten time, it might be a good time to question our fenced-in yards, rolled-up car windows, and AirPods worn in public places.
How can one little weekly meal change things? A regular communal dining experience prioritizes our food, our relationships, and our mental well-being simultaneously.
Check out the world's famous Blue Zones, where the highest concentrations of resident centenarians live in community together, exercising, dining, and doing life together. Their long lifespans and quality of life are attributed to the organic way they've interwoven communal living and their nutrient dense diets.
Not bad for a potluck, eh? Taking the time to dine together regularly might be worth a try considering the benefits. With the idea brewing in our minds, there are a few ways we can get the "mostest" out of "playing hostess."
How to Play the Hostess Well
Get fresh ingredients.
Instead of a rushed trip to the grocery store, grabbing the ingredients for dinner can be an opportunity to establish community. In her book, French Women Don't Get Fat, author Mireille Guiliano talks about the enlightening outing of a French woman to the farmer's market every few days, hunting for the freshest ingredients to flood their senses with each dish. Fresher, more potent ingredients inspire us to eat less, she explains. According to Guiliano, choosing quality ingredients over the quantity of ingredients ensures we no longer experience "gastrointestinal boredom." Winning!
See if your area has a farmer's market or a produce vendor with regular specials and rotating fresh produce. For our health and wellness to gain the most, our dinner party wellness experiment begins with communication about the menu with our diners and the collection of our ingredients.
Now is the opportunity to trade the routine for something stimulating! Ask others for their ideas and recipe, try a new boutique grocer you've always driven by, or pick an international dish forcing you to go to that local bodega for spices you cannot get anywhere else. With your family in tow, your prepping for dinner has become an interesting field trip.
Get their dietary restrictions.
Take the time to show everyone invited that their situation is important to you. While catering to different dietary restrictions can be pricey, it's possible to make little recipe tweaks that make them feel special. In our next step of making everyone participate in the cooking, you give them the opportunity to show up with their own diet-conscious ingredients to throw into the mix before the recipes begin.
It's as easy as throwing "Does anybody have any dietary restrictions?" into the group chat, followed by individual direct messages if something needs clarification or further planning. This gives everyone a chance to feel valued, vulnerable, and honest about their own personal situation. Who knows—it might launch some interesting dialogue about diet or cuisine that's full of useful and new information.
Get everyone cooking.
Don't start the food until others have arrived and can cook with you. Have a charcuterie or something else to snack on, open a bottle of something, and make the food preparation part of the experience. A round of Brie cheese with some sliced baguette and pears on the side is an easy way to satiate everyone's hunger as they start to prep the food.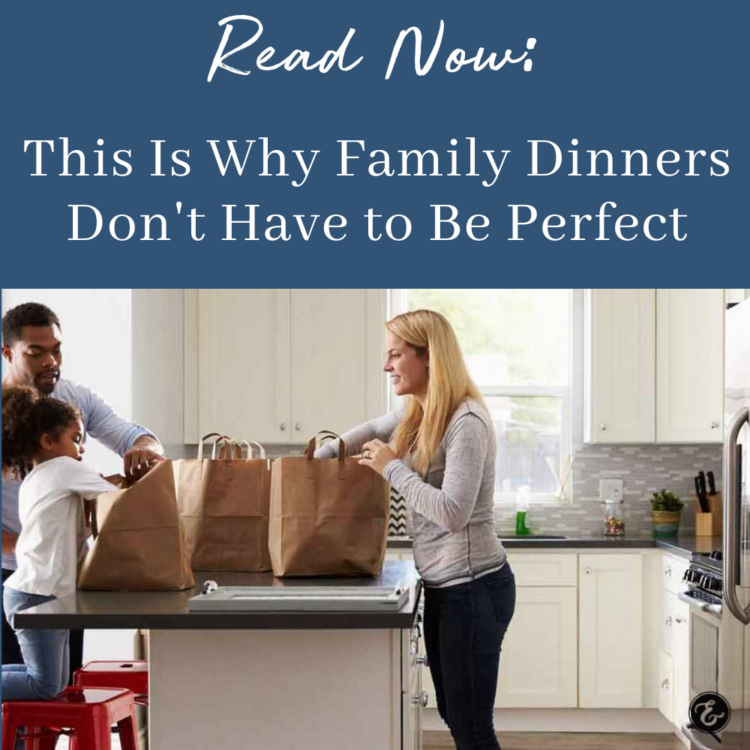 Don't have a large kitchen? It's possible to set up stations, like veggie chopping on the dining table or someone whisking at the kitchen bar. If this seems unrealistic, ensure the snacks are distributed in a way that a few folks are clustered here and there, interacting.
Get comfy.
Inviting people into your home without a time limit calls for prior planning. It might be tougher to be social weekly, but maybe it's possible to meet twice a month for a Friday night? Make sure your diners know you'll be prepping the food together, spending time socializing before dinner is ready.
Perks of Hosting a Dinner Party
Another beautiful thing about hosting a dinner party at home is the intimacy of the gathering. You make sure your house is ready for hosting, or better yet, don't. If you have kids, there's no reason to pretend like you live in a spotless penthouse. If you have a smaller apartment, there's no reason to pretend like you can host two dozen guests.
Having people into your home brings depth to your character and theirs, allowing you to be yourself and them to feel comfortable as well. Dinner parties at home mean people can take their shoes off, pull a blanket over themselves on your couch after the meal with a glass of wine, or pull their friend aside in the kitchen for a "heart to heart."
With recipes and possible meal options brewing in your head, decide who to invite. Think of people who are friends—or potential friends—to bring to the table. Now is the time to be courageous. Maybe even consider using a new recipe as an excuse to have everyone out:
"Hey, I've been dying to try to make XYZ and am having some friends over for a dinner party on Friday night. I thought of you and would love if you could come!"
Don't forget to mention you're all going to be getting your hands dirty in the kitchen if space allows. How fun is it to randomly have someone say they're interested in the pleasure of your company over a meal? That's how your guests are going to feel!
The beauty of this dinner plan is, no matter who shows up and when, you've already reaped some many mental, emotional, and relational benefits from the steps you took to get this far! The world got a little less lonely; the local town got a little more tightly knit; you grew more knowledgeable; and hopefully your kitchen smelled delicious.
—
Looking for more ways to improve your friendships? You'll love this podcast episode: How Do I Connect With Friends When I Feel Alone? With Katie Cress – 165