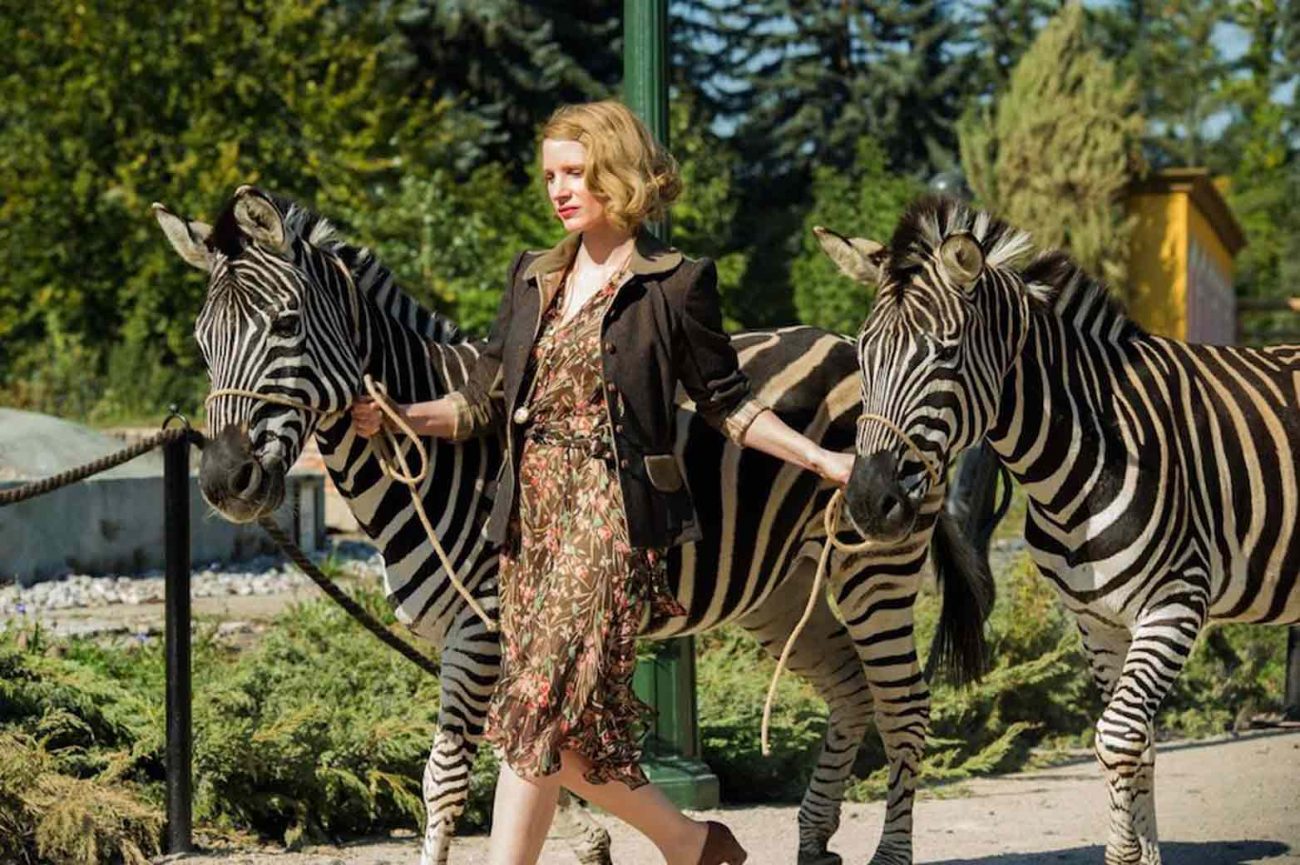 The Grit and Grace Project is a place for strong women and those who want to be. We know that stories of women who display great strength help inspire more women to do the same. With that in mind, we love to highlight these women—women who do brave things, make hard decisions, keep going when they should collapse, and, more than any other quality, we love women who value life so very much that they are willing to risk their own for the sake of another. That is exactly what Antonina Zabinski did in Poland during the height of the Nazi Reich, and that is why we will be lining up at the box office to see The Zookeepers Wife.
"A lovely story about the Holocaust might seem like a grotesque oxymoron. But in The Zookeeper's Wife, Diane Ackerman proves otherwise. Here is a true story—of human empathy and its opposite—that is simultaneously grave and exuberant, wise and playful…" –Washington Post Book World
On Friday, March 31 The Zookeeper's Wife, a World War II drama based on Diane Ackerman's non-fiction hit with the same title, will be released in theaters.
The synopsis of the film, according to Fandago, is that it is "The true story of one working wife and mother who became a hero to hundreds during World War II. Jessica Chastain stars as Antonina Zabinska, who with husband Jan Zabinski (Johan Heldenbergh) covertly helped the Resistance – out of their Warsaw Zoo."
In order to accurately tell their story in her book, Diane Ackerman poured over the memoirs, diaries, and books written by Jan and Antonina and she scoured Polish, Hebrew, and Yiddish newspapers that interviewed the couple. She also spoke with their son, Ryszard, and other people who knew the couple well.
In the Author's Note of her book, Ackerman writes, "Jan and Antonina Zabinski were Christian zookeepers horrified by Nazi racism, who capitalized on the Nazis' obsession with rare animals in order to save over three hundred doomed people. The story has fallen between the seams of history, as radically compassionate acts sometimes do. But in wartime Poland, when even handing a thirsty Jew a cup of water was punishable by death, their heroism stands out as all the more startling."
Watch the trailer below and join us in celebrating this strong woman's display of grit and grace when others might cower in fear…
Feature image from IMDB.
—
You'll also like Anatomy of a Strong Woman, Redefining a Woman's Strength, as 'Hidden Figures', Women's History Month: Celebrating Strong Women, Margaret Thatcher: A Woman Made of Iron, Grit, and Grace, 5 Simple Ways to Keep Dr. King's Dream Alive, and 7 Things You May Not Know About "This Is Us"
#gritandgracelife