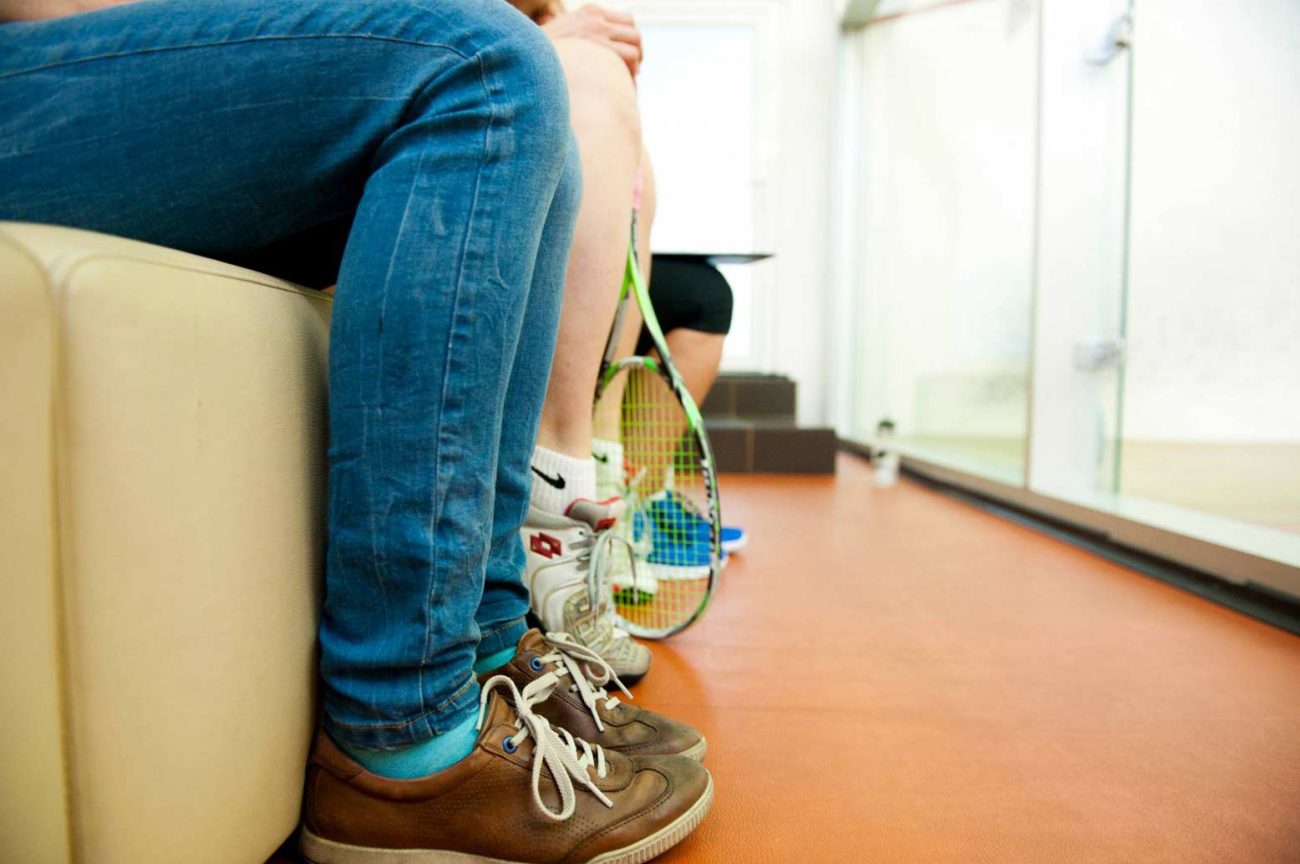 I am going to take a leap of faith and assume that every parent reading this wants the best for their children. Whether it's in academia, music, sports, or other activities, we hope our children succeed, and we as parents will do whatever it takes to support them on their journey. Sometimes, that support involves a steep financial obligation or giving up family weekends to be at the ball fields. Other times, support is found in making difficult decisions involving our children's physical and emotional well-being.
My story involves the latter. It's a story that centers around coaches of competitive youth sports. Now, for the most part, people who coach competitive sports are wonderful, encouraging folks. They understand the commitment the athletes (and parents) are making, and they strive to give everyone involved the best experience possible.
But, there are some coaches and officials who take competition a little too far, and value winning over the athletes' physical and mental health. This was recently brought to light in a major way when more than 150 athletes with USA Gymnastics (USAG), came forward and accused team doctor Larry Nassar of sexual abuse. Nassar was sentenced on Jan. 24 to 40 to 175 years in prison for molesting young girls under the guise of treatment. The abuse spanned more than two decades. During the course of the trial, it was discovered that several coaches, USAG board members, and those involved with the Olympic team were previously made aware of Nassar's behavior, but did nothing. Because of this, the entire USAG board of directors was forced to resign, and USAG cut ties with its Olympic training facility owned by world-renowned coaches Bela and Martha Karolyi.
While my story involving coaches is not that severe, it does show how detrimental a "win-at-all-costs" approach can be on young athletes, and how important it is to communicate often with your athletes when it comes to their health.
During the 2012 Summer Olympics, the world was introduced to gymnast Gabby Douglas. Gabby was the first African-American in Olympic history to win the individual all-around event. She captivated audiences with her story of perseverance and determination, and she captivated my oldest daughter with her talent.
After those Olympics, all I heard about was gymnastics. I had to watch gymnastics videos on YouTube and assist with handstands and cartwheels. My daughter ate, slept, and breathed gymnastics. When we could no longer ignore the obsession, my husband and I decided it was time to look for a gym. Several recommendations later, we signed our daughter up for classes at an elite competitive facility. Even though she was just a beginner, we wanted her to have the best instruction possible if this sport truly was her passion. Then eight, she was older than a lot of the other beginners in her class, but her work ethic and dedication far surpassed many of theirs.
After a year or so, my daughter earnestly expressed interest in trying out for the competitive team. I spoke with her coaches to find out what she needed to do, and she began working hard to meet her goal. However, it soon became clear that her coaches had no intention of letting her join.
Every time my daughter would ask to learn harder skills or seek assistance, she was reminded that she wasn't a member of the team and shouldn't be working on those skills at her level. Every time she expressed her desire to improve, her coaches shot her down. They wrote her off anytime she even mentioned the team, and at one point, her coaches were spending the majority of practice with only a select few girls. My daughter would be off somewhere working alone or with one or two other girls. As a parent paying a lot of money to see my child succeed, it was heartbreaking to realize these coaches didn't think she could win with them.
My daughter's confidence declined, and her love for the sport dwindled. She was unhappy being ignored and she was losing faith in herself. However, she didn't want to quit, even though I thought it was in her best interest. I wanted her to succeed, but I wasn't willing to push things to the point of jeopardizing her well-being.
Then came the Generalized Anxiety Disorder (GAD) diagnosis, which was compounded by panic attacks and stomach ulcers. The only activity she wanted to participate in was causing her severe physical and emotional distress. Her gymnastics suffered, and her attendance and grades at school, along with her social life, did as well.
My husband and I finally decided enough was enough, and after speaking with a friend of ours (and holding many conversations with our girl), we moved our daughter to the local YMCA gymnastics program. It wasn't the fancy elite gym we had planned on, but we quickly learned there was a better plan for our girl. She tried out and was immediately placed on the competitive team. She bonded with her coaches, and she was finally getting the instruction she craved. She went from being told, "You don't need to know that," to "We can show you that and so much more."
My girl's confidence soared, and her health issues improved immensely. Since transferring programs in the summer of 2015, my daughter has moved up a competitive level each year. In her age division, she has been named all-around champion in seven different area meets. She has been champion on each event (vault, bars, beam, and floor) multiple times. She is a state beam champion, a state floor champion, a state all-around champion, a two-time national floor champion, a national beam champion, and a national all-around champion.
All she needed was the right environment and leadership to believe in her, in addition to my husband and me continuously communicating with her about her well-being. She has mentioned numerous times how much she appreciates our support in her athletic endeavors. And while she still experiences symptoms of anxiety, those symptoms are no longer harming her health or safety.
But honestly, I don't know if our daughter would have had these opportunities had my husband and I not been advocates for her health.
Parents, it is so, so important to keep the lines of communication open with your athletes and be cognizant of their physical and emotional well-being.
It is more than OK to question a coach's motives or make changes to your situation if your children are showing signs of physical or emotional distress. Young athletes are still learning how to care for themselves and need to know they can count on you to support them, especially if they are in a stressful or physically harmful situation. If they trust you and know you have their best interests at heart, they will learn to be open and honest about any issues they're facing. They will learn that their voices matter, which, in many cases, is the most critical factor to success.
—
You'll also like Sweat and Sacrifices… Earning the Title of "Olympian", Kids With Anxiety—They Need You on Their Team, Why You Need to Talk to Your Teen Girl About Sex and How to Do It, Let the Spirit of the Olympics Touch Your Whole Life, How to Be a #Girlmom, and Here's to Strong Men, and Here's How to Raise One.
#gritandgracelife