It can be tough to heal from trauma and pain from abuse in your past. It becomes even more challenging when you've kept it to yourself for years, hiding it from others.
Author, speaker, and coach, Jill Monaco, has lived this life story and joins Darlene Brock and Julie Bender to share her experience with sexual abuse at the hands of church leaders. She offers hope as she walks us through her road to healing.
This honest discussion will help you know how to spot signs of abuse (some are clear, others more subtle) and what to say (and not say) to someone in this heartbreaking scenario. Abuse may be a part of your life story, or maybe you're listening to better understand those around you so that you can provide them with grace. No matter what your past looks like, this episode will bring more compassion and empathy and offer hope. This is a hope-filled must-listen for so many reasons.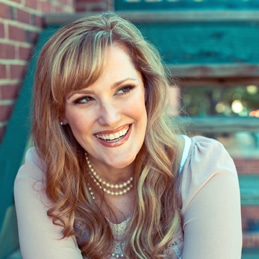 Jill Monaco is the founder and CEO of Jill Monaco Ministries. She is a speaker, podcast host, and best-selling author who developed Freedom Coaching®, a model that blends hearing God, prayer, and coaching tools. Her first book The Freedom Coach Model® went to #1 on the Amazon best seller list.
She also serves singles by publishing the online magazine, SingleMatters.com and the program From Looking To Loving: Find the Breakthrough You Need So You Can Have The Relationship You Want.
Purchase her book Freedom Coach Model
Viewing in an app? Full show notes here!
Articles We Mentioned or Know You'll Love
Overcoming Shame from Abuse in a Grit and Grace Life
A Fake Smile Will Not Cure Depression, So Do This Instead
Ask Dr. Zoe – How To Interact With a Narcissist
Quote of the episode:
"Some people see scars, and it is wounding they remember. To me they are proof of the fact that there is healing." -Linda Hogan
Check out these episodes we mentioned: What Are the Unexpected Gifts of Depression? With Melissa Maimone – 095 and The Complicated Heart – Loving When It Hurts With Sarah Mae – 149
Disclosure: This post may contain affiliate links that, at no additional cost to you, Grit and Grace Life may earn a small commission.