What does it mean to be a strong woman? Beyond the literal definition, a strong woman exemplifies leadership qualities in every area of her life—namely, in the way she influences those around her.
Leadership expert and CEO Jenni Catron joined Darlene Brock and Julie Bender to share the six characteristics you may not even know you have that make you strong. You'll be surprised to learn that often, the biggest obstacle standing in the way of our potential for growth and impact is ourselves. One of the most critical traits of a strong woman is self-awareness; only when we take a personal temperature check can we clearly see how to help ourselves make the best impact in every other facet of our lives.
Jenni also discusses how to combat self-doubt and recognize your innate strengths. This is a must-listen episode for strong women, and those who want to be.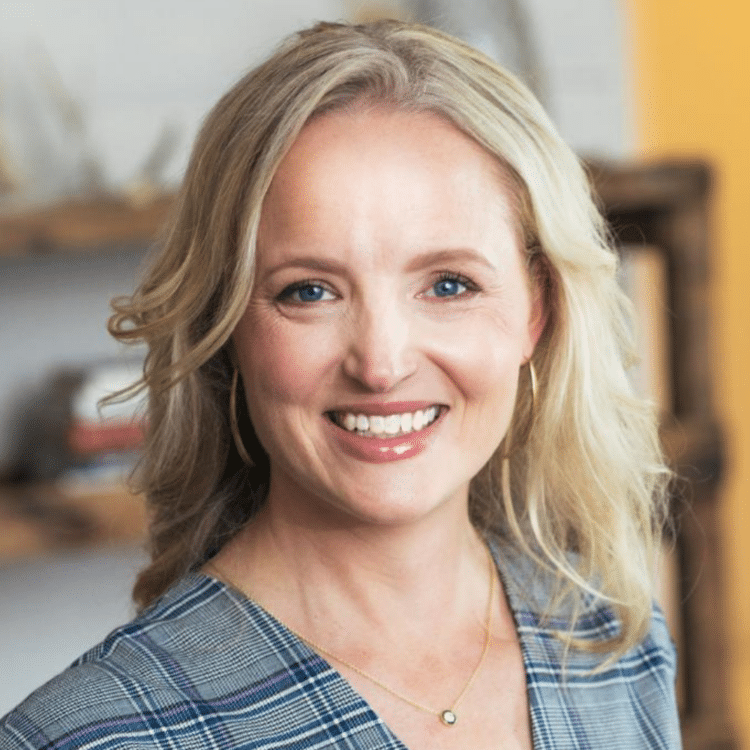 Jenni Catron is a writer, speaker, and leadership coach who consults churches and non-profits to help them lead from their extraordinary best. She is also the founder and CEO of The 4Sight Group, where she consults with individuals and teams on leadership and organizational health. She's written several books including Clout: Discover and Unleash Your God-Given Influence and The 4 Dimensions of Extraordinary Leadership.
Jenni loves a fabulous cup of tea, great books, learning the game of tennis, and hiking the West Coast with her husband. You can follow Jenni on Instagram @jennicatron, on Facebook @authorjennicatron, and on her website, jennicatron.com.
Quote of the episode:
"The more self-aware and comfortable we are with who we are, then we come with a confidence that's really compelling and not off-putting." —Jenni Catron
Resources:
—Read Jenni's articles:
–Stuck in a Bad Work Culture? 6 Ways to Make it Better
–The 6 Qualities That Make a Female Leader Strong
–How to Be a Leader You Can Be Proud Of
—Grab a copy of Jenni's book: The 4 Dimensions of Extraordinary Leadership: The Power of Leading from Your Heart, Soul, Mind, and Strength
—Click here to connect with Jenni for one-on-one coaching
Be sure to follow us on social media!